Microsoft is busy boosting the Xbox One X 4K gaming and making sure everybody notices it. While some of the gamers don't really like that its limited to 30 FPS, and 60 FPS could have been better, let's talk about the deal between Samsung and Microsoft.
Samsung has a premium TV line up of which  Samsung's QLED 4K TVs is going to be used in the demo with Xbox One X console at a retail store. I am guessing Microsoft will be betting big on Forza 7 to showcase the 4K gaming.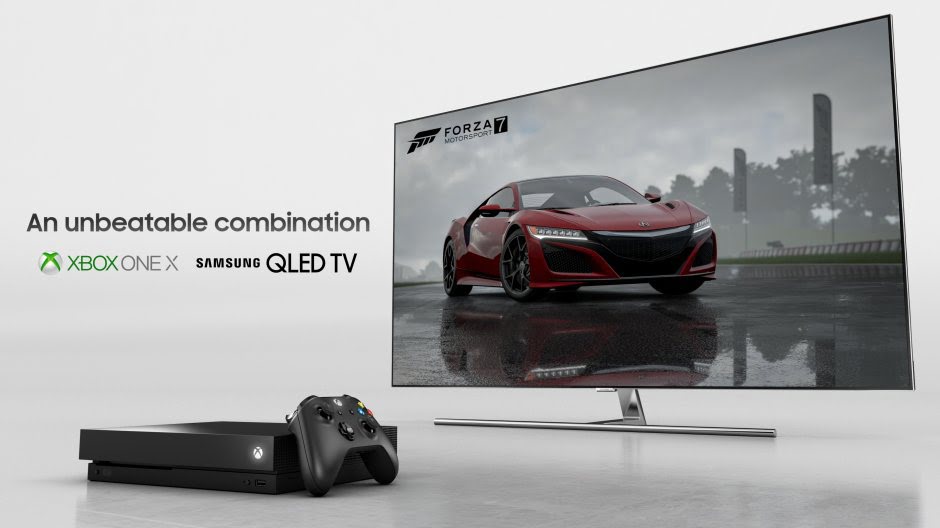 If you are buying an Xbox One X, you need to have a 4K TV. It will make no sense without it. Samsung's QLED TV can deliver the 4K HDR experience using the quantum dot technology which boosts the graphics detail, and color. It uses 3-step image processing to make sure the input lag is less. You also get lifetime guarantee against burn-in.
Along with this, Samsung is also offering Smart Hub exclusive experience for Xbox One. When you connect the TV with Xbox One, the TV will auto recognize the console and will set up the Samsung One Remote to optimize it for Game Mode. All you will need is shout aloud "Game Mode", and your TV will be optimized for gaming from both video, and audio perspective.
You can find the listing of Samsung's QLED 4K TV here.