When it come to translating in real-time, Microsoft has achieved this with perfection. The necessity to learn multiple language is almost vanishing.  A couple of days back, Skype introduced translation for short messages even for calls in real time.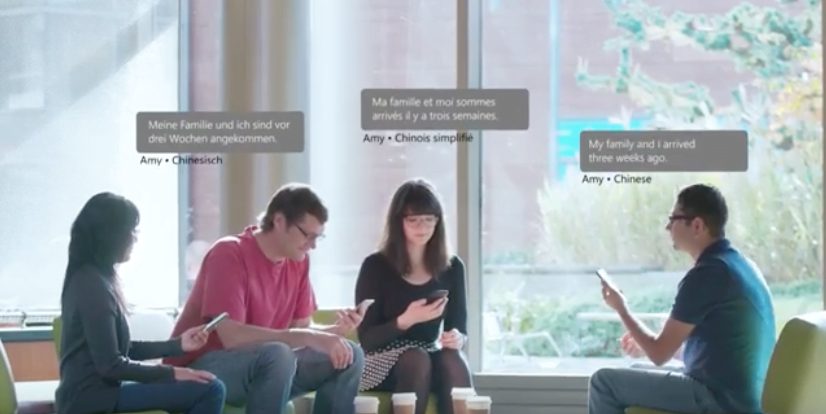 Today Microsoft has achieved a fairly complex deal. The translator app can now translate conversations happening in multiple languages in real-time. This is a tremendous success, enabling people from different parts of the world talking seamlessly.
Check out the video below:
As of now it is available in  9 different spoken languages, and more than 50 are supported when typing. Microsoft boasts that in-person translation can support up to 100 different speakers in real-time, which is pretty darn impressive.
From Microsoft:
Using the company's new intelligent language and speech recognition capability, Microsoft Translator can now simultaneously translate between groups speaking multiple languages in-person, in real-time, connecting people and overcoming barriers.
Like shown in the video, it's going to be an interesting experience if the translator app can be used during tours, and guides, and nobody needs to be taboo about other languages. It works with over 100 people right now, which is more than enough.
I hope someday features like these gets adopted by conversation apps like Telegram, WhatsApp, Line and so on. Everybody can type in their own languages, and still see messages in the one they understand.
Download Microsoft Translator app: