Microsoft has today rolled out the "new online home for Windows Phone developers", the Winodws Phone Dev Center. The new Dev center will replace the deprecated App Hub developer portal.
The new Windows Phone Dev Center features a brand-new design which "sits atop a more robust and scalable backend" that should help in improving the overall performance and reliability of the site. Along with the new Dev Center, Microsoft is opening up the dev. center to "four times as many countries, and get paid in three times as many as what's possible today".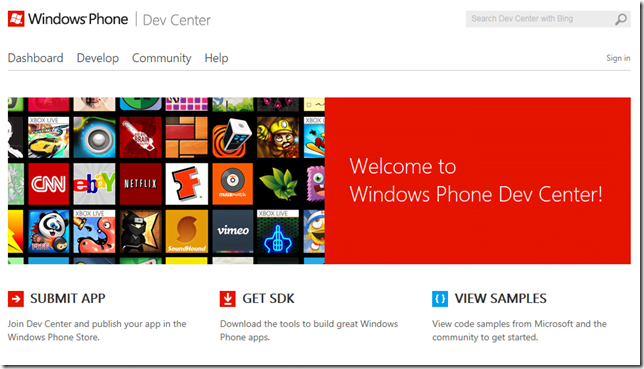 Other much needed changes in the new Dev Center include the ability to get paid via PayPal, the ability to set different prices for an app in different regions, support for in-app purchases, ability to beta test an app with "thousands of beta testers". The initial sign-up and app submission process have also been made more flexible to help new developers, along with much improved reports and analytics tools.
If you are a Windows Phone developer, I would strongly suggest you to head over to the official Windows Team Blog and read the announcement.