Starting with Windows Phone 8.1, it is now possible to move apps to SD card just like Android. The primary reason wasn't because it was available in the competition ecosystem but Windows Phone has devices with low storage space i.e. 8GB or future devices which may even go as low as 4GB.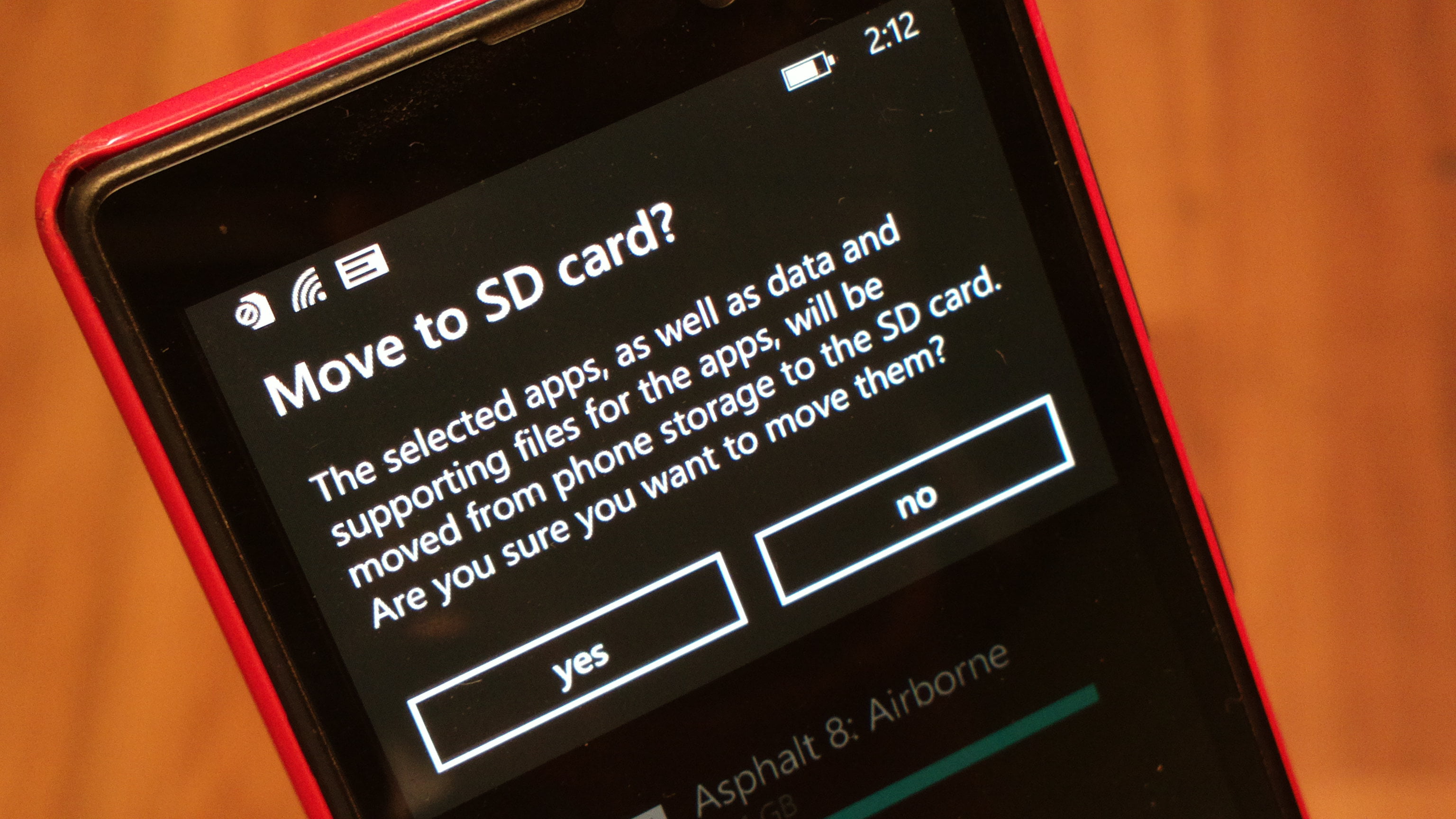 Prior to this update, it was not possible to move an app or game to SD card restricting users on the count of apps and games they can have on their phone. Games occupying more than 1 GB space were impossible to download on these phones.
How to Move Them to SD Card :
While you cannot just long press and move them to SD card, you should use the Storage Sense to accomplish this.  Storage Sense is a new inbuilt app of Windows Phone which allows you to manage apps on Windows Phone including moving them to SD card.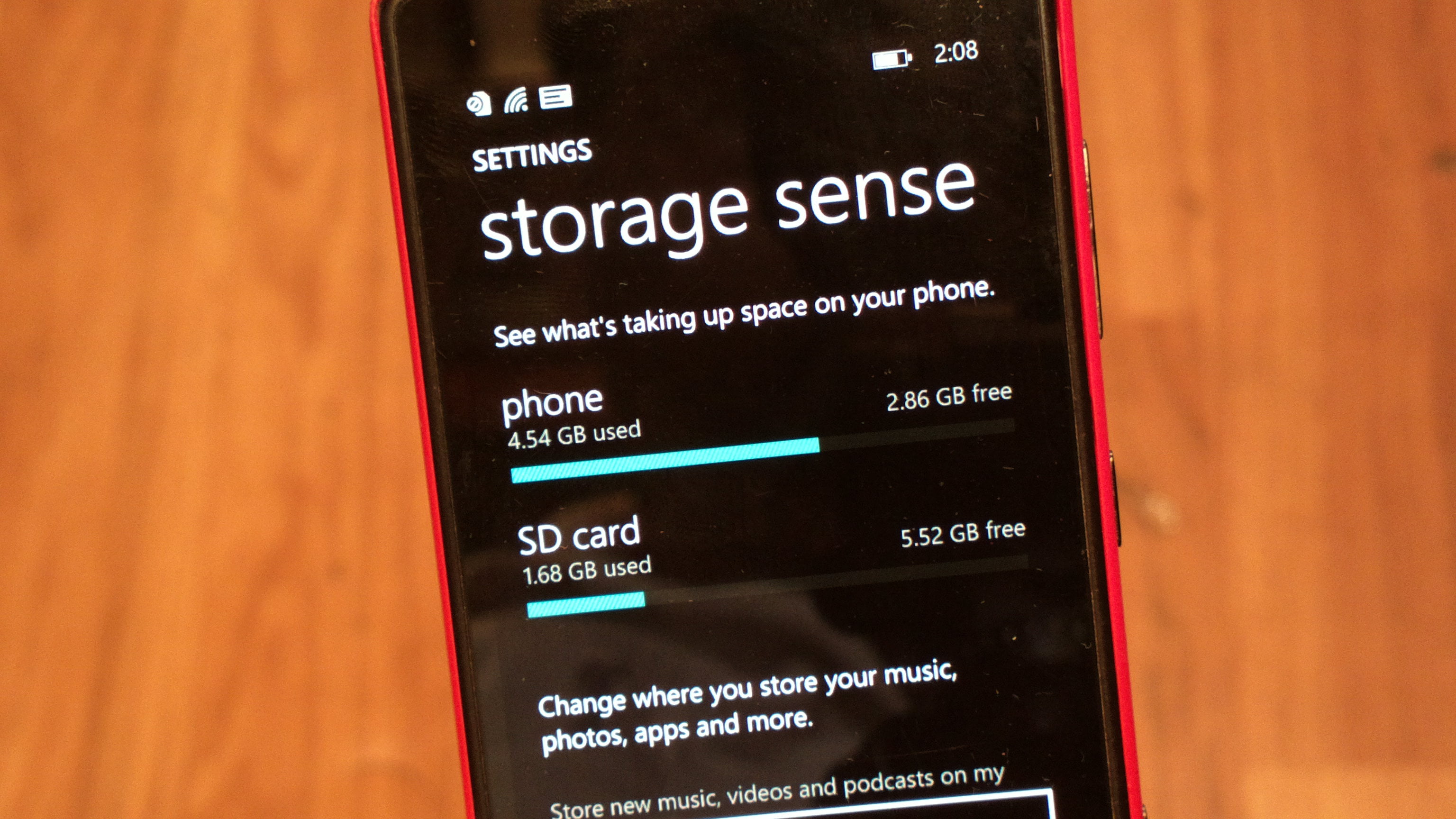 Single App:
Search and open Storage Sense.
Tap on phone, then apps + games. Wait for the apps to get listed.
Tap on the game or app you want to move to SD card.
Select Move to SD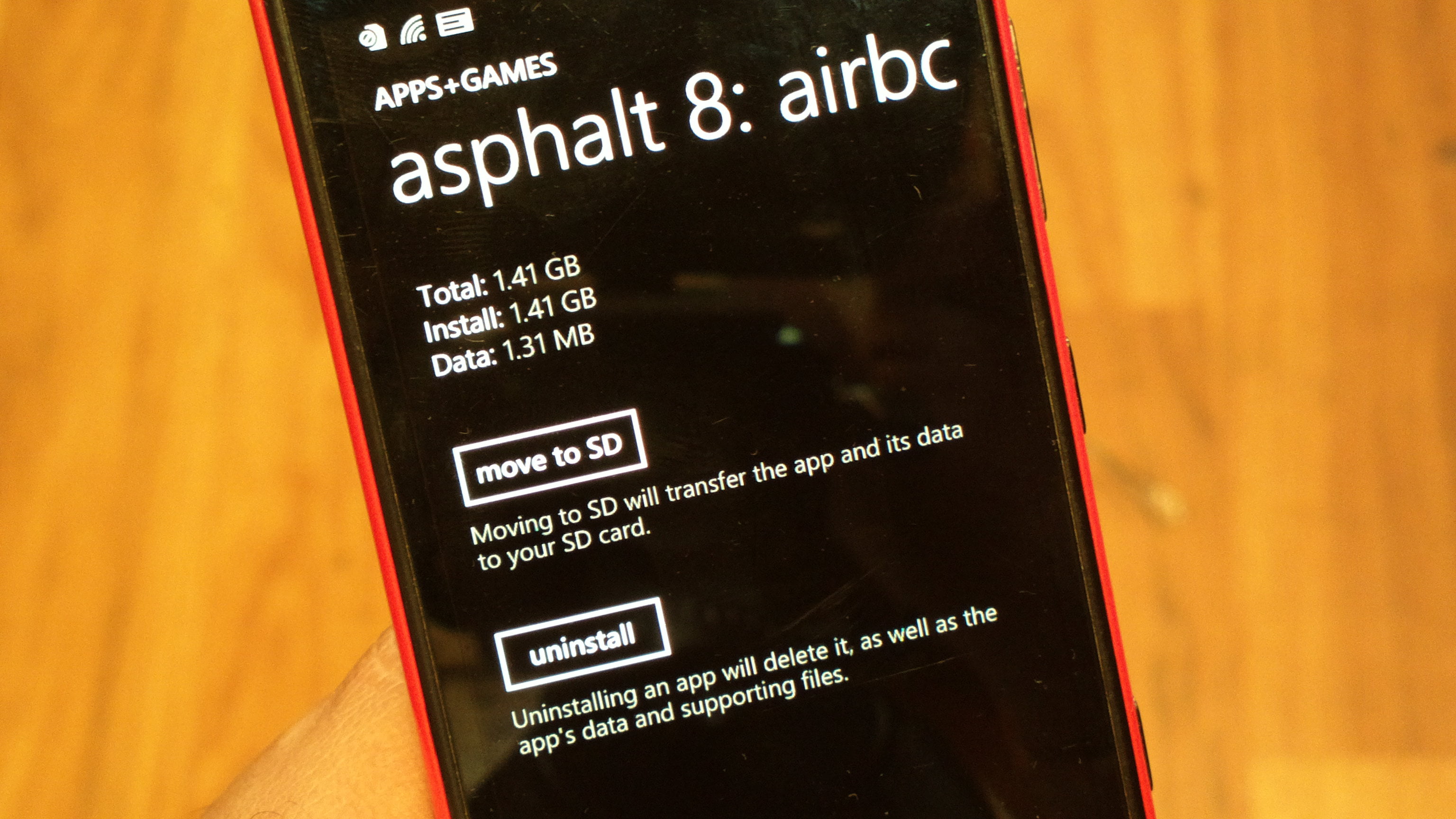 Multiple Apps:
Instead of selecting an app, hit the menu bar and choose multi-select icon.
This will bring up the checkboxes right next to each box.
Select and hit move to SD Card.
Next, it will take you back to apps+games listing with a shadowed sub title "moving" and it will be gone. To confirm, switch to SD card and you would see the app listed there.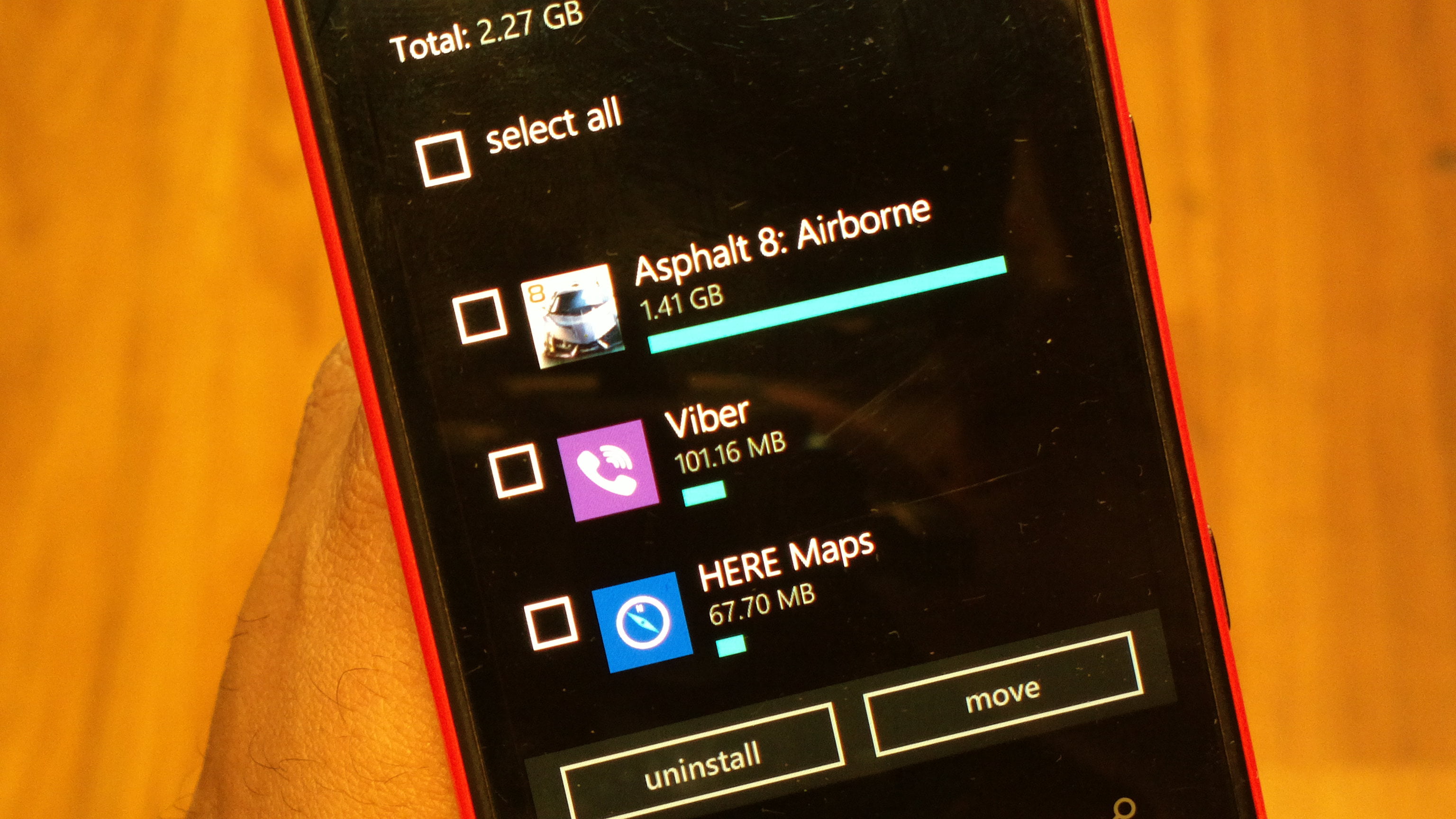 There are two important things here. One, you should have enough space on SD card. Second, both app data and app will be moved.
Video Demo
Directly Installing Apps to SD Card from Store:
This happens in two cases. One, when you are low in space on phone storage, the store prompts if you would like to store on the SD card. An option appears here which allows you to set this as default. Second, you can permanently set to install on SD card by going to "Storage Sense > Change where you store your music, photos, apps and more."
Game Performance Report:
Phone : Nokia Lumia 820.
Available Storage Left : 2.92 GB
RAM : 1 GB
SD Card : Kingston, Class 4, HC & 8 GB
Game : Asphalt 8 Airborne which occupied 1.41 GB
I played the same game in the same arena and with the same car both on SD card and the phone storage. Here are my remarks:
The game installation takes a lot of a time. It took me about 15 minutes to install it on this SD card. Also since I was downloading directly to the SD card from the store, even download was slow. My suggestion would be to first download to phone storage, if you have the space and then move to SD card.
The game load was slow when you do it for the first time and its slow by only 3-5 second compared to storage. After the game load was complete, switching between the apps running on phone storage and with the game was quick. No delays here.
The game play was smooth but occasionally you will see bit of frame drops and lags. However, they don't kill the experience because you wont find it slow at all. If Asphalt 8 heat did not get slow on SD card I am sure you wont find any other game taking down the user experience.
Game Play Video:
Summary:
That said, we would like to hear from you. What is your experience with SD card? Which one do you use, which games you have moved and played along? Was it lagging ? Was the installation slow and so on. Do share in comments.