One of the biggest drawback of Lumia 950 XL & the Lumia 950 is the rear case which is just not up to the mark. The only way to fix this is to use a third-party rear case, and with Mozo cases in centre of attraction, MobileFun was happy to share a review unit with us.
The one we are reviewing here is RED back cover with golden RIM, and comes with Qi PMA wireless charging & NFC support. The RIM is made up of  non conductive vacuüm metal coated PC Plastic.
Design, Look and Feel:
A pure red leather case with golden rim around, it actually makes your phone attractive, and draws some serious attention in the crowd. I have used the case since 2 weeks now, and it's really comfy to put your fingers around when you are using it. The leather also adds a bit of grip which is nice, and feels better than the plastic feel. The gold rim mixes well with black, and you get to see that when you put it on a table
The case has holes just in the right place for speakers, and two microphone in the rear.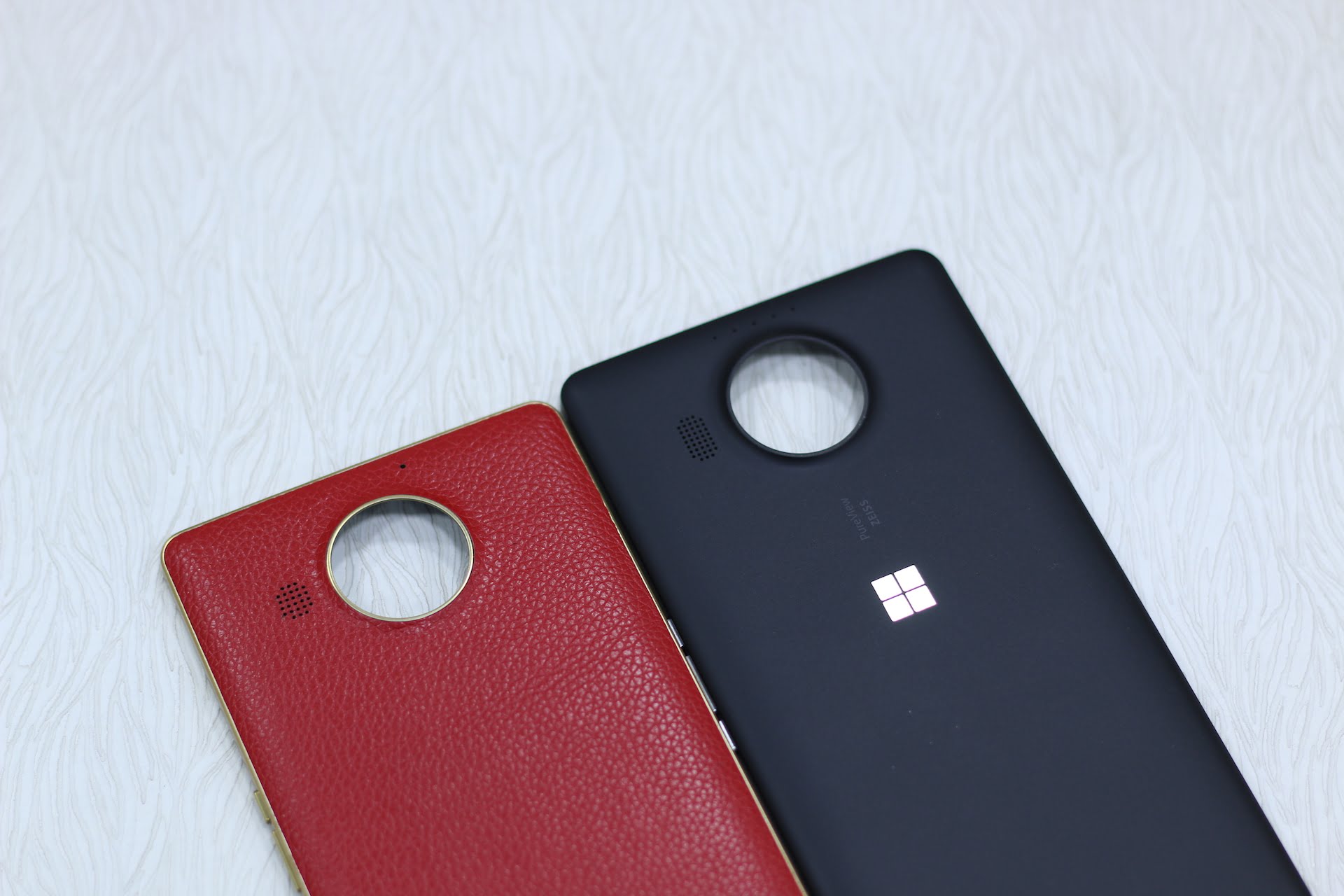 Build Quality:
While the case is all fancy, and good-looking, it's definitely not one of the strongest case. The Non conductive vacuüm metal coated PC Plastic does a great job keeping the heat lower, but if you don't handle taking it out well, it will break. The audio jack hole, and the lock button part is specially vulnerable. I had accidentally bumped it against the table, and it has a crack. It can be lived with, but looks bad.
Another drawback which I have started seeing now, is the gold is peeling off from places where I had bumped the phone.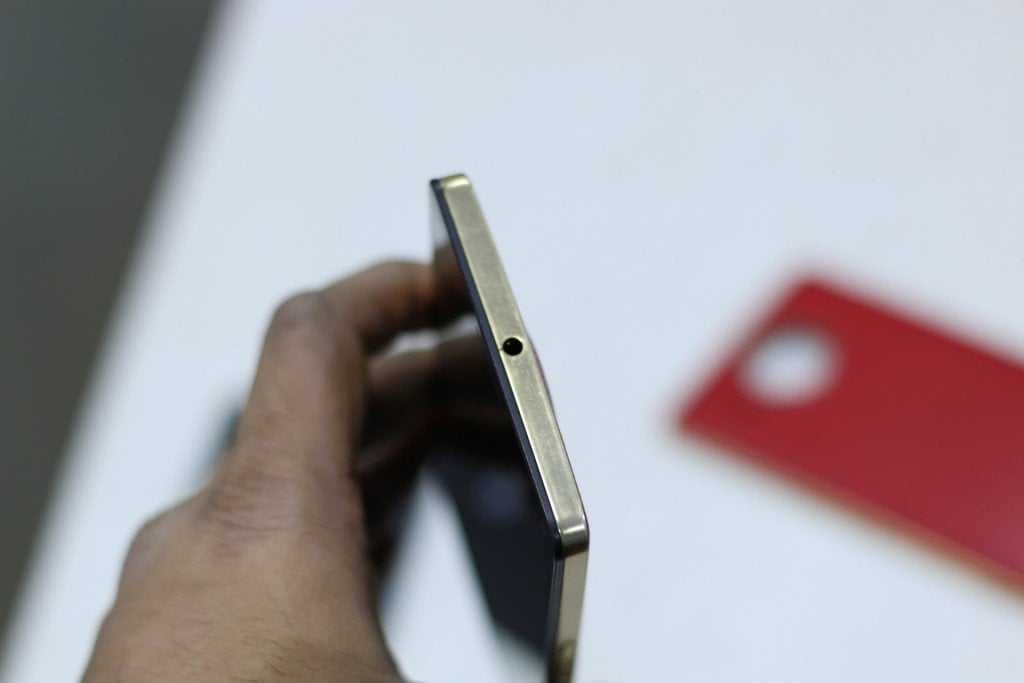 Fit :
The case fits in remarkably well, like it was designed by Microsoft itself. There are no gaps, and it just snaps in. Make sure to use the notch to take it out else you might end up breaking it.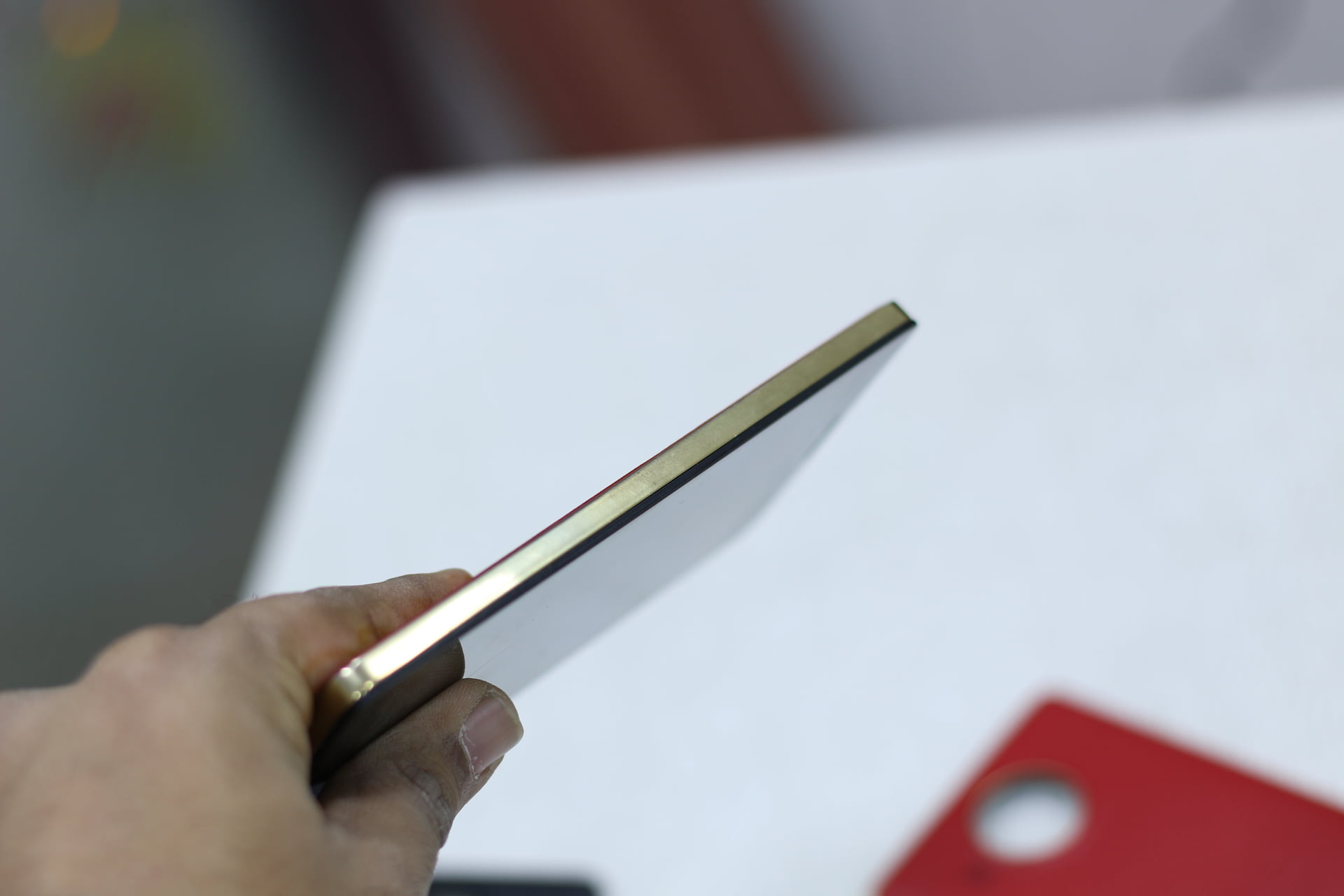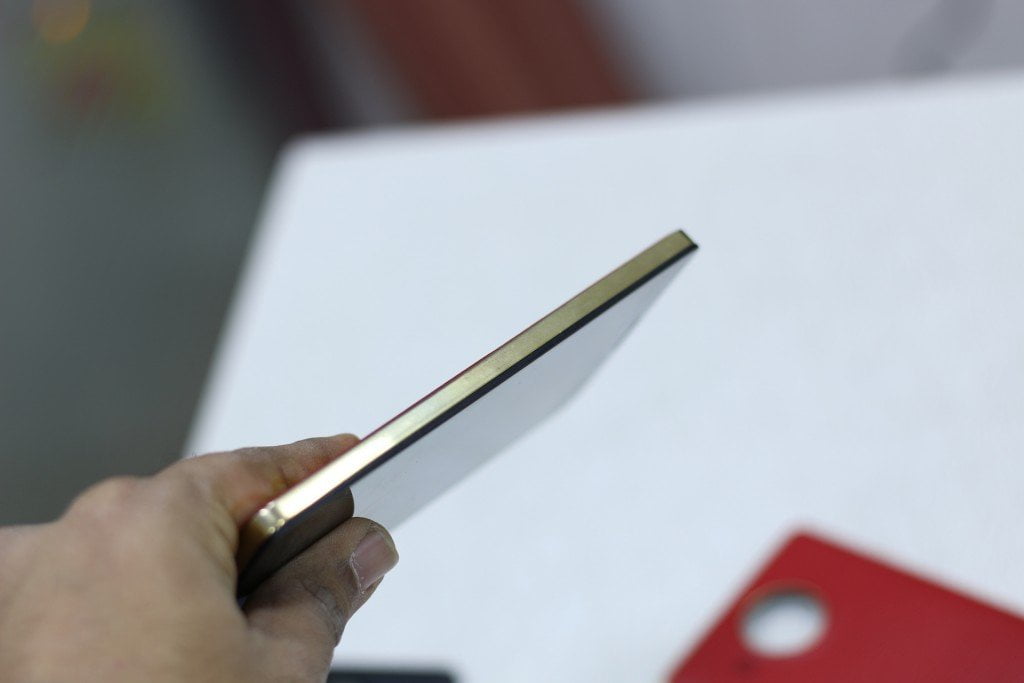 When it comes to the button, the are really well done. The middle button is set little lower than the volume knockers in Lumia 950 XL. While this may not feel right, it actually helps to distinguish between the volume knockers, and the power button. They are responsive, and I find it better than what came with the original case.
Gallery:
This slideshow requires JavaScript.
Conclusion
This case costs you $49 which is not cheap. If you are up for fancy & luxurious case, there is no match to Mozo case right now, but the build quality raises the doubt. If you can't resist, I will suggest you to use the case at certain occasions, and stick to regular one in daily basis.
You can place your order at MobileFun.