myTube is a popular YouTube app for Windows Phone 8.1 as there is no official support on the platform. The developer has now released a new version of the app to support Windows 8.1. myTube is a YouTube app built to keep your video playing no matter what. By lightly fading the video into the background, you can continue to watch while you read comments, browse channels and videos, and everything else you can do in the app. If you can do something in the app, then you can do it while watching a video.
myTube even can play the audio of videos in the background while you use another app. The app is now listed on the Windows store.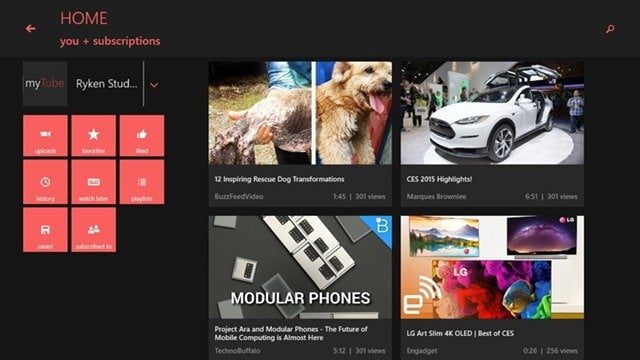 Features of the app:
Continue watching your current video while you browse the app
Listen to music videos in the background while you use other apps
Support for up to 2160p playback and 60 FPS videos
Download videos and audio to watch or listen to later
Create and manage playlists on your channel
View and play playlists even when offline
Post comments and reply to comments from others
Receive notifications when your favorite channels upload new videos
The app is available for $0.99 with an option to try.