Nokia 107 was announced along with Nokia 108 and we have finally got hold of the device for users who are looking for a feature phone with great battery life, better form factor and keypad experience at low price.  Below is the un-boxing followed by all the talks.
First Impressions & Quick Comparison with 108
Nokia 107 is an upgraded version of Nokia 105, specially when it comes to the Keypad. Like 105 it features a dust proof keypad which means all keys are bundled up under one layer unlike individual buttons but done better in terms of quality. Though we will get to know about the durability after we use for a couple of days. The key press is better than 105 for sure but individual buttons of 108 is a lot better.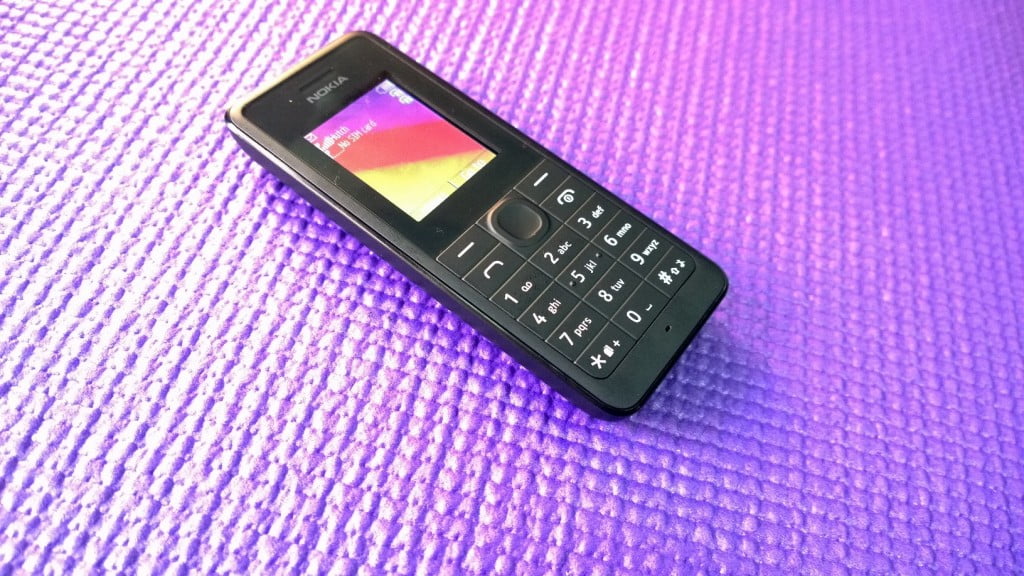 The phone is exactly like 108 except that it doesn't have the camera and hence the price difference of about 5 USD or 400 Indian Currency.  It includes a 1020 mAh battery which is just 70 mAh extra compared to 108. The speakers are on the rear section where the Nokia branding is setup. I will figure out if there is an audio leak from the speakers side which many of you had asked.
The phone houses a lower quality of 1.8 inch screen which is QQVGA compared to TFT screen of 108. Another difference between 108 and 107 is that 107 supports 16GB SD card while 108 supports 32GB of SD Card. Also 107 has regular FM while 108 houses a stereo FM.
The build quality is pretty good and same as 108 and keeping in mind this is a budget phone, you get more than what you pay for. However the rear panel when taken out is weak plastic and suggest you to not put your foot on it or brute test it.
The box pack includes the phone, charger,  battery, earphones of decent quality and a manual. It's selling on Flipkart for 1669. If you want to buy, follow this link.
Photo Gallery of Nokia 107