At WPXBOX, we do talk a lot about feature phone from Nokia as they are equally important for many who look forward for quality type phone and some who want a secondary phone which  unlike smartphones can last longer to truly act as a phone. In recent months, Nokia has delivered a lot of feature & type phones like Nokia 105, 301, 208, 511 and lately 108 and 107. We did the unboxing of Nokia 108 and today is the detailed review.
Video Review
Design / Build / Keypad
The phone has combined the front glossy look with rear matte finish to give both style and grip. Like Nokia 208, it's a candy phone with curves exactly the same but the edges of the front are tapered and mixes will with the backdoor of the phone.
The display panel is non-touch 1.8 LCD panel which displays text and pictures clearly but readability is not great when it comes to bright light or sunlight reading.
Nokia has managed to deliver a quality build phone at a low price which is need off many when it comes to India and other Asian markets. On tops this is a dual SIM phone . Neither the phone backdoor case, nor the front panel looks cheap from any angle.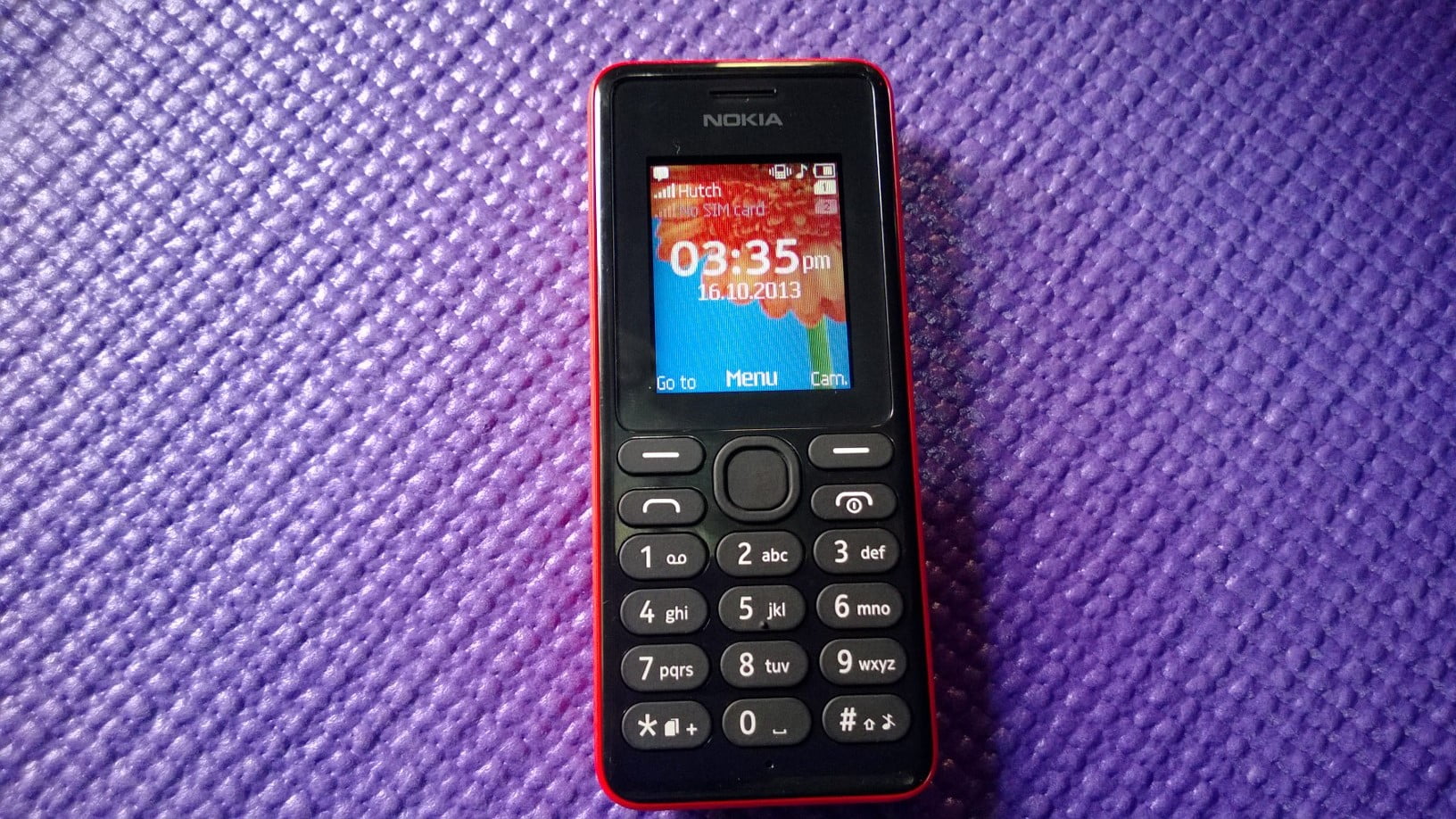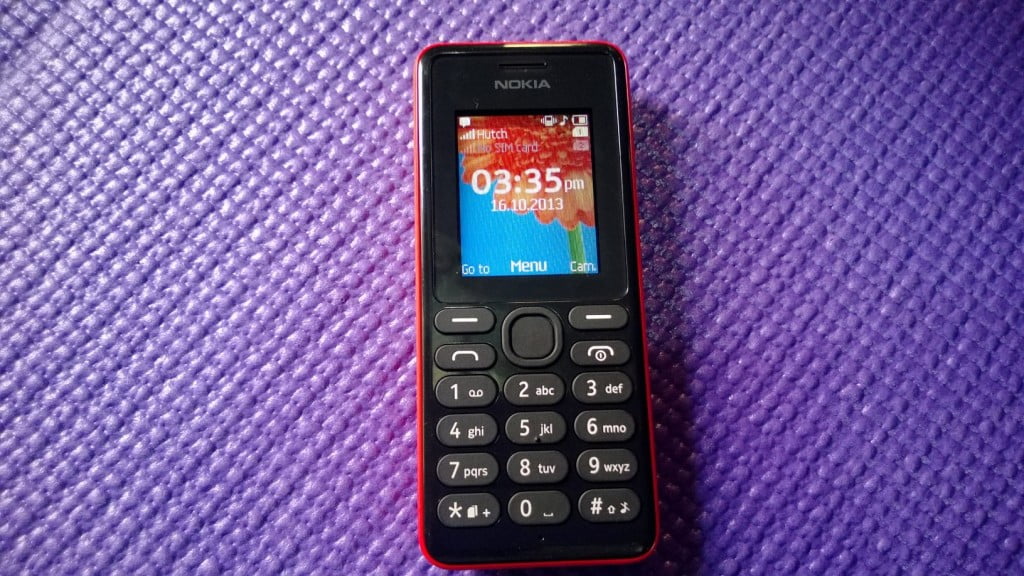 When it comes to keyboard, its one of the best keypad you will find in feature phone segment or the type segment. Nokia 108 has individual buttons as alphanumeric keypad which are easy to press, respond quickly and fast to type in. Also they are tightly packed in the front panel and will not come out. Talking about the quality of the keypads, they are made up of rubber, which makes me unsure on how long they will last to regular wear and tear.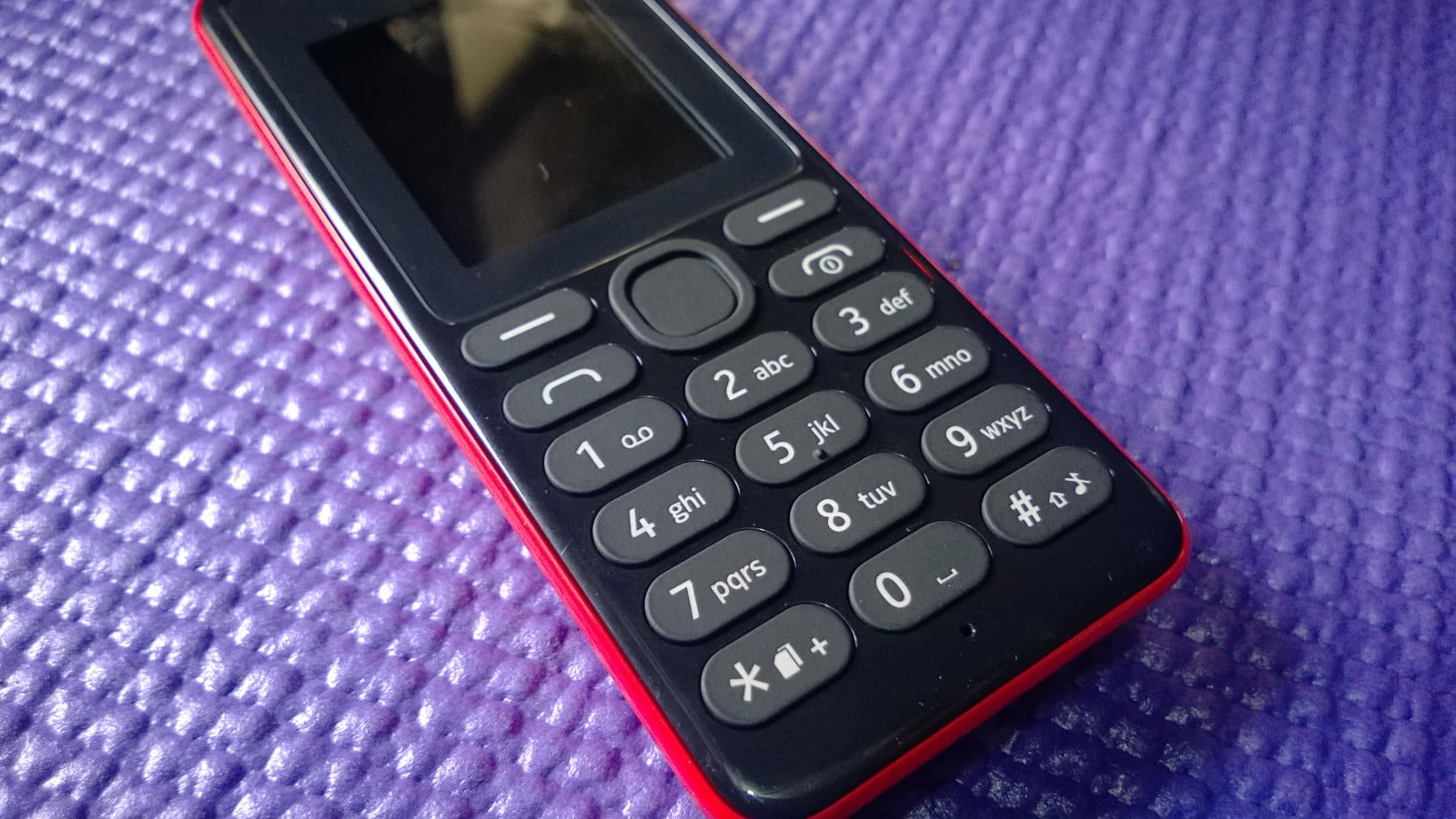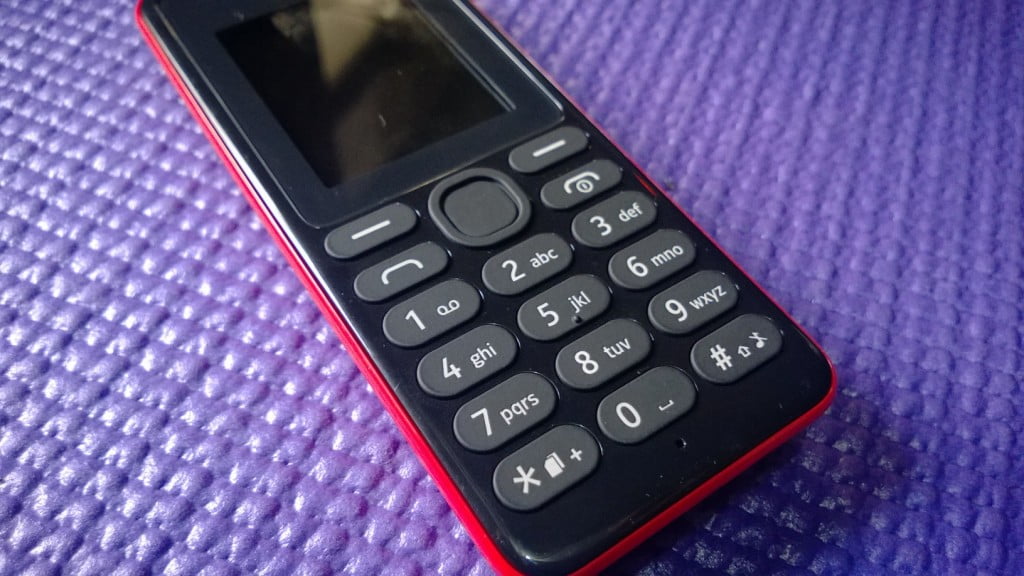 Battery Life:

The phone lasts for 3 days straight when used for 2 hours of calls every day. Keeping in mind the phone is only used for calling and does not have any access to internet, it looks good with only 950 mAh battery life.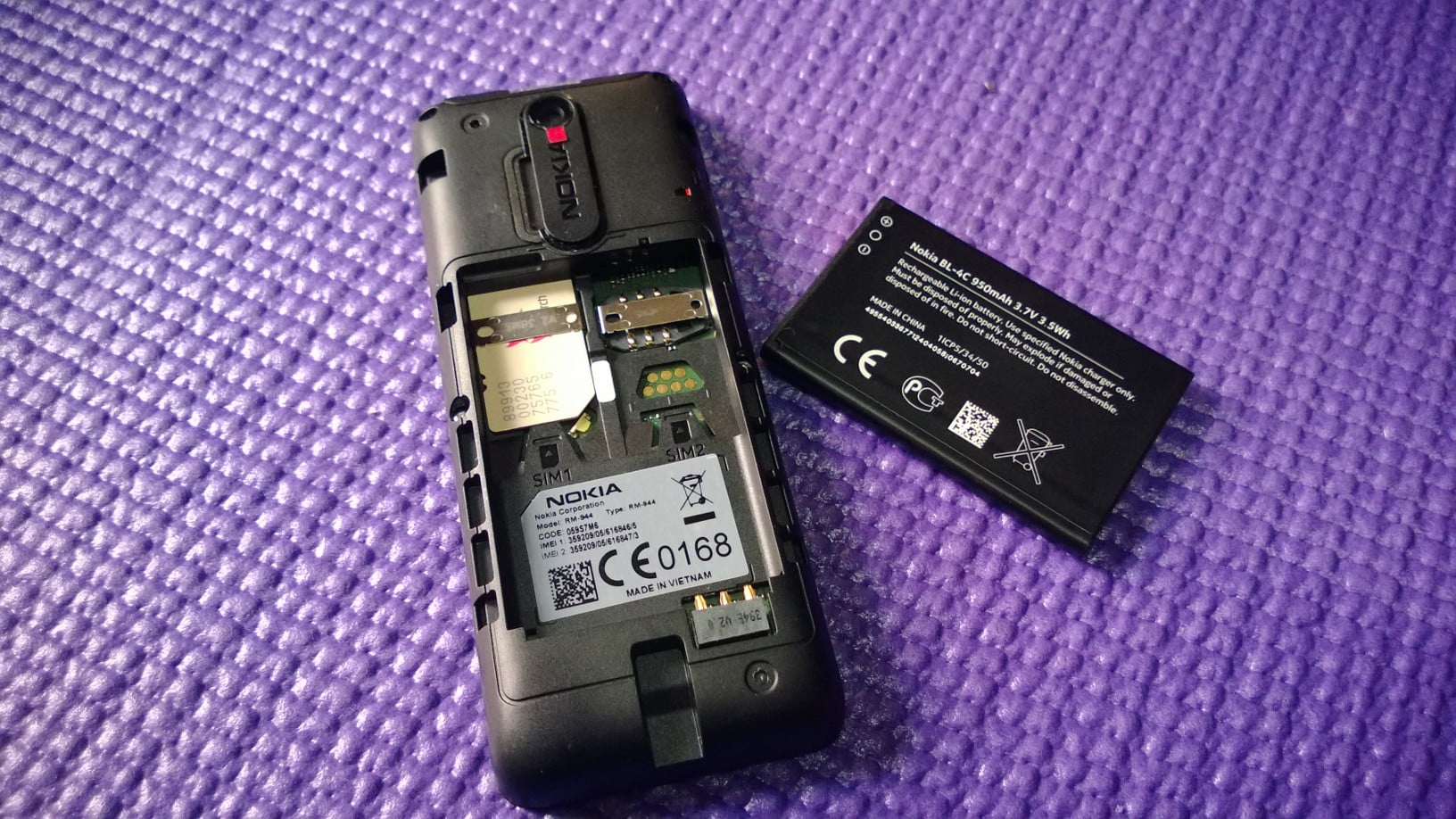 Connectivity:
It's a Bluetooth enabled phone which allows you to transfer files and contacts from one phone to another phone using the Nokia's SLAM feature. It's exactly as Bluetooth but it connects to the nearest phone without you manually searching and pairing it.
The phone does not connect with PC and the only way to transfer pictures, music and videos is using the Bluetooth or an external SD card reader.
SIM & SD Card
Nokia 108 is a dual SIM phone which uses the regular SIM card and not the micro-USB. This is really useful for many in India where most of the users carry a the big SIM card.
One thing you should know is that the phone does not save anything in the phone but everything on the SD card. Pictures, movies, songs and so on. It supports 32 GB of SD card which is more than enough for you to use it as your alternate media device. You will be able to transfer contacts from SIM to Phone which can hold 500 contacts.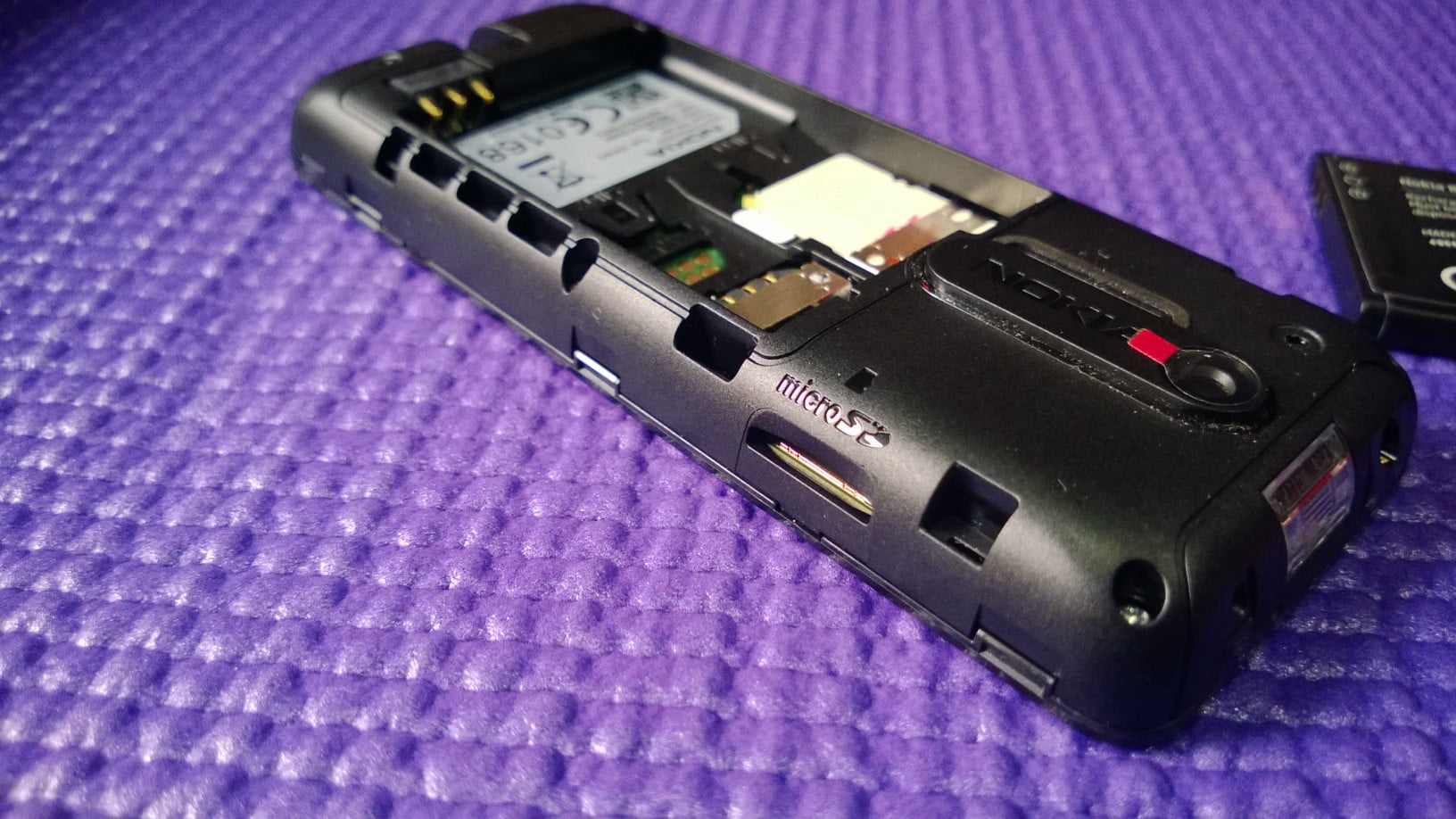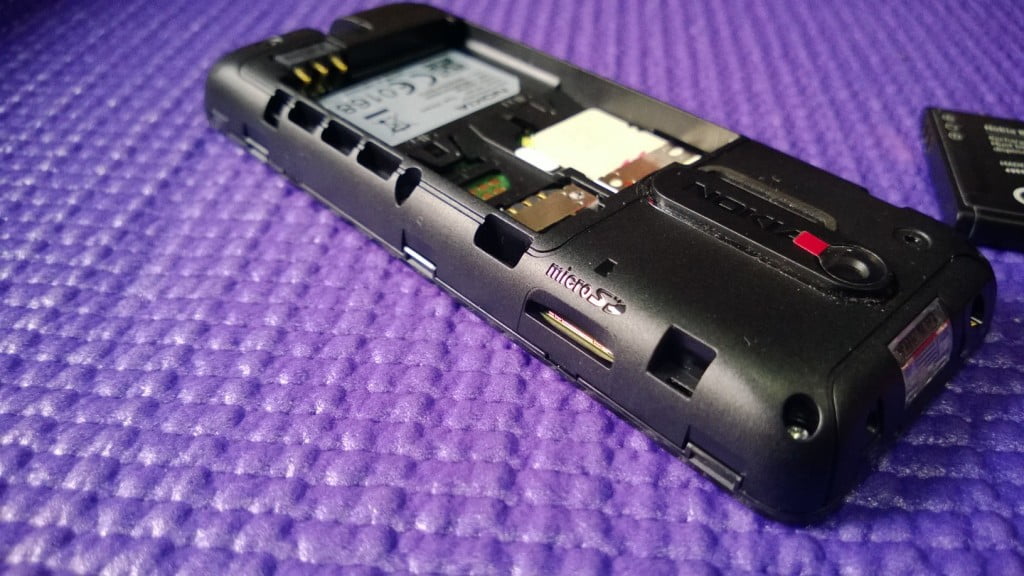 Camera & Torch
There is a 0.3 MP camera with the phone. The camera can zoom in and out but don't expect anything. It's there, if you would like to capture something and have it as memory.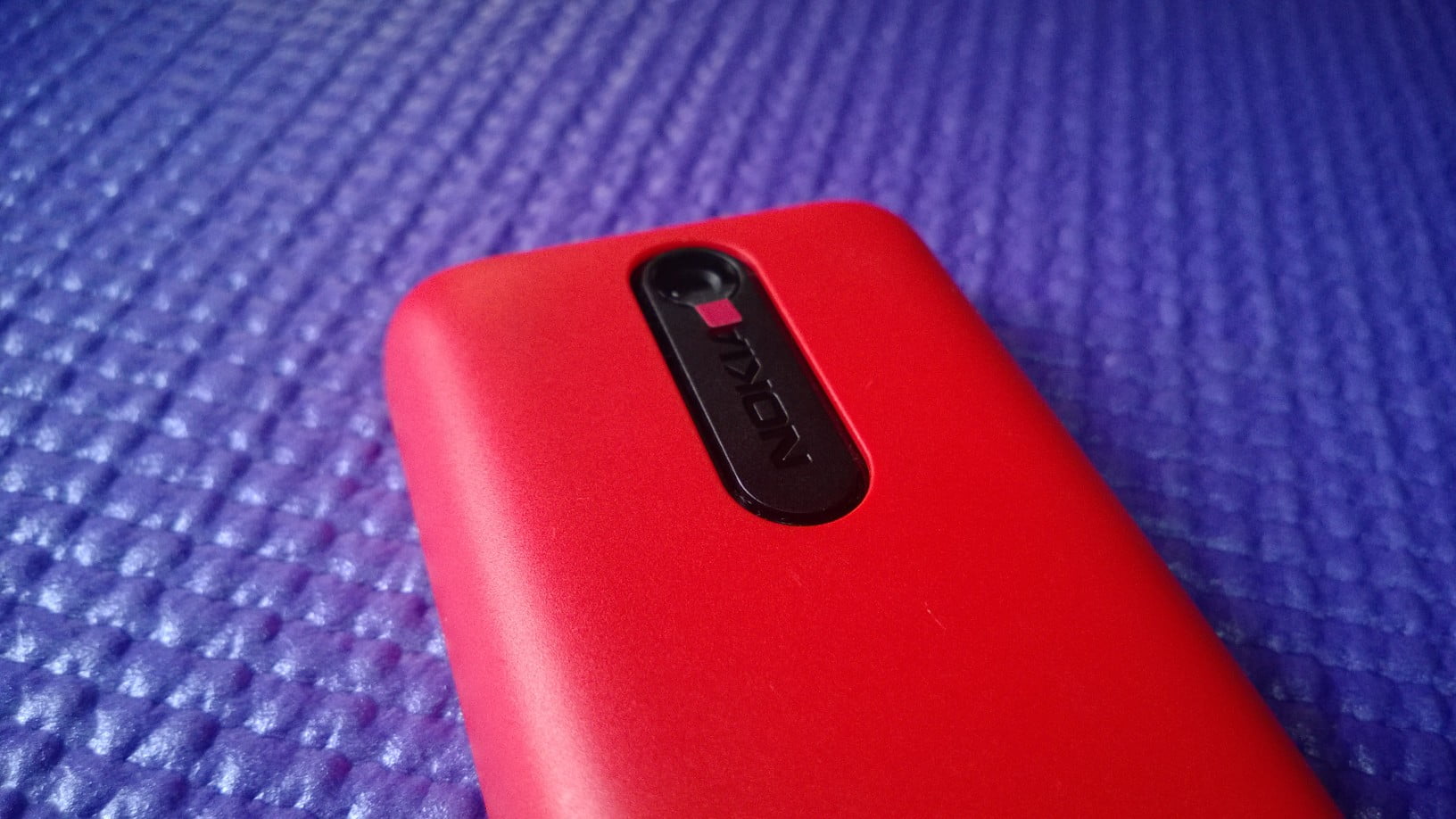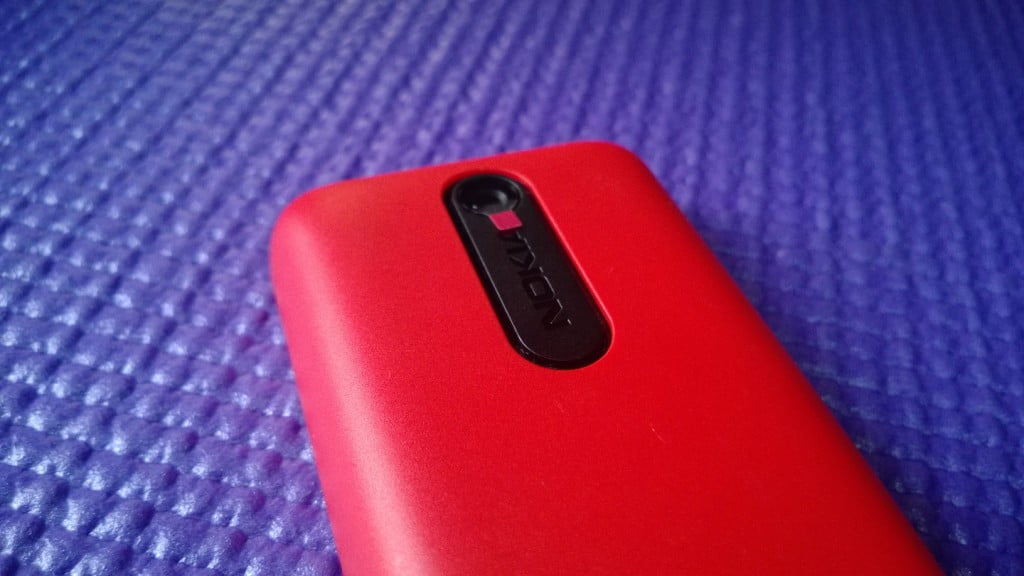 Like the Nokia 105, there is a torch installed in the phone which comes handy when you want to find something in dark.  This is one feature which many in India would love.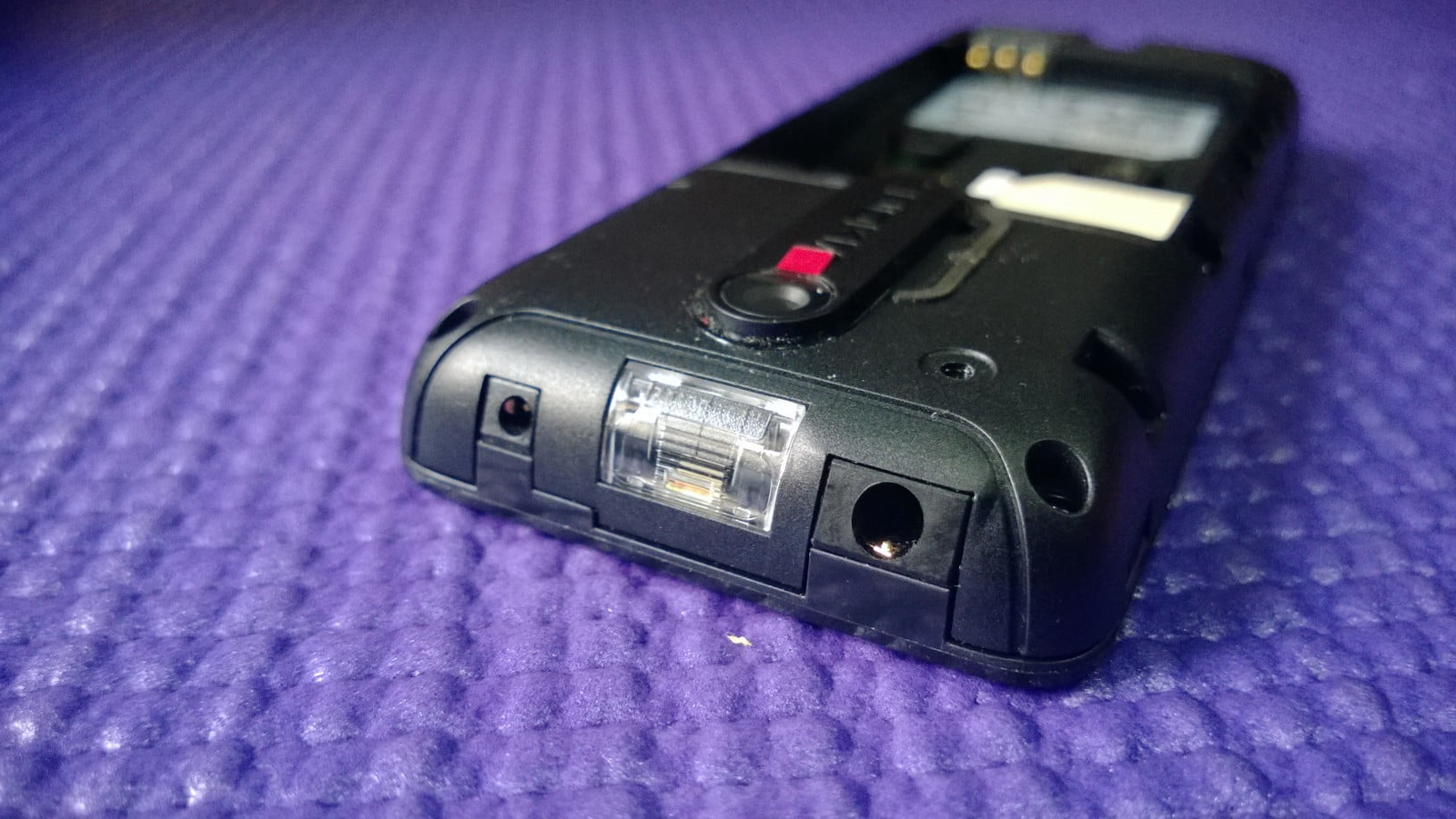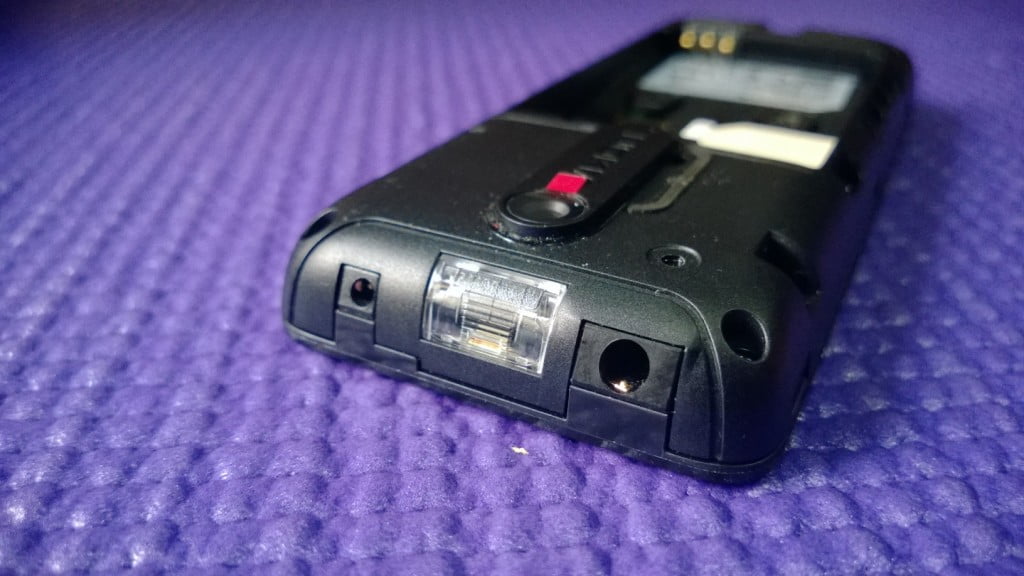 Phone Software:
The phone runs a S30 Symbian OS which is pretty basic. You have call management, messages, music player, camera, picture viewer, video player, settings, clock, games and other small tools like calculator and so on.
There is no Email, Nokia Store, Whatsapp and other apps. So yup, this is a phone just made to use as a phone and a blessing for Dual SIM users because with no internet there is absolutely nothing to drain your battery.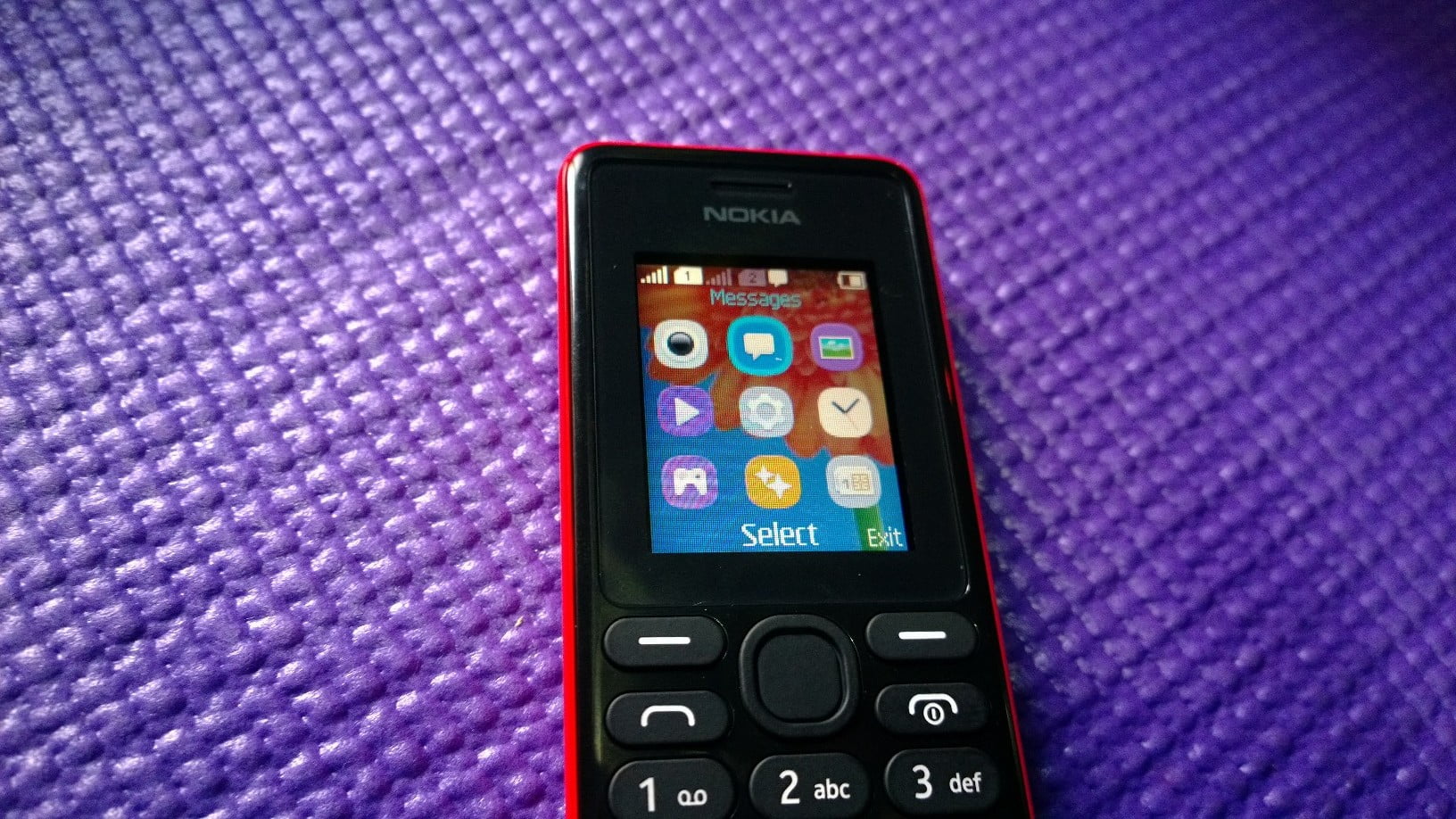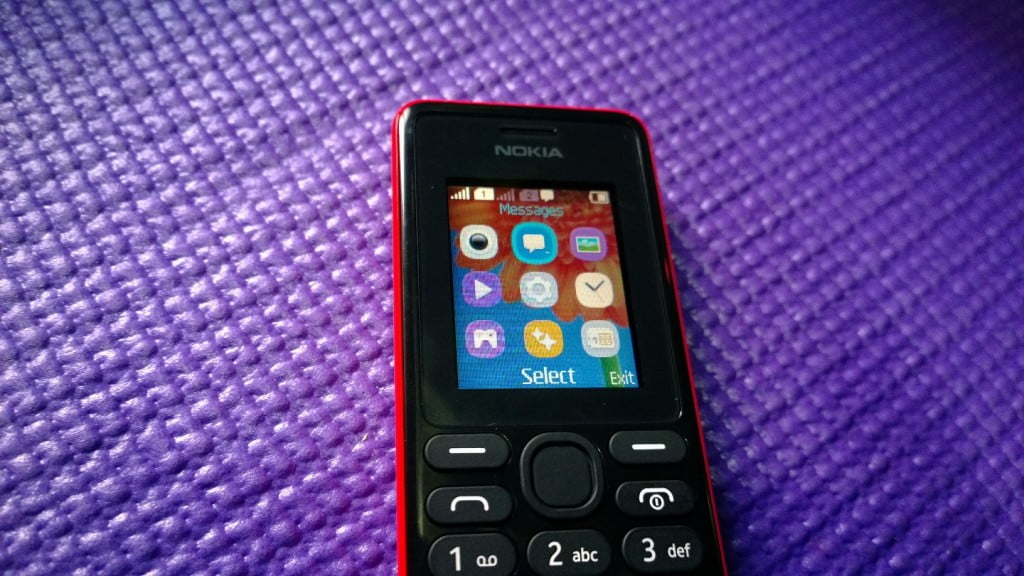 Voice Call Quality:
The call quality turned out really low which disappointed me big time. If I have to use this as a primary phone, half of the time I will have to concentrate hard on what the other person has to say which defeats the purpose of having this phone.
Music / Speaker  Quality:
The phone is pretty loud when it comes to rings and alarms. As a matter of fact its louder than any smartphone at a price range of 5 to 10K which I really liked. Music on the phone is loud as well and clear when you use it on earphones.
Value for Money:
Overall its a value for money phone and correctly priced. In 1900 or 32 USD you get a camera, torch, loud music, FM and a decent screen size which is good enough for a feature phone. Not to forget its a dual SIM phone which is perfect for Indian Market. The only drawback is its call quality.
Where to Buy?
The phone is priced at Rs 1900 approximately and you can get it from a Nokia Store or order from Flipkart where it is available in Red and Black.
[wp-review]