In India, there are many customers who are still looking for a type-based mobile phone instead of a full-screen touch model, but when you look around for one good piece, it's tough to find one. In my hunt for a Type-based mobile phone, which I mainly wanted for my mom, I found a couple of decent options in Nokia range itself, but then I picked up 301, which looked perfect, keeping both screen size and easy to use the keypad.  Below is the full review of the Nokia 301with primary feedback coming from the user.
Nokia 301 Video Review:
Review: Nokia 301 — The Best 'Type' Phone with 3G & a Decent Camera
Display & Build
Battery Life
Camera
Phone Software
Display & Build
Compared to many other phones in the type segment, the phone has a little bigger screen, which makes it very convenient when it comes to reading the text and browsing the internet.   The screen size is 2.4 inch TFT, color display.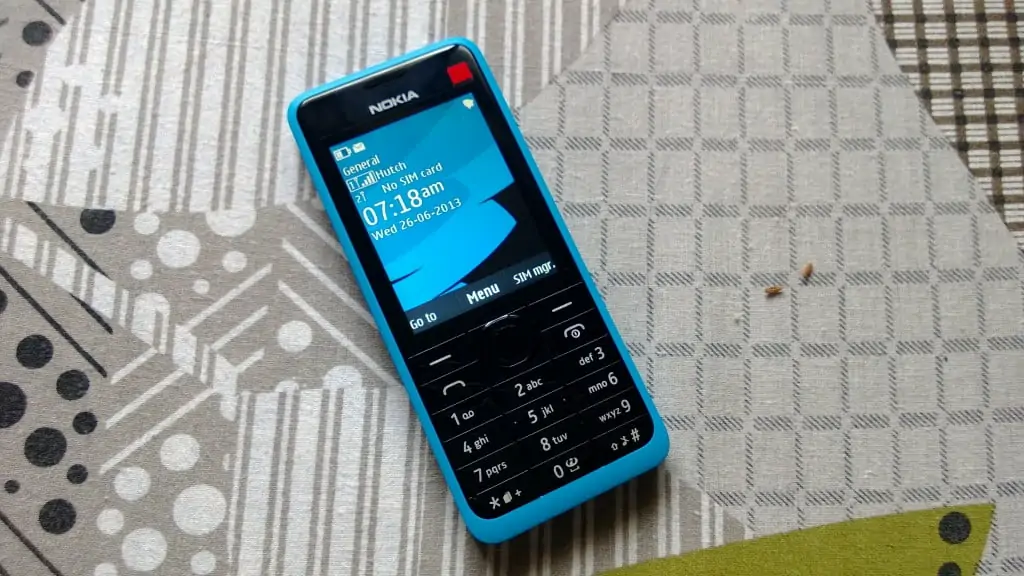 Even though the back lid of the phone is fragile, but the overall build quality of the phone is excellent. You won't feel the phone to be shady and cheap. The keypad quality is worth a mention because of the quality of the buttons. They respond quickly and feels solid. There are dedicated buttons for making a call, rejecting calls, menus, and launching apps quickly.
Some of you may feel the phone a bit heavy compared to other phones in the same range
Battery Life
The phone lived its fourth day over voice calls from full charge until we received the low battery message. That is impressive, keeping mind the user makes a lot of voice calls every day.
One thing to note here is that there was no internet usage. The phone supports 3G, and if you configure email accounts, use Facebook and Twitter, expect it to live for around two days tops. This is when you use the applications on a daily basis.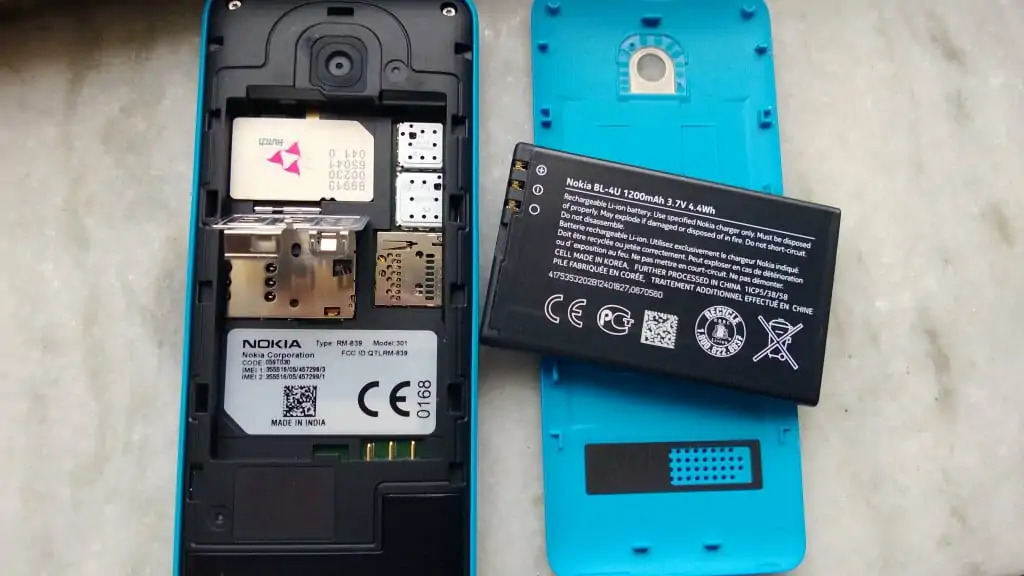 The phone battery is 1200 mAH and comes with a wall charger. You can also charge it using your computer.
Camera
Nokia has done fantastic work in the camera section. The phone has powerful software and feature which you will not find in this kind of phone, especially when it comes to TYPE based phones.
The phone houses a 3.2 MP of the camera with portrait mode support but without a flash. That said, this phone is not for taking photos at night but only day time and that for casual usage.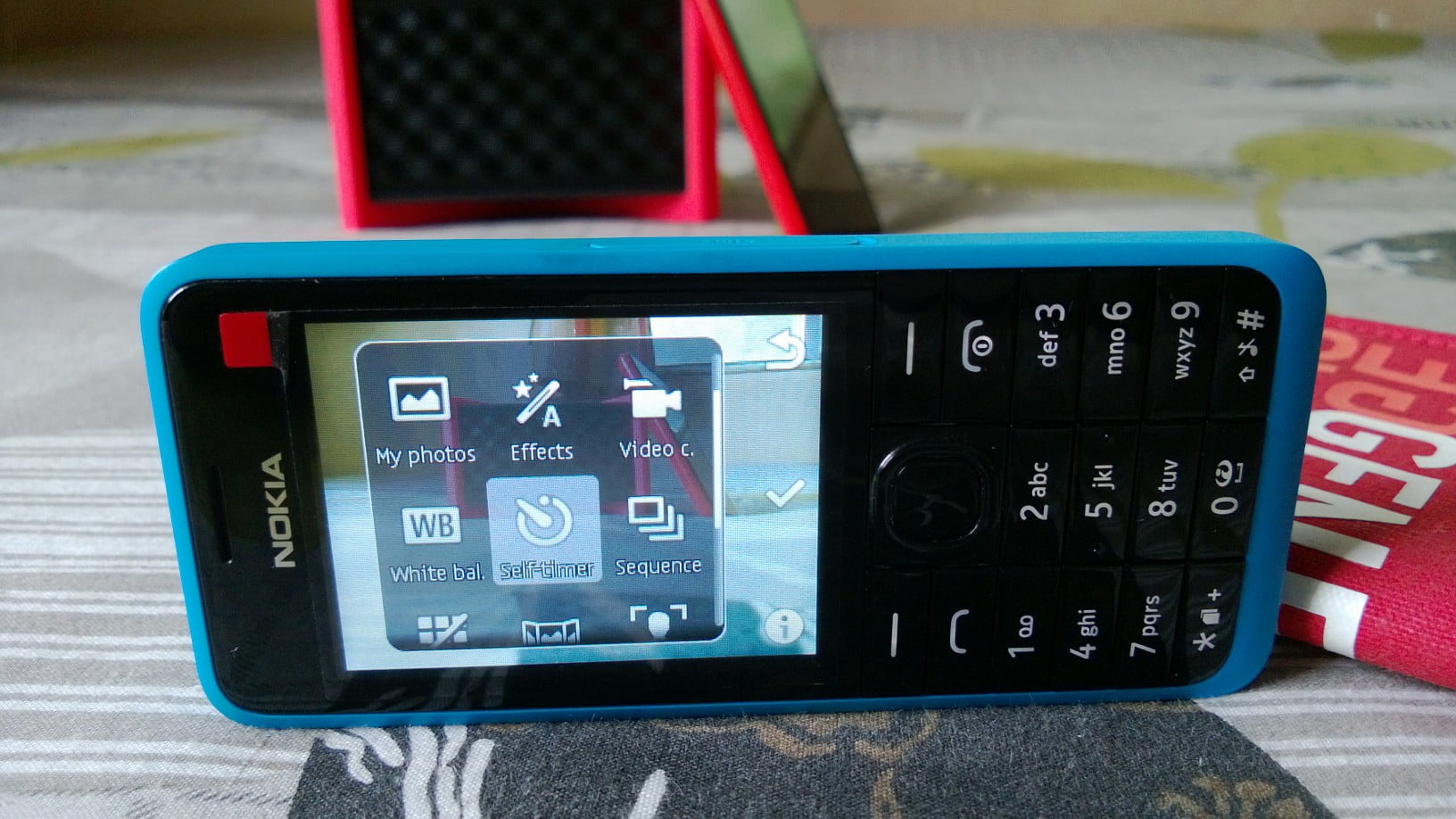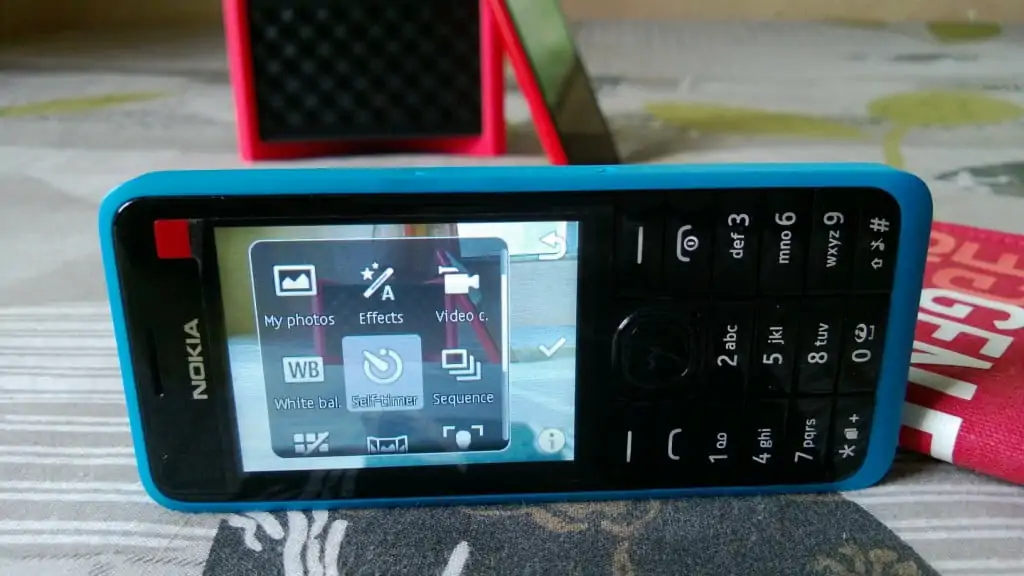 Here features to impress you:
You can shoot a Panorama
Voice Guided Software to help you take a self-portrait picture using the back camera.
Set Timer to take a picture – So you are always in the picture.
Record Video with Filters
Sequence – So you don't miss any moment.
Change Modes, i.e. White balance, Automatic, Daylight, Night Mode, etc.
Grid View
That said, Nokia has definitely done an excellent job both on the hardware and software parts to get a decent camera at this price point. Below are some sample pictures.
Phone Software
It's the typical S40 OS installed on this phone. So if you have ever used a similar phone, you know what kind of features you can expect.  You have the below-mentioned features and apps on the phone. I have detailed a few of them which need special mention.
Calendar
Contacts
Music
Internet
Messaging
Nokia Life
Store
Photos – Camera, Camera 5-in-1, My Photos, Timeline,  My Albums, Video Camera, and My Videos.
Settings – Themes, Profile, Connectivity, Tone, Display, etc.
Mail – Supports Nokia, Yahoo, Google,  Outlook, Sify, Net4India, etc.
Pre-Installed Apps – Twitter & Facebook, UTV, Calculator, Converter, Alarm,  Voice Recorder, To-Do List, Notes, Stopwatch, etc.
Chat – eBuddy.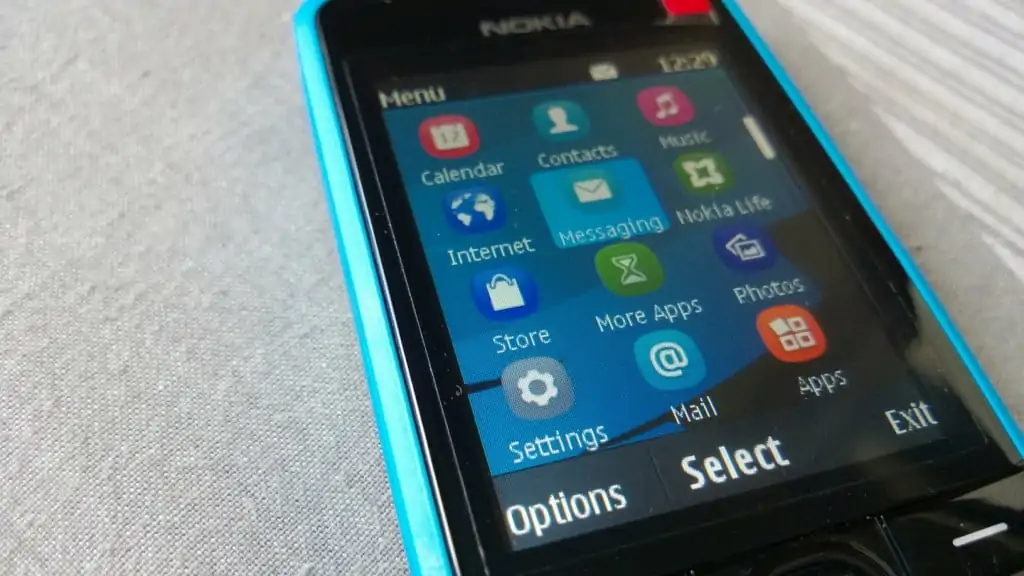 SIM Manager: In case you choose to use only one SIM, the SIM manager allows you to set options for the call, mobile, data, and text from one particular SIM. Also, there is a dedicated button (bottom left) to launch the SIM manager.
Data Counter: You can check how much data you are consuming. This may be important for consumers, especially on 3G.
Nokia Xpress Browser: Nokia made sure you consume less mobile data and surf faster with this browser. Check the internet usage section for more details.
Nokia Slam: Very close to how NFC works, the Nokia Slam feature allows 301 to connect with the nearest Bluetooth device to transfer data with a tap.
Voice Call Quality:
The phone was used for 2-3 hours of daily calls, and the voice turned out to be pretty good. There wasn't any issue of disconnection during calls keeping in mind this is a dual SIM phone. The audio was loud enough, better than 105.
Even when talking in an environment like parties and public meetings, the other side can hear your voice clearly because of  HD-voice ready technology built into the phone.
Internet Usage:
The phone supports 3G, Nokia has an app store in place, and for web browsing, Nokia Express makes a perfect fit.  If you are not aware, Nokia Xpress is a browser developed by Nokia, which pulls in cached files from Nokia servers, saving you a lot of bandwidth and time.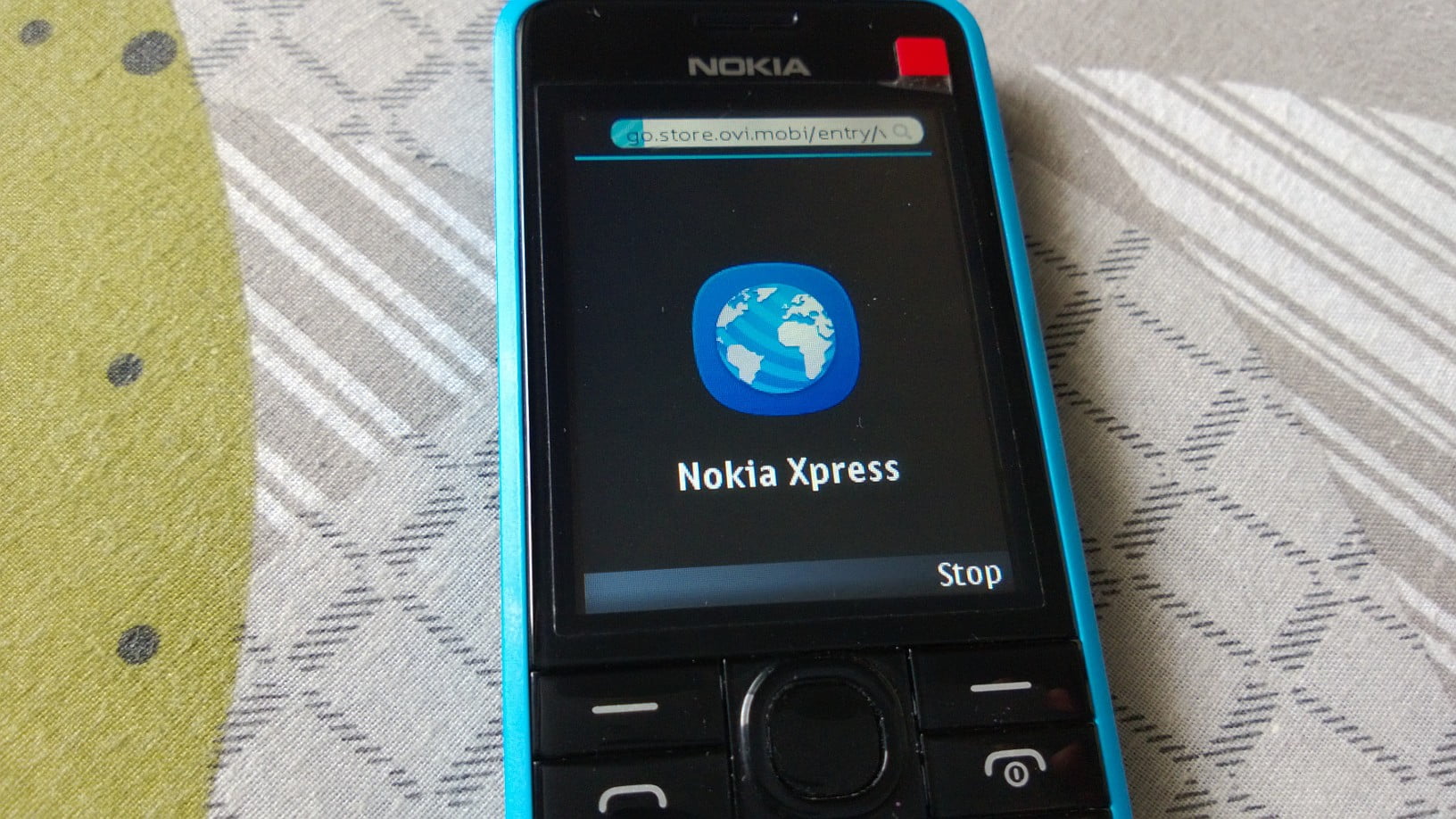 Most of the apps developed, especially the Nokia Apps, are Web-based Apps. You have dedicated apps for Twitter and Facebook. My over experience was satisfying, but I had to lower my bar a lot keeping in mind its not a touch phone, and its a low-end phone.
I was able to browse web pages, check emails, Facebook, and twitter without any issue. Nokia Xpress and 3G connection made sure of that.
Music Quality:
Most of the phones which have speakers on the backside suffer from low volume issue because the speaker gets blocked. Nokia did a smart thing here by curving it such that there is enough space left between the flat surface and the speaker, and the audio can pass through without any block.
I played a couple of music on full volume, and it was ok if not great. The only problem is with the bass and if there is more of a voice than music in the song.
When used with earphones, the quality turned out to be better than what is on the speakers. Apart from this :
Nokia Music is available on 301, but you need an SD card to download the music files.
The phone supports Radio when a headphone is plugged in.
Is Nokia 301 Value for Money?
The kind of feedback and experience I received, this phone is at par when it comes to Value for Money factor but only if you need a TYPE phone. A great camera, long battery life, and 3G support is good enough for moderate internet usage and long calls.
However, the phone does not support Whatsapp, which is a deal-breaker. Not sure if this is going to be developed either. We have reached out to Nokia to get some details on this.
Where to Buy From?
Nokia 301 is now available at approximately Rs 5200 at various mobile outlets and online stores like Flipkart and Amazon India. To buy from Flipkart, follow this link, and to place your order from Amazon, India follow this link.
[wp-review]