Today, in a blog post Nokia has announced that the first batch of Lumia 710 WP7 handsets, the smaller sibling of the Lumia 800, is on its way to the hit the retail stores in Taiwan. A couple of months after its announcement, and a month after its elder brother started shipping in various regions of the world.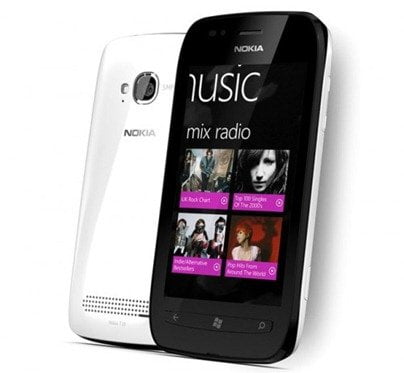 The first batch of Lumia 710 will hit the Nokia stores in various regions of the world including Singapore, Hong Kong, India and Russia within the next seven days. The global roll-out of the handset will continue over the coming weeks.
For the unknown, the Lumia 710 is a mid-range budget oriented WP7 handset from the Finnish giant. The handset is powered by a Qualcomm 1.4GHz Snapdragon processor along with an Adreno 205 GPU, and packs 512MB of RAM. The handset comes with Windows Phone 7.5 a.k.a Mango, and costs 270EUR excluding taxes and subsidies.