The first 'real' Windows Phone – the Lumia 800 – from Nokia recently went on sale in many regions of the world. Early reports suggest that the phone is doing pretty well, and is outselling most of the Android phones in certain areas of the world.
However, most of the early Lumia 800 owners have been complaining about the poor battery life of the handset. The complaints were finally heard by Nokia, and the company has released an official statement regarding the battery life of the Lumia 800.
" We understand that some people have expressed concerns about battery life on the Nokia Lumia 800. Early investigations show that the majority of people are enjoying the full Nokia Lumia experience without any problems. A software update in early December will include improvements to power efficiency, while a second update in early January introduces further enhancements to battery life and battery charging. Both are planned updates and will be made available via Zune. We recommend that anyone who still has concerns contact local Nokia care representatives at their earliest convenience."
From the above statement, it is clear the company clearly does not think that the Lumia 800 has any kind of battery life issues. Nevertheless, Nokia will release two updates for the handset, once in early December and the other in January which should improve the battery life of the handset.
These updates however are 'planned' ones, and are not aimed squarely at fixing the poor battery life of the Lumia 800. Here is the link to the official response from Nokia.
Follow these methods to Save Battery Life on Lumia
Battery Saver :
Go to Settings > Battery Saver >Select Turn on Battery Saver Now until Next Charge. This will make sure all the background tasks on your phone like Email Sync, People Hub Updates etc will be off.
Keep always turn on battery saver when battery is low checked. So in case you miss, your phone will take care of your battery.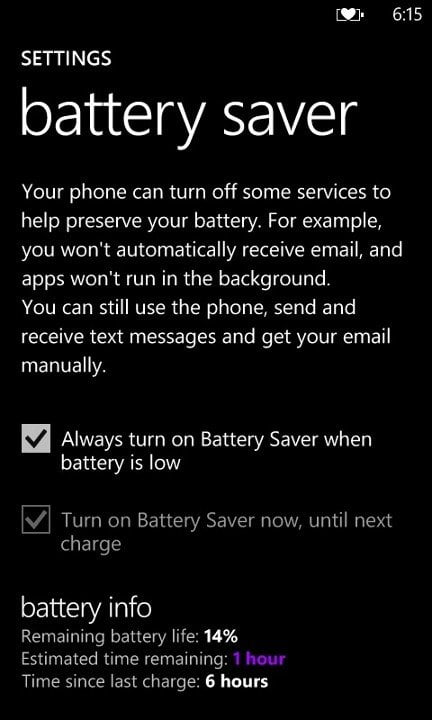 Background Tasks :
In case you find battery saver turning your [hone dumb, you can go to Settings > Applications > Background Tasks and select which apps can run in background.
You can switch to advance section for more.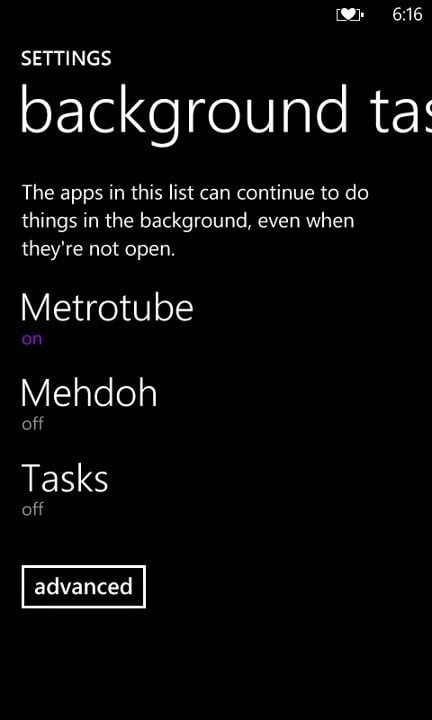 Lastly you can reduce the brightness to low if thats one thing you can do though it kind of kills the user expereince but if your battery is more important  this will help you a lot.