Nokia has announced the new Lumia 925 with a new design and lighter body. One of the complaints when Nokia launched Lumia 920 back in September last year was the weight. At 185gms, Lumia 920 was one of the heaviest phone. But things have changed with Lumia 925 as is sports an aluminium body and there by reducing the weight considerably.
Apart from this, there are few other changes when compared to Lumia 920, most of the changes are related to design. The camera also has some changes and comes with Xenon flash light. Below you can see the comparison of Lumia 925 with Lumia 920.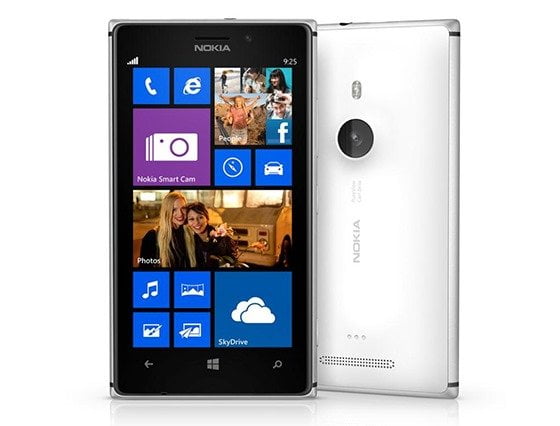 Related Reading: Nokia Lumia 928 vs Lumia 920- Where do they Differ?
We are listing only the place where it differs.
| | | |
| --- | --- | --- |
| Feature | Nokia Lumia 925 | Nokia Lumia 920 |
| Display | 4.5 inch AMOLED display 1280×768 | 4.5 inch IPS, Glass display 1280×768 |
| OS | Windows Phone 8 | Windows Phone 8 |
| Camera | 8.7 megapixels PureView Rear camera and 1.3 MP front camera, Smart Camera App, Better lens, Dual LED Flash | 8.7 megapixels PureView Rear camera and 1.3 MP front camera, Dual LED Flash |
| Video | Full HD 1080p @ 30fps with OIS | Full HD 1080p @ 30fps with OIS |
| Sharing Features | Tap+ Send, NFC, Wi Fi | Tap+ Send, NFC, Wi Fi |
| Memory | 16GB | 32 GB |
| Dimension | 129 x 70.6 x 8.5, 139g | 130.0 x 70.8 X10.7 mm 185 g |
| Battery | 2000mAH, Wireless charging via cover | 2000 mAh with wireless charging |
| Colors | White, Black, Silver | Red, White, Black, Yellow and Cyan |
Here is a quick comparison video;