Few days back Nokia had launched an accessory called Treasure Tag which helps you to take care of your valuables from missing. Attached to your keys, your bag, or even your wallet, the Nokia Treasure Tag, and your Lumia, will alert you when your valuables become separated. The Treasure tag is a small accessory which is connected to your Lumia using an app and notifies you with an alarm whenever your connected device moves out of the range.
Measuring  just 30 x 30 x 10mm (roughly the size of a match box) and weighing in at just 13g, the Nokia Treasure Tag is a small and compact.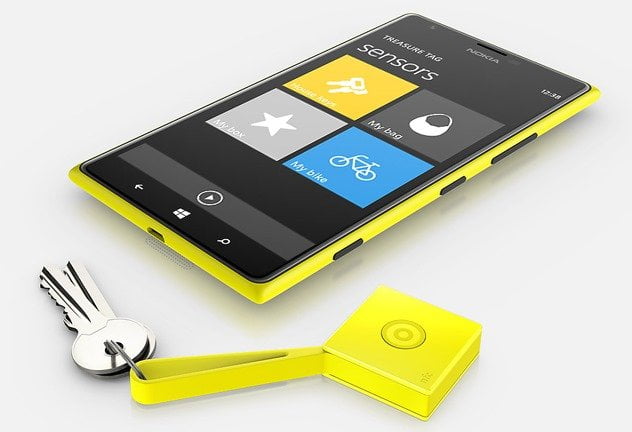 We tried the device at MWC 2014 and here are some images of the accessory.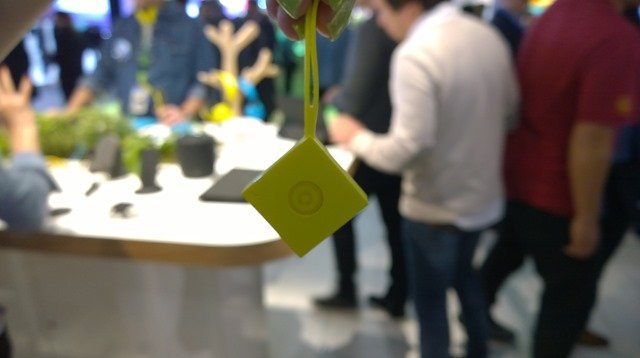 So how does the accessory work?  Firstly you need to open the app and connect the tag to the device, you can connect upto 4 tags to a Windows Phone. You can choose a sensor icon for the tag to which you have connected the phone. In case the connected tag moves away from the phone, the phone will beep and you are instantly notified of the valuable item.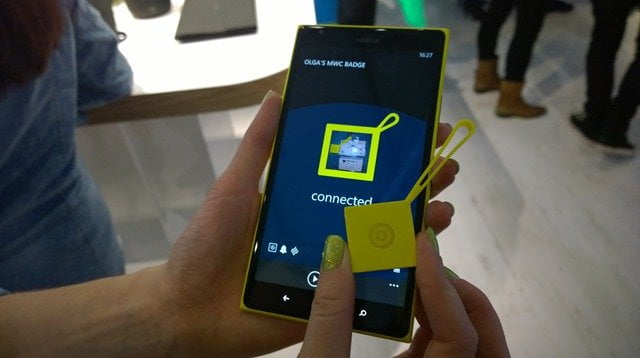 Another instance is when you have misplaced your valuable item somewhere inside the house and you can easily locate it from the phone and the tag will beep allowing you to find it. Finally the third instance is when you have misplaced the phone and you have the tag with you, you can easily spot the phone by ringing it using the tag. So overall, it is pretty good accessory to have with your Windows Phone.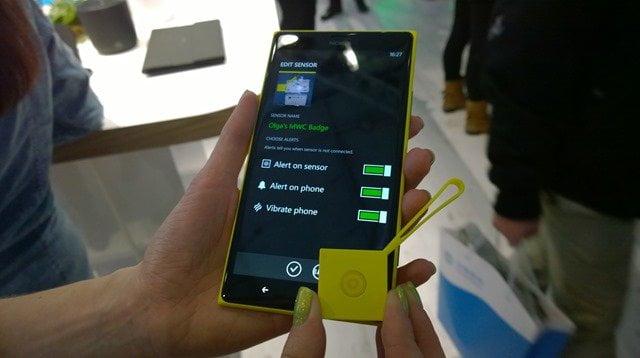 In case you loose the connection between the device and the tag, you can see the last location where it was paired on the HERE Maps. The tag comes with user replaceable batteries and lasts up to 6 months.
The accessory comes in 4 colors, Yellow, White, Black and Cyan and will be available in April.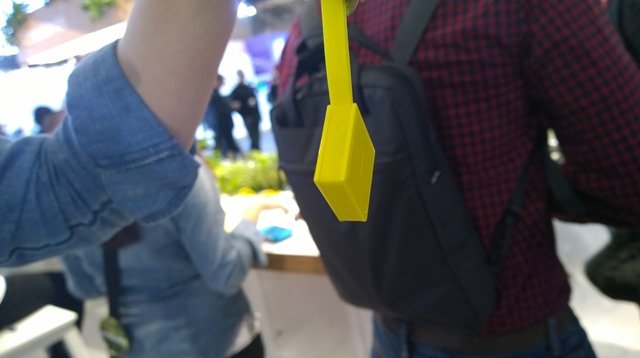 Here is a quick demo of the Treasure Tag accessory.