Batman and Nokia fans will clearly remember that the company used the 'The Dark Knight' movie to give users a glimpse of its upcoming Nokia 5800 handset.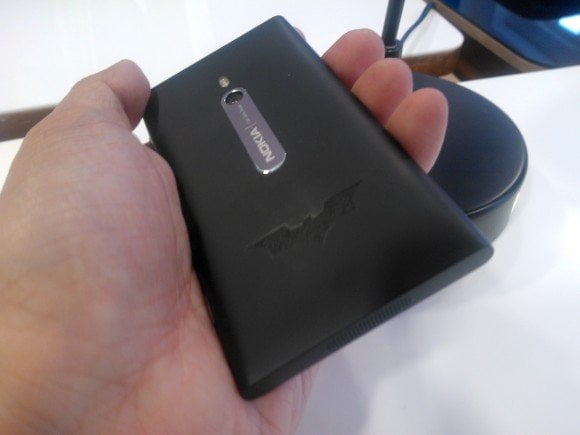 Now, Nokia has revealed that they will be producing a special edition of the Lumia 800 with a laser-etched Batman logo at its back. The company will only produce 40 of these units, so Batman fans will be having a hard time making sure they get their hands on one.
It looks like in the next Batman movie – The Dark Knight Rises – Batman will be using a Nokia Lumia 800 handset to help him kill the enemies of Gotham cities.
Nokia did not mention anything about the pricing and the availability of the handset, so Batman fans, better keep your eyes and ears open.
(Source)