After a long wait, Oculus has announced that customers will be able to pre-order is Rift virtual reality headset, bundled with different PCs. These computers are from popular companies like ASUS, Dell, Alienware, and those PCS are definitely VR-ready, as they have been tested, and certified by Oculus.
The pre-order will open on February 16 at 8am Pacific Time, you can pre-order Oculus Ready PC and Rift bundles from Best Buy, Amazon, and the Microsoft Store, starting at $1499 USD for a limited time only. Each of these bundle includes Rift Headset, and is powered by Intel Core i5 and i7 processors, and sport either an NVIDIA GeForce GTX 970 or GTX 980 graphics card.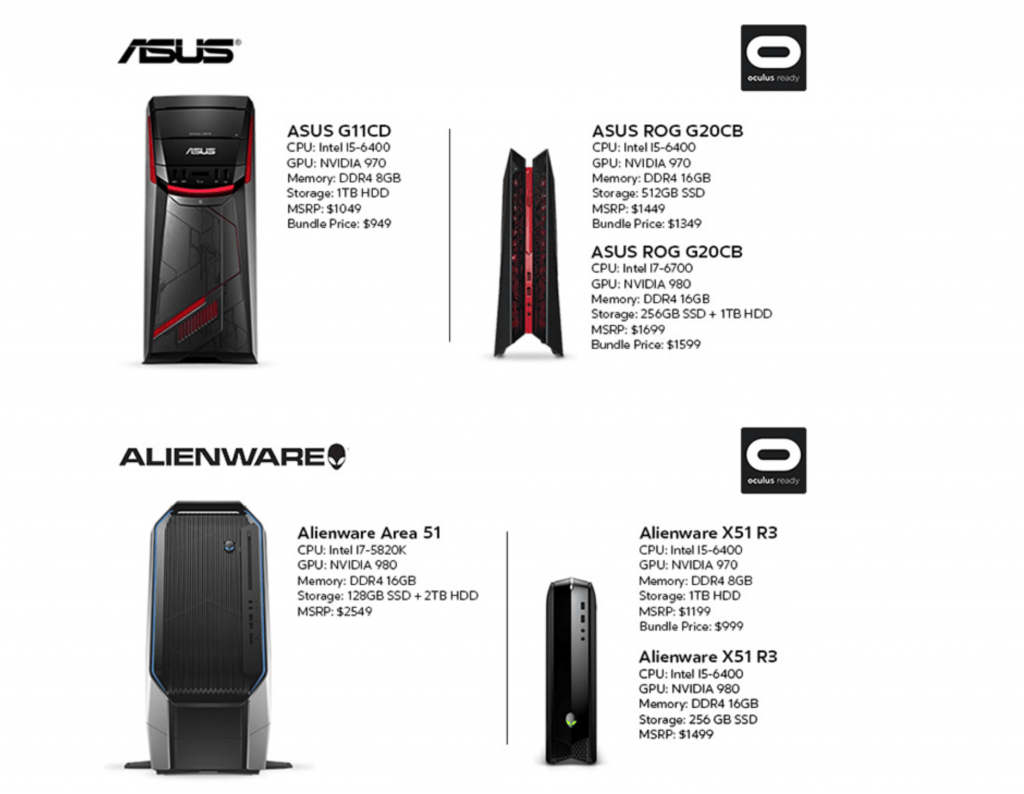 In addition to the Rift headset and PC itself, the bundles also include an Xbox One controller, along with the Rift sensor and remote, EVE: Valkyrie Founder's Pack, and Lucky's Tale!
If you have a PC already which you think is very powerful, do check out recommended system specifications. Use the Oculus compatibility tool on your PC, and see what upgrades are much-needed.