While many file sync services like Dropbox is yet to make it to Windows Phone, other services are getting on board. This time it's BitTorrent Sync which lets you sync files across devices and it's now on Windows Phone with its latest update to BitTorrent Software.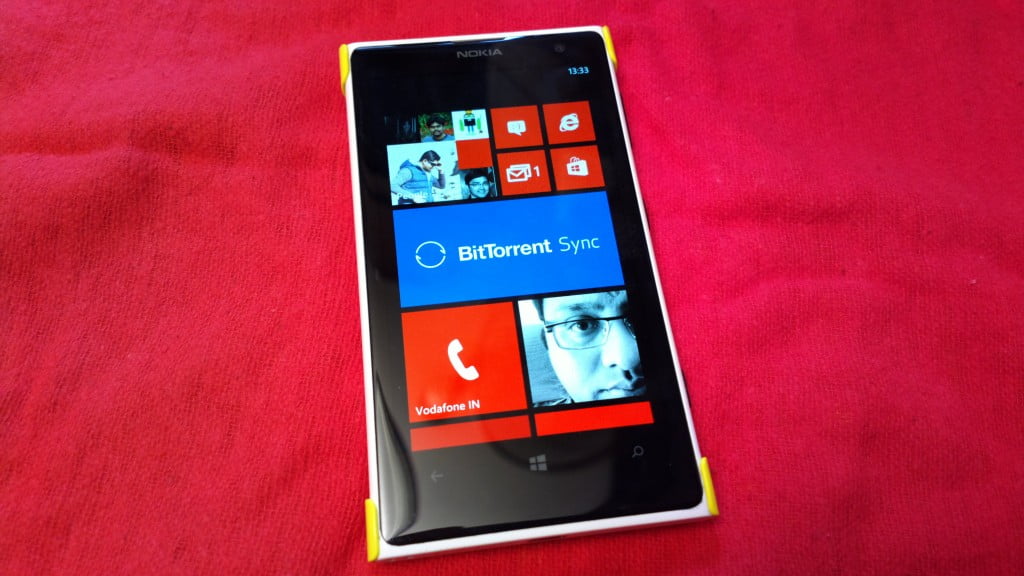 Are files on the Cloud ?
While the service is just like Dropbox, the difference here is that there is no web interface as its based on P2P ( Remember Torrents) and hence works like how files are shared on torrents i.e Files are directly copied to shared folders. This means the source has to stay online and connected to Internet.
How is the app performance?
After using it for couple of hours, the app is pretty responsive and sync works incredibly fast. Most of the users would sync small files, photos and so on. They wont even notice a lag. However, remember what really matters is your upload and download speed. If you are slow on speed, it takes a bit of time but the P2P tech behind makes sure the files get downloaded gradually and not from start when you miss the connection.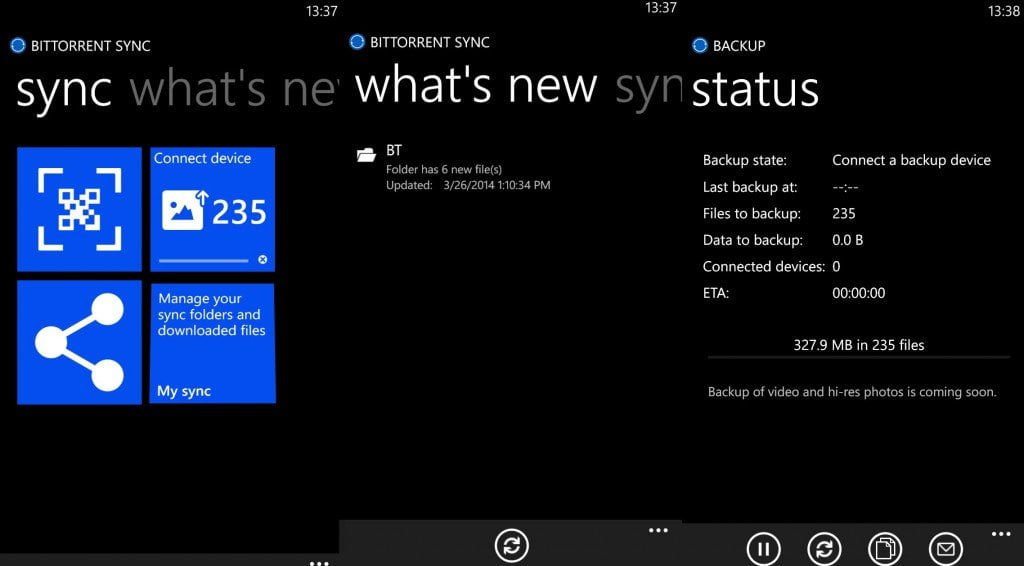 Features of BitTorrent Sync:
Sync Camera Roll. This is useful if you want to share pics live with somebody at home. Being on desktop makes it easy & straight forward for everybody instead of using an online service.
Those worried about data, all the file transfers are encrypted and protected by secure keys. Plus your data is not on servers.
The app supports QR code scanning to easily add the folder to the sync list. This is much easier than using the sync key.
As of now it is only possible to share folders which are on your phone. This means you cannot create any new folder and sync. There is no support for individual photo sharing as well. At least from phone perspective, it's one way sync.
By default, the images are not downloaded. You can download on demand and access them locally. This is useful when you are on mobile data. If you wish to change, you can do that on per folder basis.
One thing which I absolutely love about the camera roll backup is when you initiate it, it's only indexed. The upload only happens when you share it with anybody and not before that. This indexing takes a bit of time and as of now skips the hi-res photos and videos.
One feature that is missing right now is sync over WiFi or when both the devices are on same network. This is something Dropbox has mastered on and I expect it to get on this app as well.