The Universal OneDrive App for Windows 10 is now available on PC, which adds to the lineup of updates Microsoft has been rolling today. First, the Windows 10 Mobile Build Update, then Store, and now OneDrive.
One feature that the latest OneDrive app brings upfront is viewing all the files store on the cloud without downloading, which is way better than the integrated OneDrive App on the PC right now. You will not need to access the OneDrive from explorer and don't have to depend on the cloud to see your files.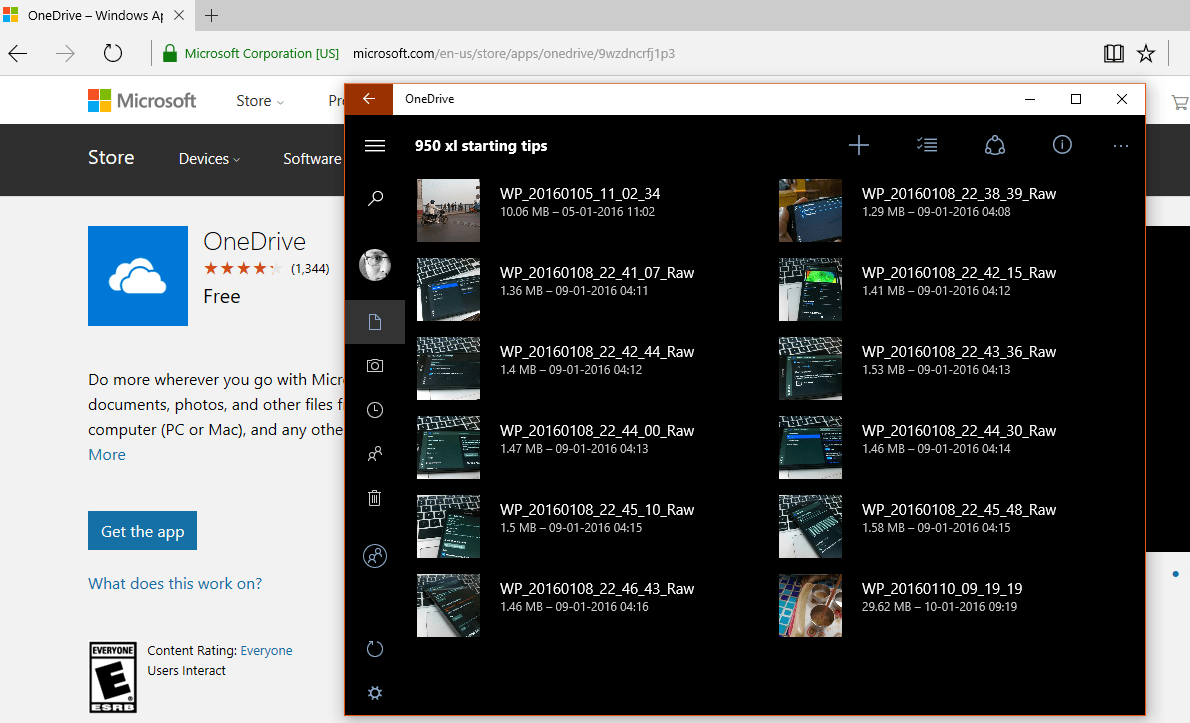 Download OneDrive Universal App for Windows 10 PC and Surface Hub
Microsoft also pointed in their official blog post the new OneDrive app is "a great touch-friendly complement to sync that lets you open, edit and share any of your personal or work files without having to sync them to your device." Other features include:
Quickly accessing recent documents, which will open directly in the Office applications on your computer.

Restoring files from the Recycle Bin

Drag and Drops files from your PC to the app to upload them

Finding files shared with you by others and more

The app will also provide an easy and lightweight way to access your company's SharePoint libraries.
Photo Tagging.
Microsoft is planning to integrate OneDrive with Sharepoint at various levels. Last week the team shared the following features that will make their way to the OneDrive App:
Access to SharePoint Online document libraries and Office 365 Group files from the OneDrive mobile app.
Intelligent discovery of documents from both OneDrive and SharePoint.
Copy from OneDrive to SharePoint in the OneDrive web experience.
Its become more and more obvious that Microsoft wants to integrate and reduce the burden of several tools. Instead, it's majorly focusing on getting the existing apps to every platform and make them work with enterprises as well.