A couple of weeks ago, an impatient WP7 developer over at XDA forums ported Opera Mini from Windows Mobile 6.5 over to Windows Phone 7.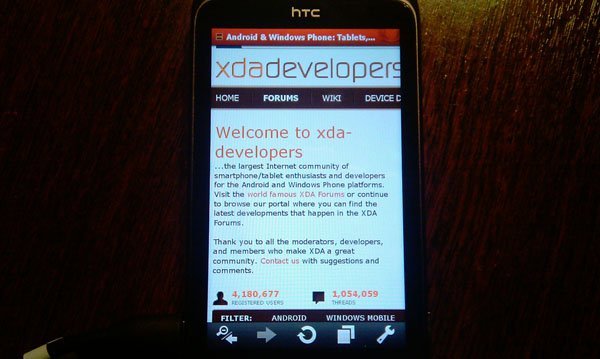 Now, the same developer has successfully managed to port Opera Mobile 10 to Windows Phone 7 as well. However, the ported app will work only on WP7 phones running a custom fully unlocked ROM. No, Chevron unlocked or Interop Unlocked handsets will not do. Your WP7 handset must be running a fully unlocked custom ROM like DFT Freedom.
Another serious issue with the app is that it does not support landscape mode. Interested WP7 users who want to run Opera Mobile on their handset, until the official app lands on the WP7 Marketplace, should check out this thread on XDA for all the proper instructions and download link.