On January 16 at 11 PM Pacific time, the Overwatch Lunar New Year event went live, the newest release of the e-game became active. It was an exciting moment that many had been anticipating, as a host of events surrounded the release.
Overwatch was already one of the most popular e-games and has evolved into one of the more popular e-sports as well. In the six years since its release, it has shot to the top of the e-games market and is one of the most popular multiplayer shooter games, winning one IGN Game of the Year award as well.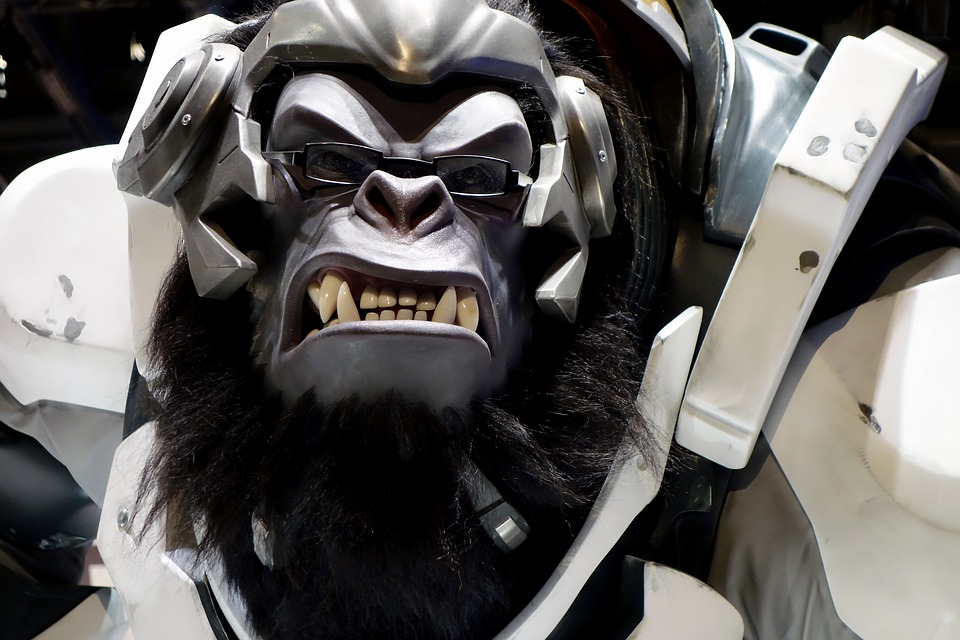 Ranking Near the Top of the Market
Players from across the globe love Overwatch. It has joined a handful of games that have become more popular events than traditional sporting contests. This is not only an indicator of how popular e-sports have become, but also demonstrates how sophisticated these online games have become.
Overwatch is now one of the most played games on the planet, joining such classics as World of Tanks, Free Fire, CS:GO, Dota2, League of Legends,  and Fortnite. These games have jumped to the top of the charts and popularity. They are fun to play, and game designers have ensured that they are available cross-platform, meaning they can be used on Windows, Android, macOS, and iOS devices.
Operating system developers have also worked with hardware manufacturers to ensure that the enjoyment of games is better than ever. By improving the configurations of systems to work with graphic and sound cards, they have improved performance so that CPUs are able to process data quickly to enhance the enjoyment of the game.
With players being able to enjoy these games on any device, it is no wonder why they have become so popular. Internet connections have improved across the globe, and players are finding that they can quickly jump into the action at school, at home, or any other place where they have Wi-Fi available.
Overwatch Growing Quickly
The popularity of e-games is allowing relative newcomers to rise to the top. Overwatch came out in 2014 as a team-based multiplayer shooter game. Players were assigned to six-man teams where each player could select a roster of over 30 "heroes," each of which had its own unique style and characteristics.
This quickly became one of the more popular e-games available and has now become a major e-sport as well. The Overwatch e-Sports League now has a series of events and tournaments that occur each year. The league has thousands of players competing, and it is still growing. Competitors have their own profiles, stats are kept, and there are even playoffs and all-star competitions. It is extraordinary the extent to which Overwatch has grown.
Just as a reference, Dota2 is among the three or four most popular e-Sports on the planet. However, they have been out since 2009. They had a five-year head start on Overwatch, but this multi-player game is seeing the new kid gaining fast in the rearview mirror.
Simplicity for Success
As there are dozens of major e-games created each year, it may be surprising to some to see how rapidly Overwatch has grown. The truth is that they have had great success because the game itself has largely gone unchanged since its original release.
This is not to say that there have not been changes. There have been a number of improvements and enhancements to the game to make it more enjoyable. However, it does not have a massive list of maps and modes for users to play. The current version is very similar to the one released in 2014, just with improvements to performance, graphics, and character enhancements.
What this has done is open the door for experienced players to build up powerful teams and characters to compete at the highest levels. Users have been able to become experts because there has not been a massive alteration of the game that led to a steep learning curve to stay on top.
This is one of the reasons why Overwatch has jumped to the top of the e-sports world for 2020. With a current pool of 32 heroes, each of which has its own style of play and unique characteristics that make it a good choice, players have come to know which heroes best serve them when on missions.
In addition, players have also built up long-standing partnerships that have often translated into teams entering the e-sports arena. It is for this reason that the game is likely to become even more popular. Players enjoy the ability to communicate with like-minded individuals and see the opportunity to find teammates from across the globe as a major benefit. They can ensure they are getting players who are stronger in certain areas so as to create a more formidable team.
Maybe the King One Day?
There is no doubt that e-games like CS:GO, League of Legends, and Dota2 is going to be hard to top in terms of popularity, but Overwatch is giving them a run. This is an exciting game that keeps players entertained for days on end. The robust fantasy setting and ability to compete against other teams are going to keep this game near the top for years to come.
This is a well-designed interactive game and one can only speculate that if hardware and other technological advancements occur, the game is only going to become more popular and more exciting.