Photo Shader is "the" app you need to make your photos look beautiful. It's simple to use, lets you edit your photos very quickly, and the best part? It is available for both Windows 10 Mobile and PC. This means you can edit the photo you want without worrying about transferring it from one device to another. The app works the same on both PC and Mobile.
With a simple interface and top-notch performance, you can beautify your photos in seconds rather than minutes. And with the app's real-time rendering, you'll know what your photo will look like before you let go of the slider. The app has more than 40 different filters to beautify your selfies and photos.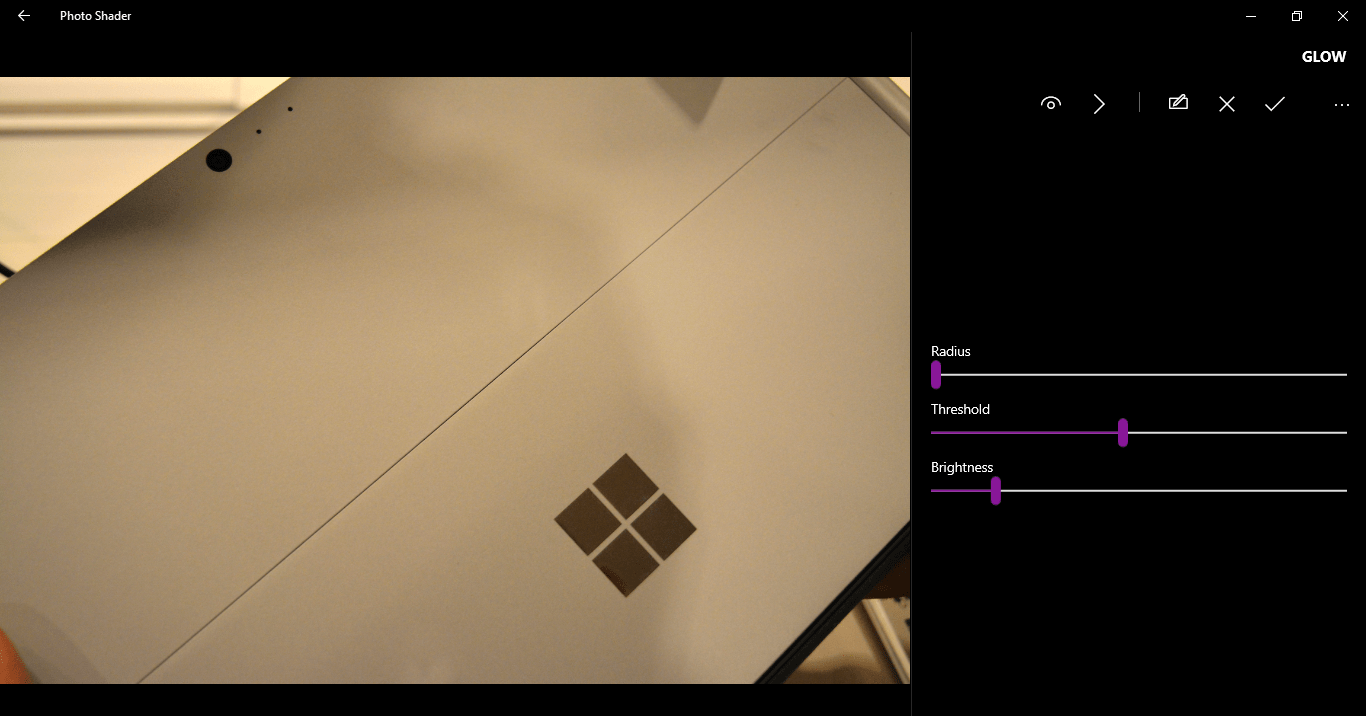 Photo Shader: An Excellent Image Editing App for Windows 10 PC & Mobile
Quick and easy photo editing
Over 40 different effects, filters, and adjustments
Top-notch performance means that your effects are applied instantly, with no waiting
Selectively apply effects with the mask.
Undo, disable or edit any applied effects in your history list
Controls:
Adjust Color Balance, Saturation, Exposure, Temperature, Crop, etc.
Filter: It has some excellent filters, from dreamy to B&W to Custom Filters.
Enhance: Enhance your photos with Smooth Skin, Sharpen, Noise Reduction.
Stylize: Play with your photos, use Color Pop, Sketch, Glow, etc.
Blur: You can blur your photos using it. Contains Lens Blur, Blur, Spot Focus, Tilt Shift, Zoom, Motion Blur.
Distort: Give your photos a new look by Pixelating it, Twisting it.
GOOD BITS:
Talking about the app, the app has a wonderful User Interface. If asked, I would personally rate this app as the best-looking app in the Store. I really loved the Bubbly UI used almost everywhere in the app, instead of boring icons. It is effortless to edit photos. You can redo changes anytime.
I liked all the filters provided in the app. It doesn't come with a countless number of filters, but it has some excellent stuff. Not just that, it also comes with Custom Filters, where you can adjust the colors of the effect you want, giving you some customizability. It also has got this one thing under Special; it's called Sun. Try it yourself to know what it is, but all I can say is that it's fun!
BAD BITS:
I don't understand why we still don't have any app like Candy Camera or Retrica, which provides real-time filters. We have an app called Camera 360 Sight, which provides real-time filters, but it's not that great. It has around 80-100 filters, but only 7-8 are for real-time filters. For those who don't know, real-time filters are nothing but applying filters to the photo before even capturing it, or say, capturing the photo with the filters already applied. And this is the only negative thing I feel this app has. It should have had real-time filters.
Overall, you would love to use it, considering the smoothness and the User Interface it has. This is undoubtedly the app you should have, both on your PC and Mobile. Download it from below.