A lot of time, when you create presentations for your work, you might want to make it more engaging by using images. Searching images on the web is one way to get good images, or try the Universal app Pickit Photo Finder. Pickit Photo Finder helps you find photos straight from your Windows 10 device, making it easier to create presentations or blog articles.
The photos which are listed come from Pickit Market and photographers connected to Pickit.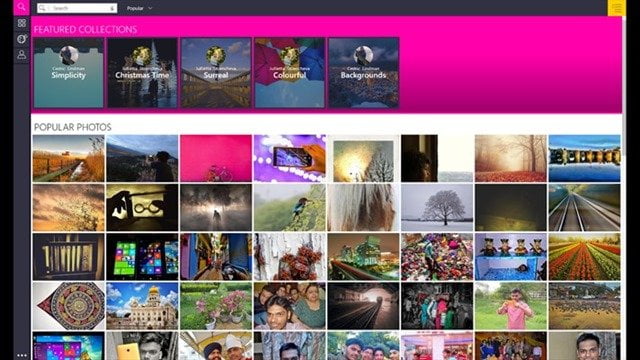 In case you cannot find your perfect photo, you can submit a request that hundreds will see of professional photographers. In addition to the Windows 10 app, Pickit is available as an add-in app within Microsoft Office.
So you can always integrate it into PowerPoint and search for photos. You can sign up with the service and use the photos for free as long as you are a member, and you can do basic editing. If you need more features for your account, you can always go premium.
Features of Pickit Photo Finder:
Search and find that photo you need
Request the perfect photo from our community
Create collections of your favorite photos
Drag & drop images from the app to your desktop or another windows app (Desktop only)
Snap assist
Share photos
The app is available for both Windows 10 and Windows Phone, and you can download it.