Microsoft has rolled out Edge extension support in Windows 10. Extensions are one of the top requested features for Microsoft Edge, especially with Chrome having an entire ecosystem of extensions and add-ons in place, Microsoft needs to hurry up here, and it's good to see Microsoft has started pushing them out.
Microsoft did release the Page Analyser extension for Edge a few days ago, and the next up is from Pinterest. Installation is very straight forward and installs directly from the Windows Store instead of a separate download and sideloading process. If you get an error while installing the extension, I suggest you close the Edge browser, and it should work. That is how it worked for me.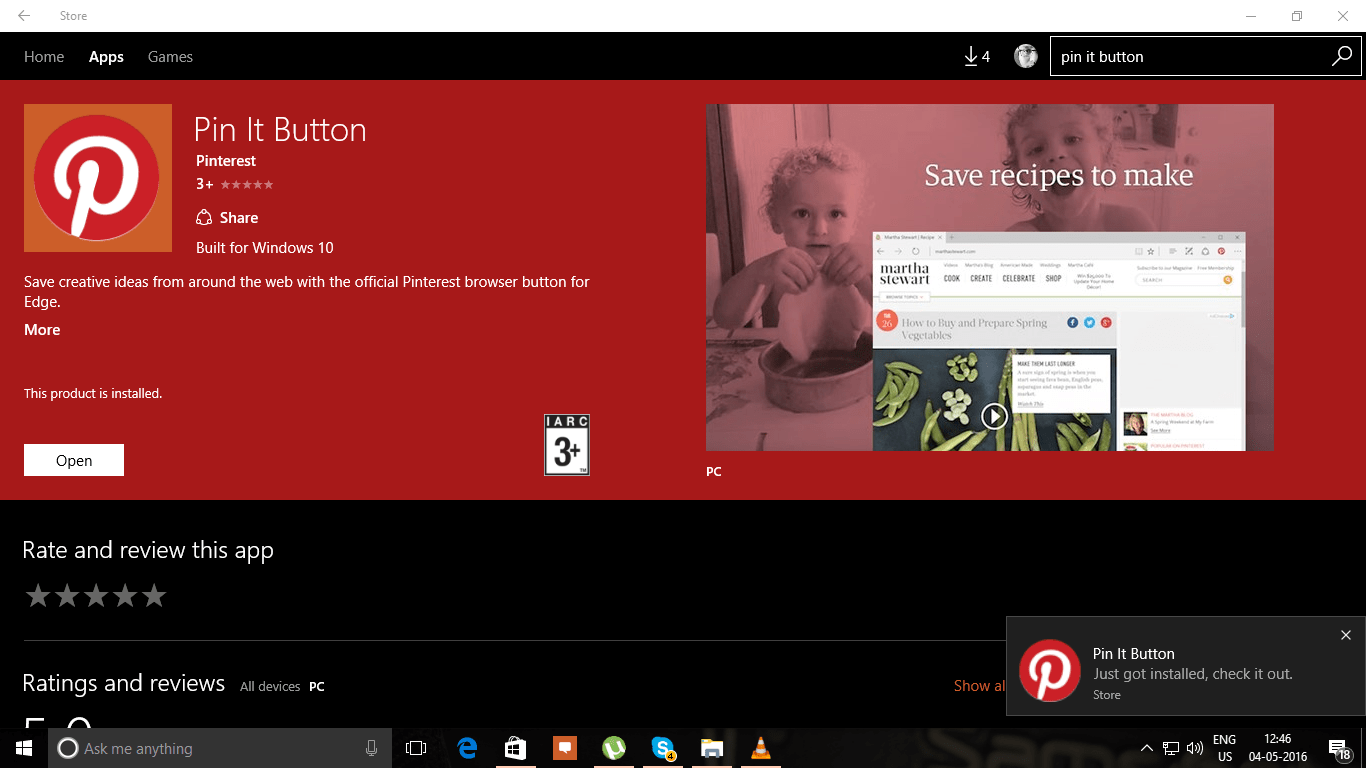 Download Pinterest Extension For Microsoft Edge
I am sure you are aware of Pinterest, but if you really know, this service allows you to pin interesting from the web in one place, which you can use to read it later or just share it with your friends. Right from recipes from your favorite food blogs to articles you track often. Instead of plain links, they are saved as visual bookmarks, making it much easier to recognize and organize things.
Once installed on your browser, all you will need is to click the extension next to your address bar, and it will save the existing page for you. It can do a lot more than that, and you should give it a try!