As Microsoft started adding more and more consumer based features to Xbox One, thanks to Windows 10 core integration, playing background music is one feature that made to it to top of the charts. In one of the recent update to Xbox One preview, this was already included only to be found missing the Groove music app, but now supported by a third part app "Simple Background Music Player".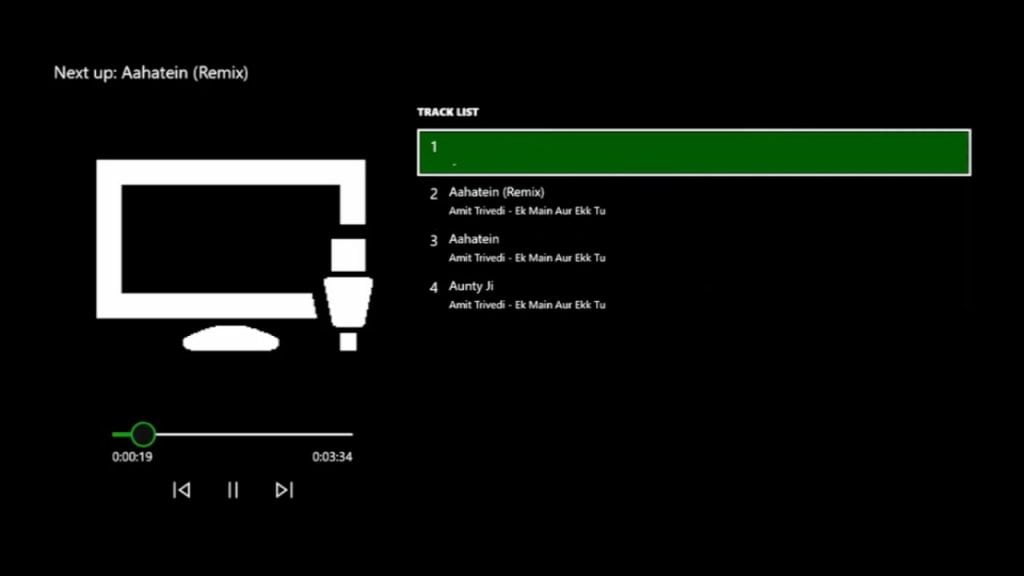 It's a dead simple app which can pickup music from a USB drive, and play supported format like M4A, MP4. ALAC, WMA, MP3 and so on. It also supports more than 11 languages, and is now available in all the countries except for China.
Here some basic things you should know about the music player:
Supports drive which are either NTFS or FAT32 supported.
Needs all your music to be placed in a folder named as "Xbox Music Library"
Recognizes all sub folders.
Doesnt support controller buttons for music playback control for now. You will have to use the Dpad as of now.
It gets snapped and is sticks itself with Xbox One Guide.
You can play any game you want with this running in the background.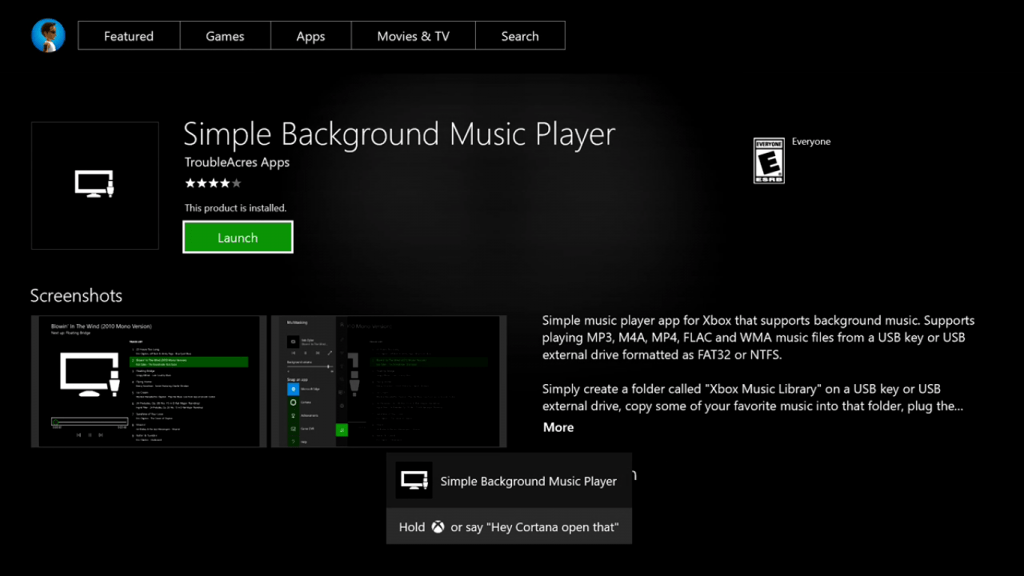 You can download the app by searching in the store. Use the keyword "Background" to look for it. One downloaded, launch it and it will detect if a required USB drive is included and if the specific folder is available. In case you have forgotten, an appropriate warning will be given.
I do expect Groove Music to get the same feature including option to integrate with OneDrive. This will allow users with enough bandwidth to stream music live to their Xbox One.