Microsoft recently shared that Windows 10 Redstone 2 Preview builds will start rolling out to the Insiders. If you been already with the Insiders from sometime, you are all set, but if you never have tried it out before, but now, then here is how you can prepare for Windows Insiders program post the Windows 10 Anniversary Update. The update will be rolling out first for PC, and then Mobile.
What is Insiders program?
Assuming you have never tried it out before, lets talk about it a bit. Past One year Microsoft has followed this strategy to crowdsourced upcoming version of Windows 10 to consumers who are interested to send out feedbacks. This has helped Microsoft shape the future of the OS, the features based on some solid feedback from the real send users. This is what is Windows Insiders Programmer about.
The drawbacks and nightmares ?
Be warned that not all builds are stable, and many a times there are terrible bugs which will interrupt your daily usage. So unless you have a spare machine to try it out or you are brave enough, go ahead.
On which device you are Enrol for Redstone 2 Updates?
Most of the Windows 10 devices running Windows 10 Anniversary Update. The steps remain same for both PC and Mobile.  However, there are chances that Microsoft might skip some of the Mobile devices.
How to Enrol Windows 10 Device to the Windows Insider Preview Program?
To get Redstone 2 as soon as it rolls out, follow the steps below:
Navigate to Settings > Update & security >Windows Insider Program.
To Enrol, click the Get started button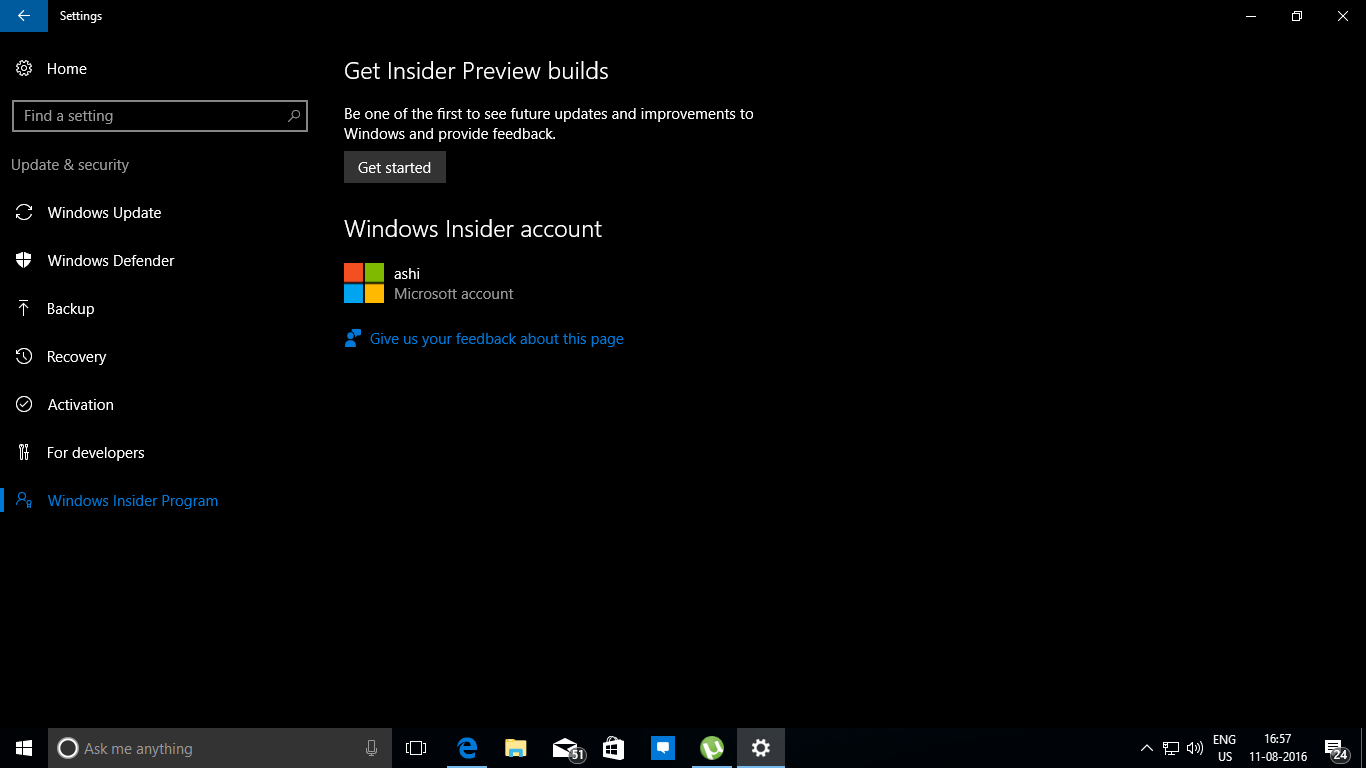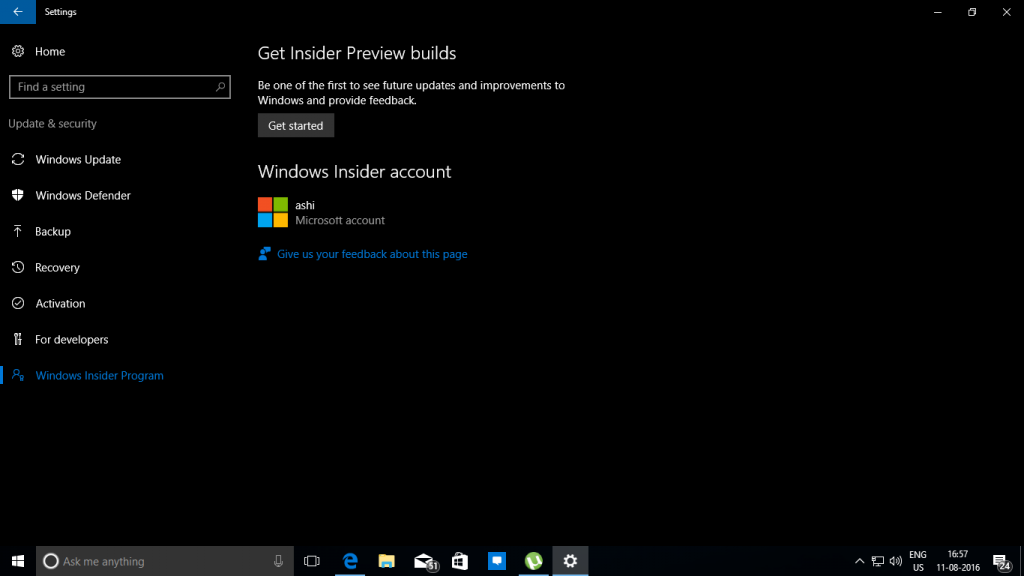 The next screen will warn, and tell you about the program, and suggest not to install on your primary machine.
Click Next, and then click on the Confirm button in the next screen.
This will be followed by a restart.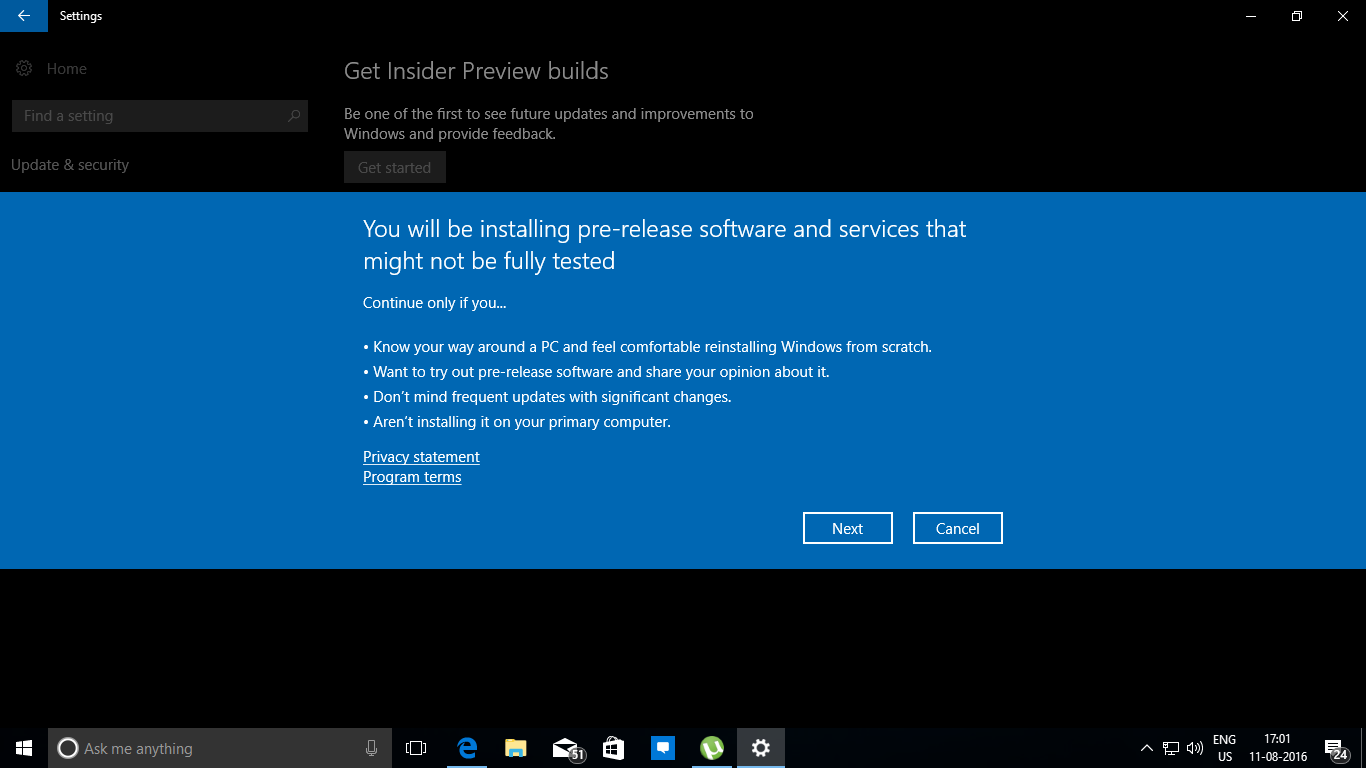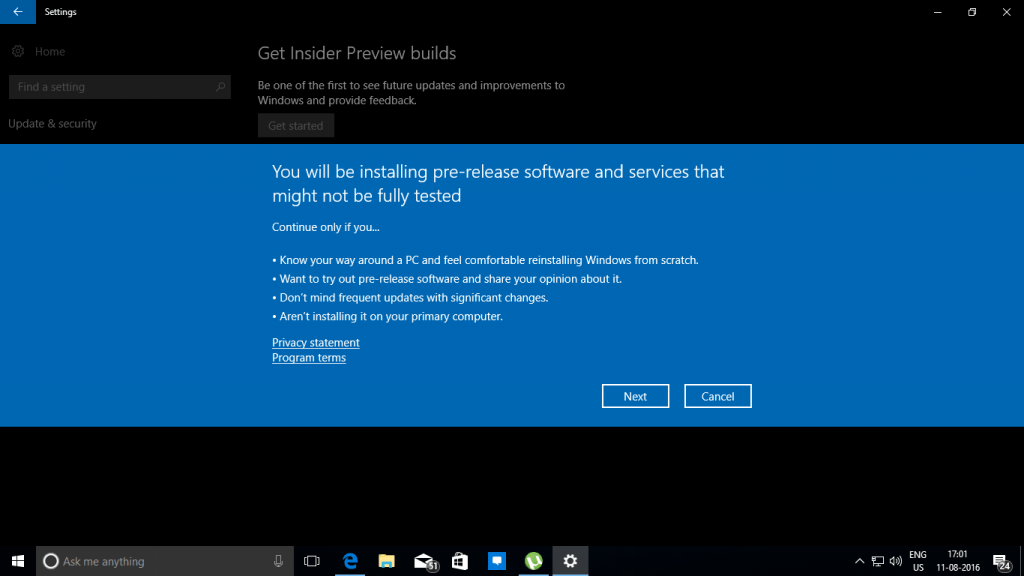 The whole press prepares your machine for the Insiders program. It basically changes things in UPDATE section which allows Windows 10 to get new updates from a completely different channel from Microsoft servers.
Once the computer reboots, go back to Settings and check if you are enrolled for Insiders Program.  You should see a button which says "Stop Insider Preview builds".
How to send Feedback ?
Microsoft has this app called as "Feedback Hub". This is a central place to information about new updates, send feedback and so on. If you face any issue, you can right away search for them using this app or submit new.  It allows you add details, screenshots, assign category, and you can choose between Suggestion and Problem.