Despite what other gamers say, racing games aren't exactly "the same." While a lot of players do agree that racing games share similar mechanics, they do differ in terms of gameplay, graphics and art style, and even overall features. If you're one to consider yourself a newcomer in the racing genre, this makes picking a racing game a bit difficult on your end. The thing is, if you ever find yourself stuck in such a situation, you might want to rely on a few quick tips to find the right bike racing game for you. Here are the best tips to find the best bike racing game you should play.
Racing Games 101: Things You Should Look for in A Bike Racing Game
Game's mechanics
Types of Motorbikes, and their customizability
Unique game modes for you to play and try out.
Active multiplayer component
1] See if the game's mechanics "feel" right for you
An integral and essential part of any racing game would be its mechanics, especially since it's the part of the game that determines just how "enjoyable" a racing game can be. It is all the more prevalent in bike racing games, as bikes are smaller but much faster machines. Being able to feel the motorcycle swerve and make tight turns can be incredibly exhilarating, especially when you see the rider having to shift body weight alongside the entirety of the bike. The kind of activity seen throughout a bike racing game can be fascinating, and it's this aspect of a bike game that you should find first and foremost.
Focus on the "realism" (or unrealism?) of the game's physics, especially with how the game handles different environments and different kinds of bikes. A great example of a game that pulls this off is MX vs. ATV Reflex HD, as it's both a racing game and a stunt game. MX vs. ATV Reflex HD allows you to control how your rider manipulates your bike thoroughly, and it encourages you to do stunts in environments made of concrete, dirt, alongside other environmental challenges. See how all of these elements interact with your bike and how they affect your enjoyment of the game at large.
You should get a good sense of the game's overall mechanics in your initial playthrough. If you can't get reviews of a game you want to try, see if your game store allows you to have a quick demonstration of the game. Try to see if the physics of the game "feels right" for you, as this is important for any bike racing game. For instance, online games like Drift Hunters focus on providing accurate physics for their car games. And while there's not much else offered in this game, their attention to detail in physics can make this a fun game to play to pass the time. Given bike racing games are more in-depth, you should check if their controls "make sense" for the game and its offerings. 
2] Check its slate of motorbikes to play, and their customizability
What better way to play a bike racing game than to actually "feel" like you own the motorcycle? Racing games do this by allowing players to customize their vehicles, and most – if not all – bike racing games have this feature as well. If you're looking for a bike racing game, or if you're considering playing one, check its slate of motorbikes you can use and the extent of customization they offer you. After all, if we're under the impression that racing games tend to be "repetitive," then we should get a bike racing game we'll want to play over and over, right? And what better way to repeatedly play a game than to get one with many vehicle options?
A game that takes its bike customization seriously is RIDE, a game already known for its realistic approach to motorcycles. Its in-depth customization system allows you to modify not just the motorbike's exterior appearance, but the interior as well. The game will enable you to make changes to transmission, exhaust, and even its air control unit. RIDE also lets you change your tire types, mirrors, and even stock handlers. The most impressive part? The game also enables you to customize how your rider appears in-game! Not a lot of games offer this kind of customization, and you should look for a game that lets you customize your experience.
Some games also have customization options specific for its particular gameplay, such as how Supercross The Game 2 allows you to customize your rider and your bike. However, unlike other bike racing games, Supercross The Game 2 focuses on customizing a motorcycle specifically for supercross. It means the bike models are different and, while bike customization options generally remain the same (such as changing the engine), some components can be modified, especially for supercross.
3] Assess if it has unique game modes for you to play and try out
Given bike racing games are a subgenre of the racing game genre, it's likely to have game modes racing games are familiar with. These include the standard Arcade Mode that allows players to race on matches without complicated formats and requirements. Other racing games have story modes in the form of Campaigns, and different unique modes such as Challenges or even Time Trials. Consider checking out these modes first in the video game store (if a trial period is available) before getting the game. After all, you'll most likely spend a lot of your time playing through these modes. Meaning, if you quickly get bored in any of these game modes, you might end up with a purchase that isn't worth the while.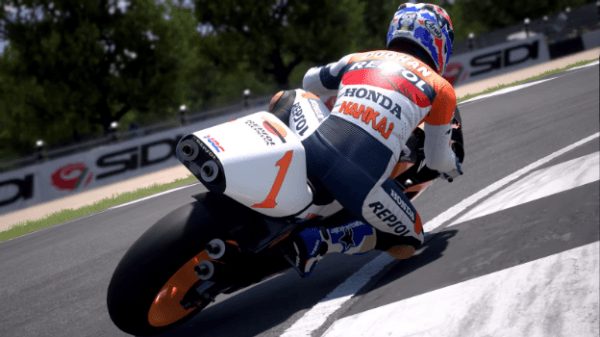 Trials Evolution is an excellent example of a game with a unique set of game modes. Whereas other bike racing games focus on the "racing" aspect of the genre, Trials Evolution focuses on obstacle navigation. Players can control their motorcycles from a physics standpoint, with the game requiring players to complete a series of obstacles against other players. Their focus on "conquering" barriers gives quite a lot of replayability for players to enjoy.
You can also look for games with vastly different mechanics and gimmicks as well. For instance, Road Redemption is a story, more action-packed motorcycle racing game. Instead of merely being a racer, Road Redemption adds elements of action gameplay to the mix, allowing players to equip weapons such as guns and baseball bats to eliminate the competition throughout the race. It adds another layer of complexity to game mechanics, but at the same time remains very fun to play for players.
4] See if it has an active multiplayer component
Another important consideration on your end, especially when looking for a fun bike racing game, is to check if its multiplayer component is any fun at all. It's one thing for a game to have a multiplayer aspect, but it's another for developers to focus on a bike racing game enough for it to be fun. See if there are players actively playing your game, or looking for matches online. Also see how it fares when you play on local multiplayer, and if you're playing online. How is lag when playing multiplayer? What options are there when it comes to choosing opponents, customizing your overall playing track, and other features that can make your multiplayer fun? If you feel like these options can make your multiplayer component fun enough, then this game is likely for you.
RIDE 3 features an easy-to-access multiplayer mode, which most motorcycle racing games generally have. Matches here are made via a lobby, where local games or even multiplayer games can be formed and joined. That's is the kind of straightforward and straightforward multiplayer mode you should look for in your bike racing game, as you'd want to spend the whole day playing with your friend and not the entire day trying to figure out why your friends can't connect with your particular server.
Other games have multiplayer modes with a ton of fun features, such as Rode Redemption, that lets you play with a couple of friends online. You can team up and make a "gang" in this crazy racer where you not only compete to finish matches but also eliminate other opponents along the way. It adds a whole new element of mechanics to the mix. And considering how AI cops even chase you and your opponents in the race, this game can be entertaining.
Bike Racing Games 101: What Qualities Should You Look For?
If there is anything the above points can tell us, it's that there are a ton of racing games for us to choose from. And there are a ton more differences in racing mechanics than we can expect. Sometimes, the many options you have for racing games can make the genre a bit overwhelming. However, it's perhaps in this complexity where racing games shine. With the above tips, you'll likely realize that racing games come in a wide variety of not just vehicle choices but also a lot of in-game mechanics. And most of the time, it's in these features that help make racing games unique even if they have similar rules. Remember, the most important thing to consider is that you'll have fun despite what the game offers.
Note: Images were taken from the following video
Guest Author Bio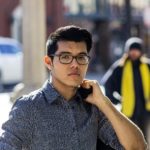 John Salazar
John Salazar is a certified techie-at-heart, but he shares a love for all things science and technology, health and wellness, and even a bit of music on the side. As a creative writer, John makes sure to write both informative and entertaining pieces. He loves writing, and he plays the guitar when he has free time.