Sharing on social media can get overwhelming. But don't use your images in their raw form, check out here five reasons you should crop a picture before sharing.
Over 50 billion photos have been shared to Instagram, and that number will only continue to grow as the app grows in popularity. So how do you get your pictures to stand out above the billions?
If you're looking to elevate your Instagram feed, you've come to the right place, and the first tip is to stop uploading your images in their raw form. When you crop a picture, you can completely change the effect it has on your audience in a really good way.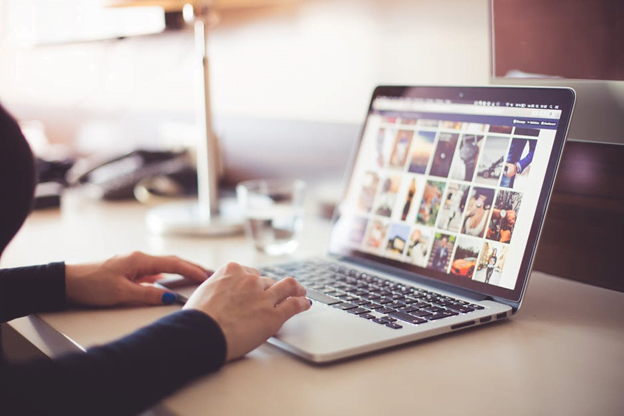 Read on to discover the five reasons why cropping photography is a good step to take before posting to social media.
Five Reasons You Should Crop a Picture for Social Media
Framing
Framing a photo can be done well when you take a picture, but really brought together when you crop it. Everything within a frame is up to you because it's your picture.
So, if there's something you don't want in your picture, you can crop it out! It's not hard either, especially when you can crop your images for free using apps and editing tools.
Focus
Then there's the topic of focus. Focus within your frame means what you want the center of your picture to be.
You can achieve finding the center of your picture by cropping it in different ways, and by removing distractions from the picture by cropping them out.
Fullness
Next up, we have fullness. Fullness is the overall composition of your photo.
For this, you think about the rule of thirds in photography, where you divide a picture into nine equal parts and analyze how they add to your overall photo. You can play with cropping the picture in order to change its composition and create the effect of fullness.
Feel
The way a picture feels when someone sees it can have everything to do with the way that it's cropped.
Cropping a photo and bringing something closer to attention or putting something further away can show your followers what you want them to be reacting to more. This can make the feels of your photos curated in a better way.
Fun
Finally, cropping your pictures is fun. You get the opportunity to exercise creativity and add dimension to your social media accounts.
This is not only good for your look and your followers but also a great brain exercise to stimulate those creative juices. Have fun with cropping in different ways, and explore all the different effects that they can make.
Crop A Picture, Change The Game
When you crop a picture, you have the ability to completely change your feed game. You'll be able to discover the magic of editing with the first step of cropping power.
So what are you waiting for? Take a look at some pics that could use a snip and get to cropping your photos.
If you liked this post, check out some of our others. Don't forget to come back again for more content.