Xbox One has native integration which allows you to record game plays and share it over video streaming sites like YouTube and Twitch.
When I used an Xbox 360, I was using an HD DVR to record game plays which worked over component and in a PC. Chances are that it might not work the exact way on Xbox One or if you are looking for an upgrade, here is a capture box,  HD60, that Elgato announced which can capture in 1080P at 60 FPS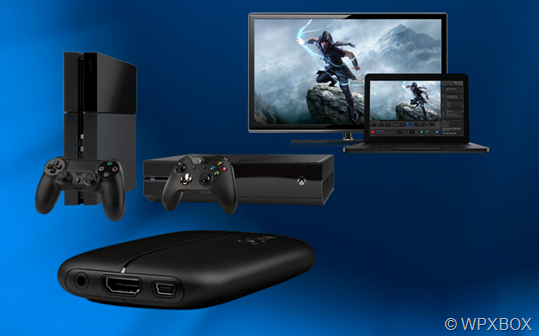 Priced at $179, this looks like amazing device because its far simple from the component based setup as it uses HDMI. Here is a video on how it works:
The device works on the same principle where the output from the Xbox One is fed into the HD60. Next two output from the HD 60 comes out. One of which gets into your TV while other gets into your PC.
A software on your PC picks up the stream and lets you do what you want. Here is the complete list of features:
Works on PC and MAC both.
Connect your webcam to record yourself in the video. Useful for explaining stuff or the gameplay.
Works with Xbox One, Xbox 360, PlayStation 4 and Wii-u
Supports Twitch and YouTube
Commentary feature.
Check Out Elgato HD60 | via WPC