We had previously covered one of the main problems facing the Windows Phone, the "Other" category in storage. The Other category takes up enormous storage space for reasons which Microsoft does not mention. We had also covered a trick on how to reclaim this storage. But now, it seems we won't need these solutions as a new app has been released for this purpose.
Shrink Storage is a new free app for Windows Phone 8, which allows you to clean up the other storage using a trick. It fills up the remaining storage and then cleans it up. So how does it work exactly?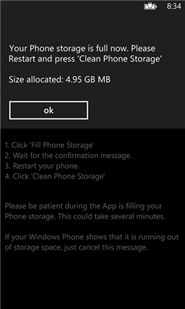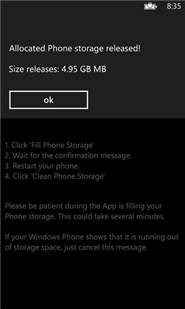 This App tries to reduce this storage with the following trick:
It fills your internal storage
Then you restart your phone
This will release some storage from the phone automatically
Now in the final step, remove filled storage manually using this App
Many users have mentioned that the app was able to release some amount of space. The result (gained free storage) will differ from phone to phone. There's no guarantee that Windows Phone will free some storage. Usually, it does when you use this App for the first time.
So for the time Microsoft releases a solution, this app should come in handy.