Good news for all Windows Phone users who either keep flashing or switching roms or have accidentally deleted SMS or you are switching to brand new Windows Phone and want to restore back. SMS Backup tool which came out recently and used to backup all your SMS to Skydrive or on your phone can now also restore all your SMS provided your phone is at least Dev / Chevron  unlocked starting from version 0.4.
I have used it restore a deleted SMS , one of the Omnia 7 users confirmed it works when you switch rom. The only place it will not work is because of the latest KK2 Update by Samsung which blocks the hack but if you have unlocked before you will not have issues.
How to use Restore Feature :
SMS Backup App
If you have come here directly, Go grab the SMS Backup App from here and read the tutorial from here
Go to Settings of SMS Backup and switch to Backup . Select Backup Store.vol and it will take all backup of your SMS.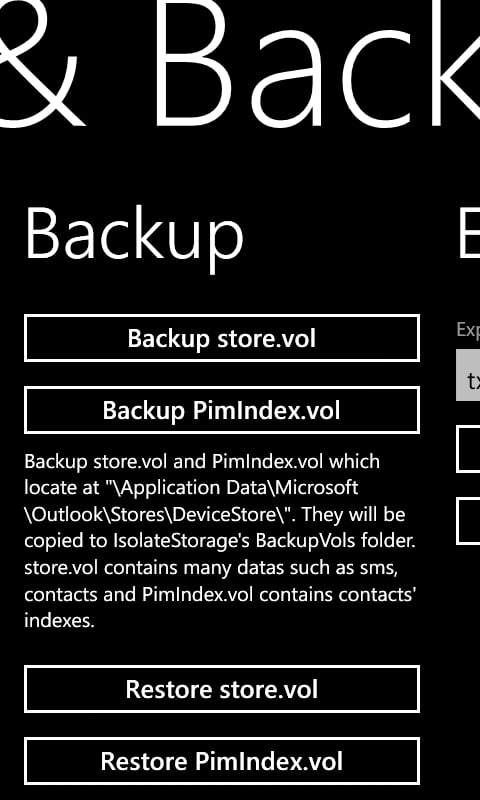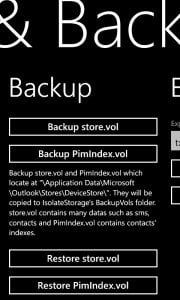 Exporting the SMS:
Download the Windows Phone Power Tool from here
Connect your phone, turn on Zune.
Now launch the Windows Phone Power Tool and connect to your phone
Switch to File Browser and look for an App with GUID as seen in the image below, Expand it
Navigate to BackupVols
Select store.vol and use the Get Button to export on your computer.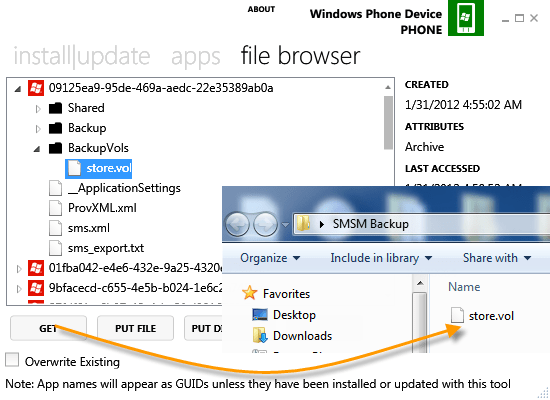 PS : Next step if you have switch rom make sure to install SMS backup again.
Importing SMS :
Run the Windows Phone Power Tool and navigate to the same App & Navigate to BackupVols
This time use the Put File Option which will prompt you to select a file. Point it to the system.vol file you backup earlier.
Restoring SMS :
Launch the App and go to Backup Restore Section.
Hit the restore button and if your files are placed correctly, it will restore and then ask you to restart your phone.
Once you do that, you should see all your SMS in place.
Video Demo