When it comes to feature phones, Nokia has many such phones and they fill out the gap of quality and durability which is mostly missed in the feature phone segment. We reviewed Nokia 108 few days ago and now we have Nokia 107 , which we unboxed just before the festivals. I had been using this phone as a second phone along with Lumia 1020 and here is my experience:
Video Review:
Keypad
Nokia 107 is a feature type phone which comes with all functionalities which a phone needs. Make a call, SMS, Themes, Notifications and the best part is that it comes in color screen.
Before I really talk about its design and build, what really will attract the users will be its keypad. It's a single layer keypad i.e. no individual buttons for keypad like 108 and it closely matches with Nokia 105 but improved. This is an alphanumeric keypad, which is easy to press, respond quickly and fast to type in.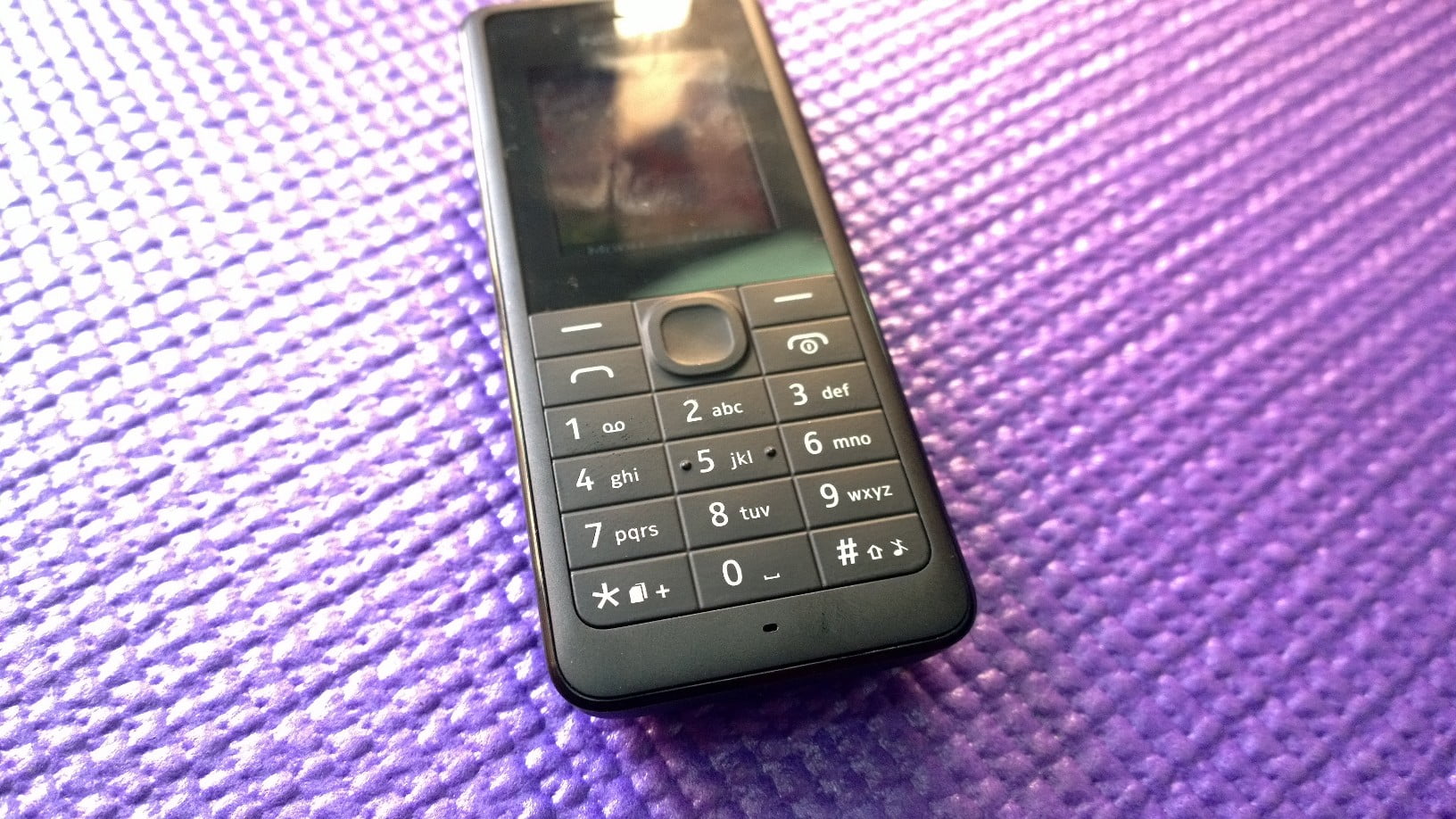 Those who are unsure about the durability, there was no tear and wear after using it for last 15 days, unlike Nokia 105 where the keyboard peeled off in 10 days straight. Also the keypad makes sure that no dust gets inside the phone.
Design, Build & Display

Though the design of 107 is exactly same as Nokia 108, the keyboard changes the looks by giving it a uniform design view which many of you guys would love.
The black version of 107 is completely matte on all the sides and houses a 1.8 inch LCD Transmissive screen which simply means you have an excellent indoor reading but when outdoor, you should use it in shade.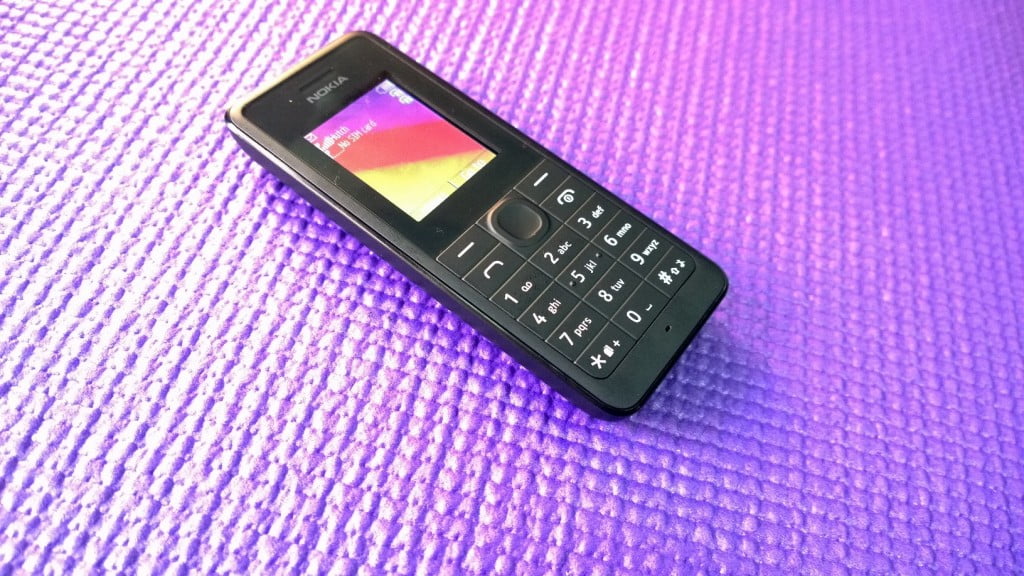 The phone display is RGB stripe which makes text, pictures look a lot crisper when compared to Nokia 108. Though you won't notice the difference much until you start using the phones together.
When it comes to build, Nokia has managed to deliver a quality phone at lower price. When compared to many other phones, at same price range, from different manufacturers, 107 looks better and is much durable.
Of-course that doesn't make it steel.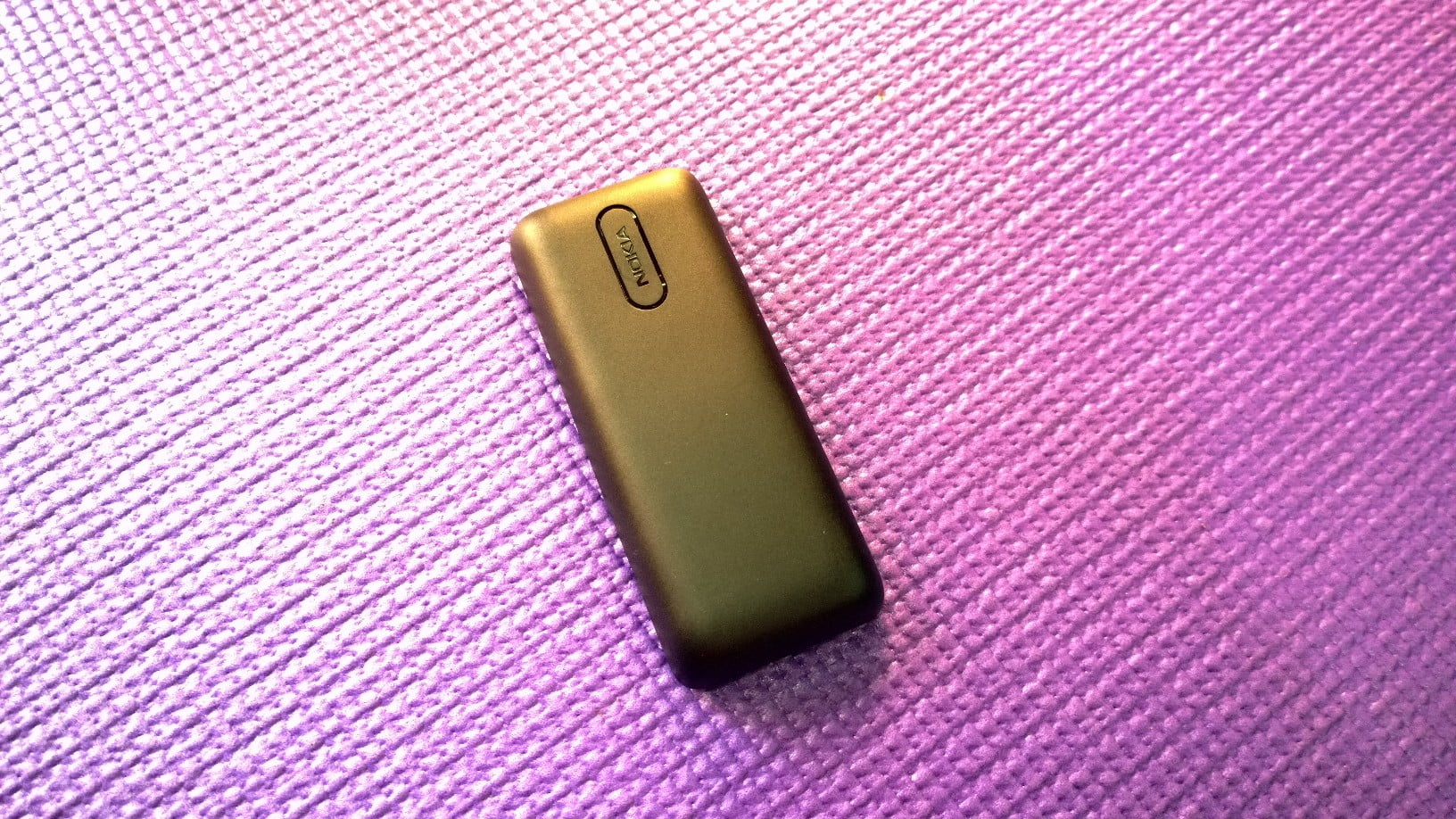 Battery Life:
The phone managed to live for 6 days when I used as my second phone but when used for lot of calls like 2 to 3 hours a day, it lasted for 3 days which is similar to the battery life of Nokia 108.  The phone houses a 1020 mAh battery pack.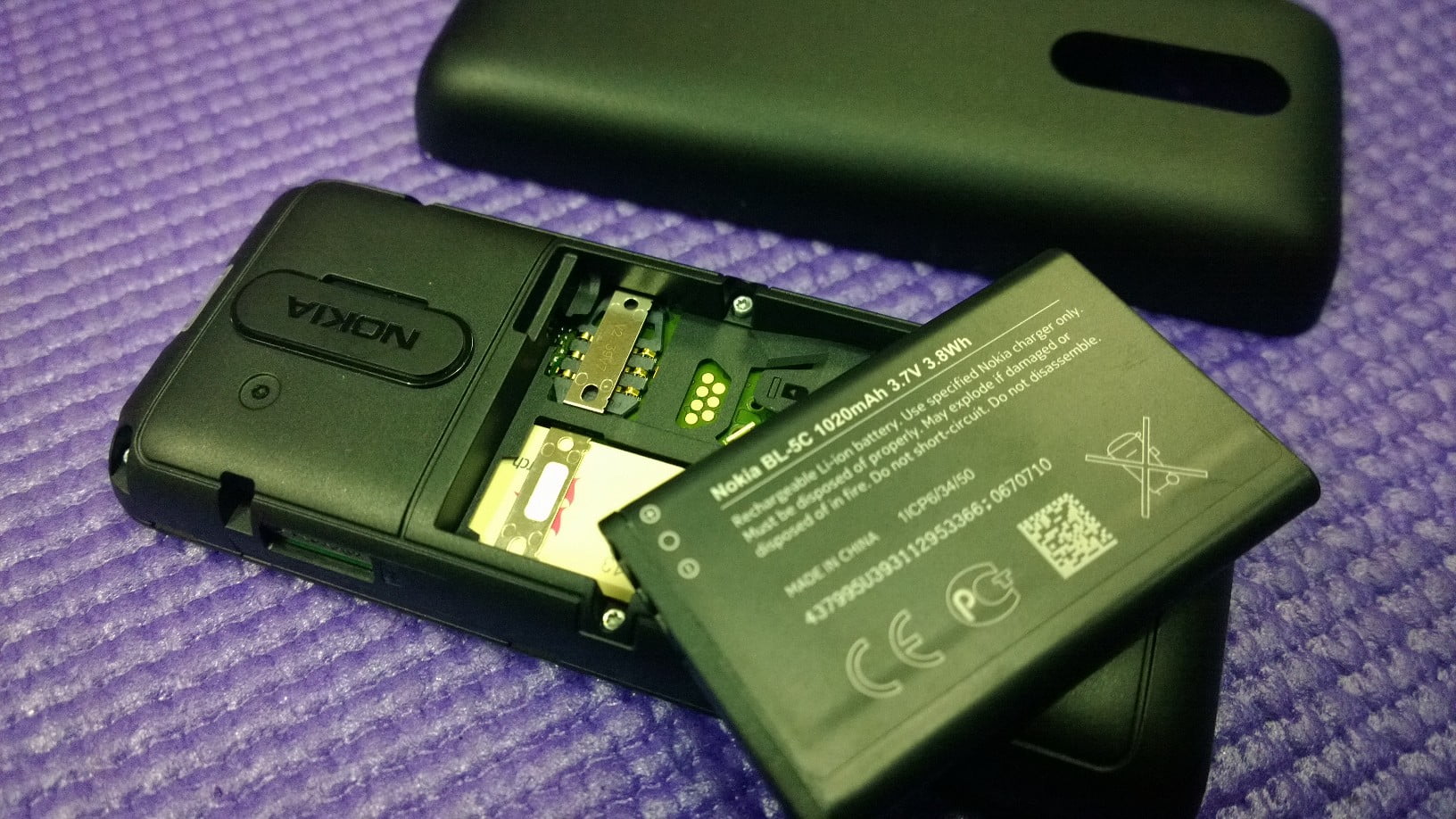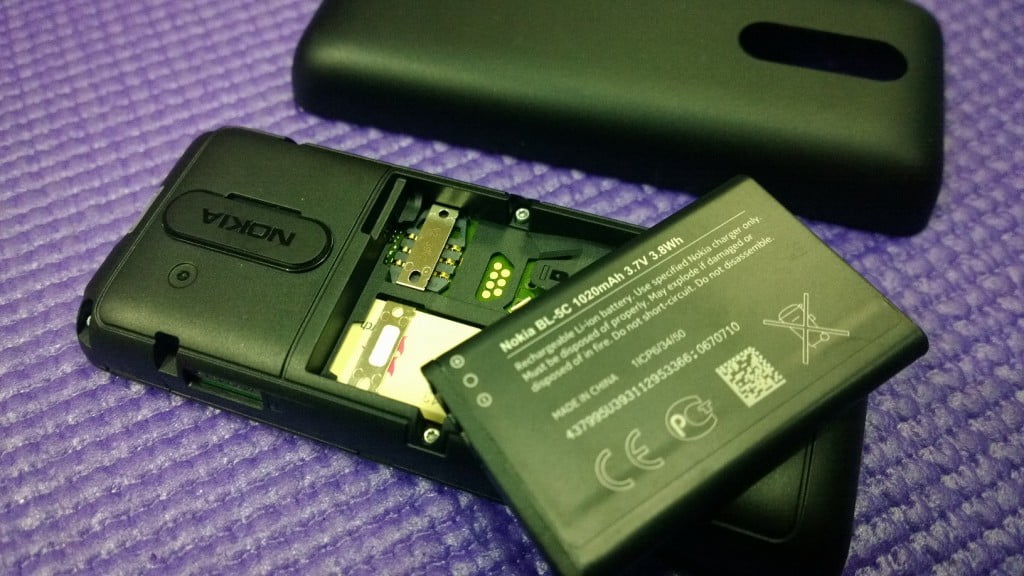 Connectivity:
Nokia 107 is a drastic failure here because it's only a bit cheaper compared to Nokia 108 and has Bluetooth Missing. Yup, you read that right. There is no way to share files which Nokia 108 does using Bluetooth Slam. So if you are looking for file sharing feature, Nokia 107 should not be your choice.
This also means that contacts can only be transferred via SIM to Phone Copy Feature. Since the phone does support multiple phone book, you may use it to categorize your transfers.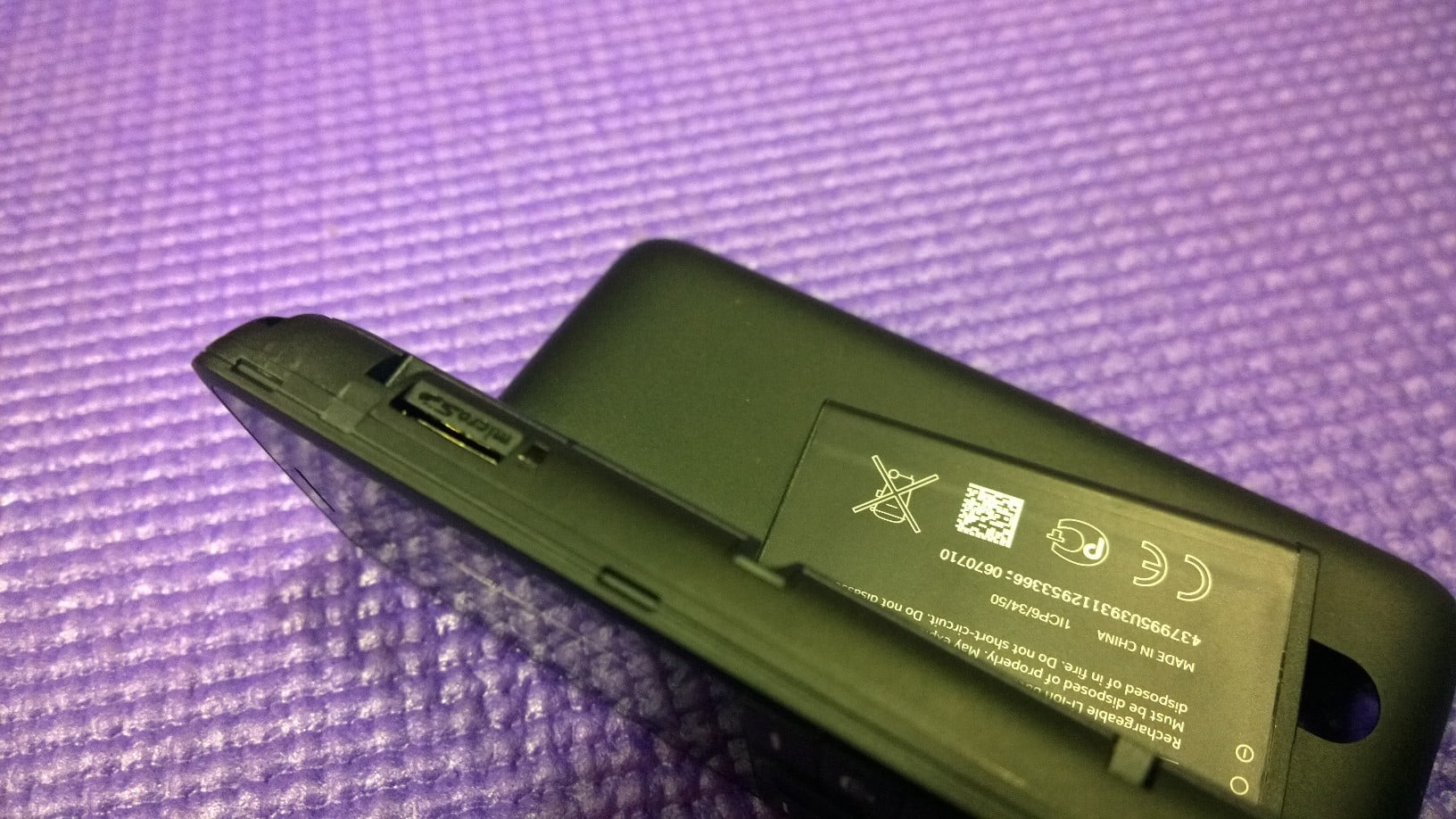 However, Nokia 107 does support SD card upto 16GB using which you can transfer files from any other phone or using a SD card reader. If this would not have been there, I am sure many of you would have rejected this straight away, specially in India where people love to have music, videos etc on their phone all the time.
SIM & SD Card
Nokia 107 is a dual SIM phone which used the macro SIM instead of micro SIM used in Nokia 208. I love this fact because micro-SIM availability is pretty low in India and when people switch between feature phone, most of them have the bigger SIM.
Like I said above the phone support SD card upto 16GB compared to Nokia 108 which supports 32GB. I always suggest to get your SD card tested on the phone when you buy it from the store. I have heard many of you complaining that some SD card never work.
Torch :
Glad that Nokia left the torch even thought bluetooth was taken off along with the camera. That makes the phone a bit more useful when you start missing lights around you or need to find something under your bed.
Phone Software:
The phone runs S30 which has everything to fullfill the need of any user who just wants to use it as phone. The home screen displays signal strength of both the SIM with message notification on top left and battery life on top right. Right below of these things, you have the clock.
There are two menu buttons along with 4 direction keypad. Using the two buttons you can call to action menu which is on left of the screen and Go to which is on right. These can be customized.
You have Call List, Multiple Phone Book, Message or Text center, Settings, Music Player, Games, Clock, Nokia Life and Extras. When it comes to games you have two more games compared to Nokia 108–Cricket Cup and Coloud Bridge–Snake is common between them.
Under Settings, you have Dual Sim Settings, Tone, Display, Profiles, Time,  Call, Phone, Cost, Enhancement, Security and Factory settings.
Voice Call Quality:
Surprisingly Nokia 107 has an excellent voice quality compared to Nokia 108 and I had no issues for numbers of call I had received and made using this. This is definitely a great news for those who were disappointed in our 108 review.
Music / Speaker  Quality:
Nokia 107 has a basic music player installed in the phone which instantly picks-up music from the SD card. The speakers are right on the rear side with a bit of opening where Nokia Logo is placed.
You also have FM Radio which worked fine and was loud and clear. You have controls to increase, decrease volume, change stations and tune it up. You will be able to save station with a custom name, tune it and delete if you don't need it. There is no way to record FM Radio though.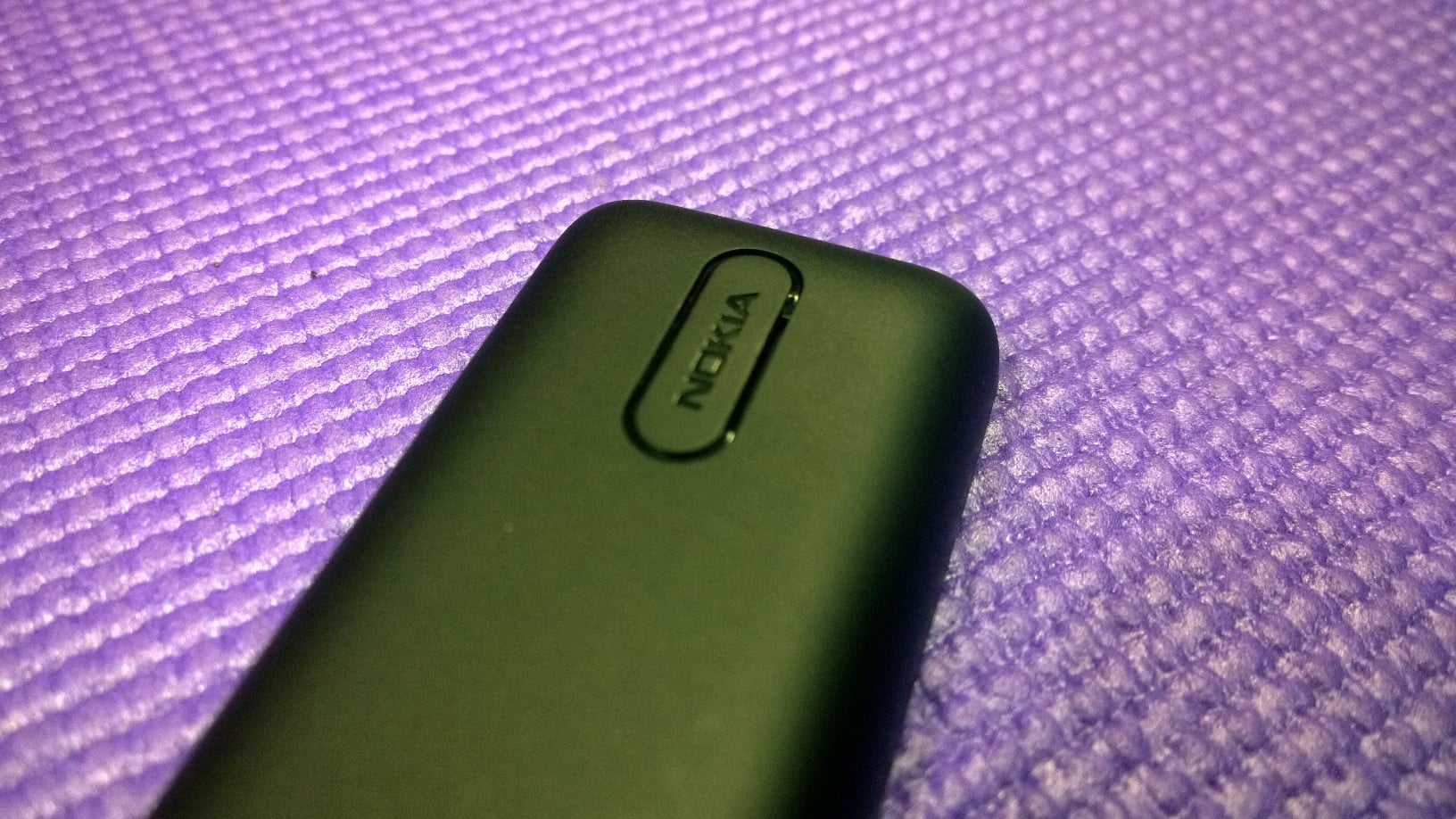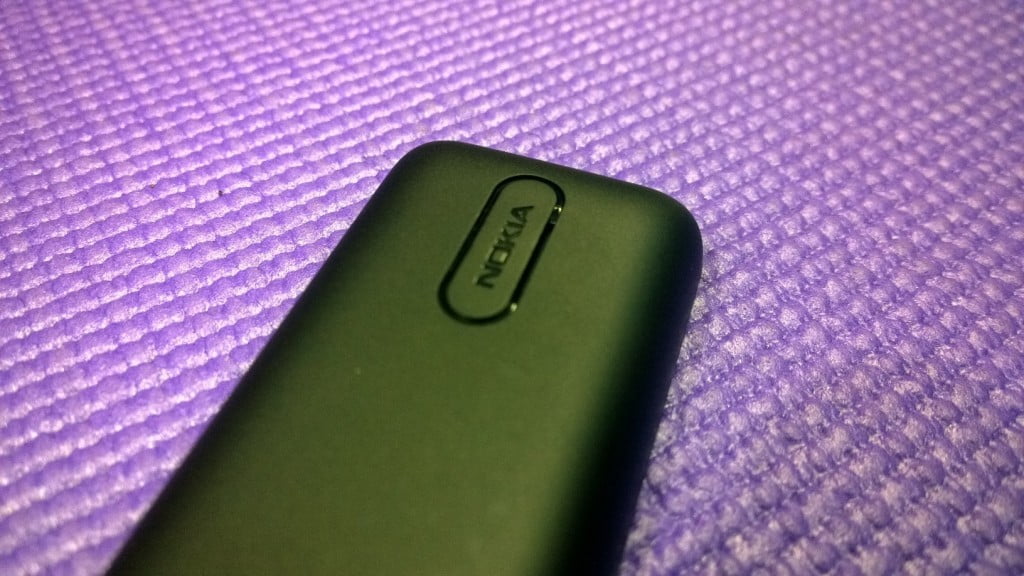 Value for Money:
Keeping in mind that the phone lasts pretty long and build quality along with keypad is pretty decent, the phone is definitely worth it's value. You can not only use this phone in emergencies but also for listening to music and radio. The only drawback is the missing Bluetooth but I will give it a go as it does support SD card which will take care for most of your data.
Where to Buy?
The phone is available on Flipkart for Rs 1619. You may also choose to buy from your local Nokia Store.
[wp-review]