Nokia Asha 503 is the first 3G phone which many Asha series lovers waited for as 3G becomes cheaper and stable in India. Keeping in mind that the Asha platform was rebuilt around social networking, picture sharing, and quality hardware for the price it comes at, the phone is built well. Not only you can use a high-speed 3G network but also can capture quality pictures with the 5 MP camera using Flash, and you can share it to the internet faster.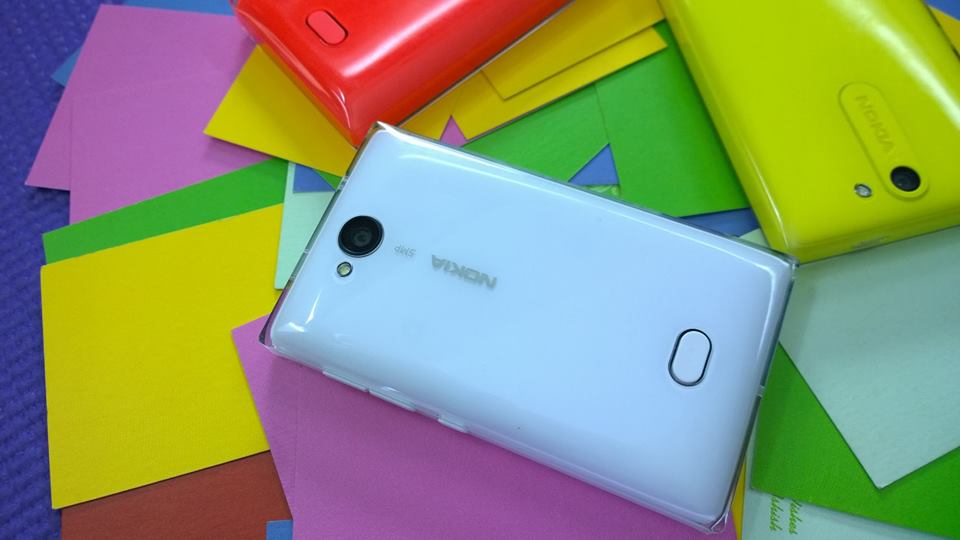 In this review, I will try to keep my discussion around 503 but expect comparisons with Asha 502 and Asha 502. I will have a dedicated post on 502 vs. 503 in the coming weeks.
Video Review:
Review Nokia Asha 503
Hardware & Design (9.5/10)
Design:
Asha 503 houses a double shot rear case which houses the phone ultimately which in turn gives users an immersive experience. All the time I had used the phone, I never felt that the phone had a rear case. The double shot looks pretty and scratch resistant compared to both Asha 502 and 500. The phone houses a 3-inch display with volume and power buttons on the right, speakers, camera and flash on the rear. The width, thickness, and size of the phone are perfect for any hand like all the other Asha series.
Display:
This phone is first to come with Corning® Gorilla® Glass which means you get the quality screen, fewer scratches, and better touch performance. The screen is LCD  which is 320 x 240 in resolution. While the phone does a decent job when it comes to bright light, don't expect much in direct sunlight. It is similar to Asha 502, and in this context, Asha 500 does an excellent job. The colors look pretty and natural. The screen attracts fingerprints and dust which means you will end up cleaning a couple of times every day.
Touch:
It's satisfactory and on similar levels of Asha 502 except that Asha 503 doesn't have the exact curved edges which you have seen on Asha 502. It's somewhere between Asha 500 and 502.
Battery Life (9/10)
The 1200 mAh battery packed in Asha 503 lasts for two days tops and its mostly because of 3G as the Asha 502 and 500 lasted around three days. Even then, two days of battery is perfect compared to the standards I have seen in the smartphones and touch phones.
When used completely on music over a mix of headphones and on speakers, the battery last for 10 hours. It again is excellent and if you travel a lot, you can just hear on your radio and expect it to live even after your trip is complete.
Performance (9/10)
Both from the perspective of OS and the hardware, the phone performed decently. It supports most of the apps which people use e.g., WhatsApp, Twitter, Facebook, Image Sharing, Nokia Music and they run pretty smoothly.
Asha 500 and 502 both used to run on 2G network, Asha 503 on 3G make sure that any web apps or apps which rely on the internet will work much faster because of the speed. Twitter, the Facebook experience turned out to be speedy while WhatsApp was super smooth when I shared voice and images.
Asha 1.1. Features of OS ( 7/10)
While the Asha platform has improved over its previous version,  there are few features which are still missing. One of them is copy paste which the app doesn't support explicitly. Other than you have in-built social networking, update the status on Twitter and Facebook, An excellent camera app and fast lane to access everything in one place. Below is an overview of the platform:
Camera (8.5/10)
The phone houses a 5 MP fixed focus camera along with an LED flash which fires up three times when it gets into the action. While its the same camera which is available with Asha 502, the housing looks better for some reason and its ultimately merged into the rear case.  That said, Asha 503 has only 3X zoom while 502 has 4X. It doesn't matter because it will only result in poor quality of the picture.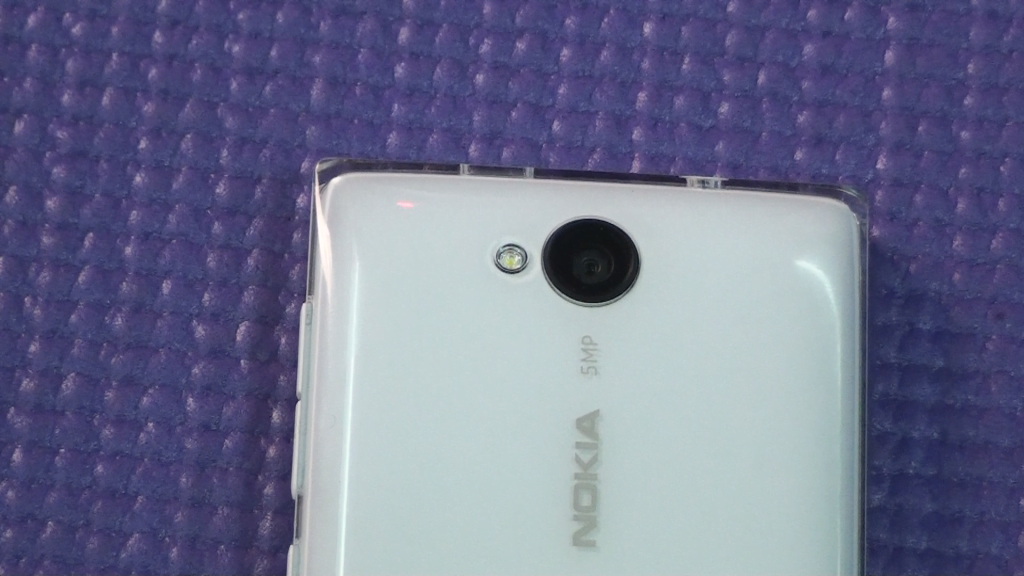 You can quickly access the camera while on the lock screen by swiping it up and then if you need to change the settings, you can long press to get quick access to flash, timer, white balance, effect. You can swipe to change from picture mode to video or swipe right to quickly access recently shot picture. All the pictures are stored in the gallery which also comes with the basic editing tool.
Below are some sample pictures:
Looking at the picture, there is one obvious drawback. The flash is way to strong for close up picks. If you are doing that, turn off the flash as there is no control on how many times the flash should brighten up the subject. However, when shot on a subject which is at a distance, it should be fine.
Music + Nokia Music (9/10)
Asha 503 speakers will leave you impressed both for its loudness and clarity when you play songs downloaded from Nokia Music. It has the same speaker as Asha 500 and much better than Asha 502. The music can be stored in the SD card that comes along with the package. Nokia music lets you download all the songs on your phone instantly, and it will be super smooth with 3G experience.
Gaming (6/10)
My view and experience of gaming remain the same on Asha 503 but its faster and it's not because of the hardware but for its 3G Support. Most of the games on the Asha platform we web-based and built using Java. So again, don't expect much.
Value for Money (9/10)
You get what you pay for. At Rs 6500 or less, you get 3G support, 4GB SD card, Better speakers, Gorilla Glass, fewer scratches on the rear case, 5MP with Flash and long battery life.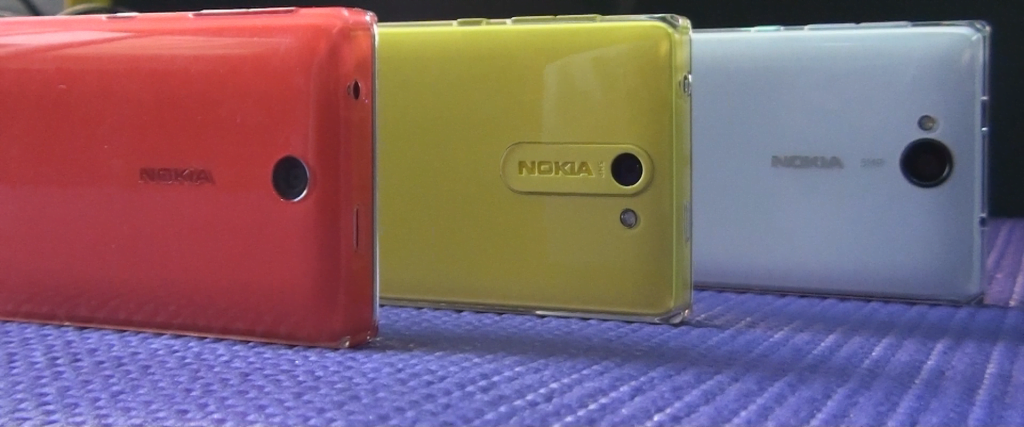 However, at this price, it has a stiff competition out there even though Asha 503 would more stable, durable and so on but they do come with Android advantages and screen size. Consumers tend to choose bigger screen at a lower price, and the battle for Asha is still fierce.
Conclusion:
Now the real question is which Asha you should buy. I would say that if you are tight budget and looking for a phone with long battery life and music playback, pickup Asha 500. If you can spend, Asha 503 comes with all good features which include 3G, Gorilla glass, brilliant speakers, Nokia music and so on. While Asha 502 is really for users who are giving it the first try and expect to want decent performance, take Asha series to a spin.
[wp-review]