Seems funny but yes its true that a simple registry hack  on your Windows Phone can get the you the latest update which is still being rolled out and we are hearing stories from here and there about it. So Mobility Digest Reports that for Samsung Focus unlocked, it is possible to get the update 7740 and then to 8107  if you can change the mobile operator.
As always make sure you did backup your phone and doing it at your own risk, We will not hold any responsibility if you brick your phone.
Make sure your Phone is Dev unlocked or Chevron Unlocked or use the Windows Break Tool.
Once done that, install the WP7 Root Tools of Heathcliff which will give you access to Windows Phone Registry.
Navigate to Local Machine \System\Platform\DeviceTargetingInfo\MobileOperator and change it to ROG-CA which is for Canadian Carrier Roggers
Once done that either your phone will ping you that a new update is available or you will get to see when you connect your phone via Zune and check the update.
It will take the backup of your Windows Phone so don't worry about your phone getting bricked. It is possible that it may get stuck in between but it will work.
Next when your phone restarts, go back to WP7 Root Tool and update Mobile Operator value back to ATT-US.
Update : I finally tried using the Disconnect Internet or Pull the cable hack when checking for next update and it worked. Zune displayed that next update is availble which wa s numbered as 8107. I did not update because this update brings in some driver updates which I am not sure if it differs for AT&T, once confirmed I will update here.
Screenshot Below: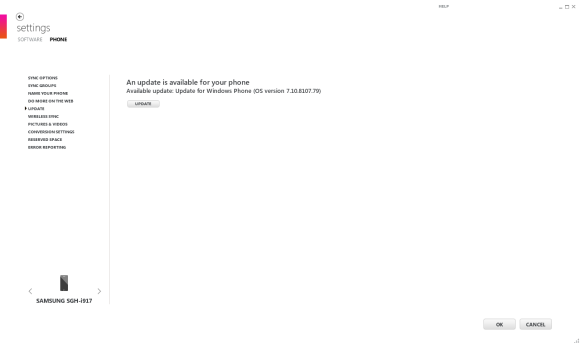 Ignore the paragraph below :
We followed the steps above and we did receive the update for 7740 but I don't see any sign of 8107 update yet. We will keep an eye if any update pings in and will update with the video. We have the video till 7740 just holding it back to see if we get pinged on 8107 version.  Below is what we see on my phone.