Even though most of the contacts and SMS backup have gone to the cloud, a local backup feature always rocks, specially when you don't have an internet around. While Windows Phone does have an impressive way to backup and then restore the option to locally backup your contacts, SMS and MMS still hasn't been implemented.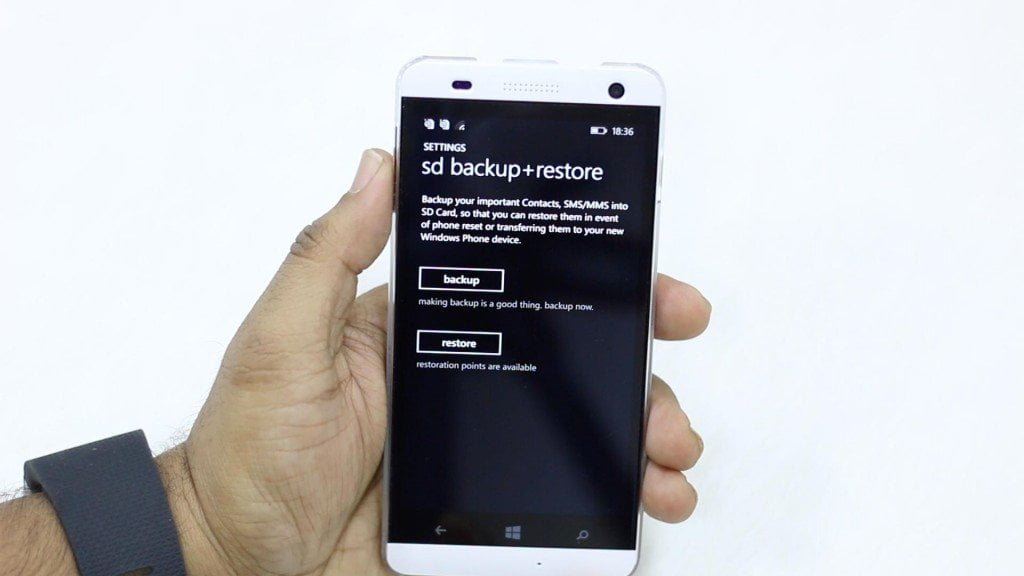 Xollo has solves this problem in the recently announced WIN Q1000, and is available as part of settings.  They call it SD Backup + Restore which can take full backup to and then restore from SD Card when needed. What I really liked about is that it creates backup based on date which lets you create multiple backup and replace the one you need. Here is demo of the feature:
While I have not shown, in the video,  after you select restore, it puts back all SMS and Contacts back into the people hub and works flawlessly. However, make sure your screen doesn't lockout being idle as it takes a bit both during backup and restore. You can see in the image below that you can choose to import All or any of them.
Updated:
I connected the phone to my Windows Laptop to figure out how Xolo is implementing this feature. This feature creates a folder at root level of SD card named as "backup + restore". Under this you will have three folders, depending on your backup selection, ContactsBackup, smsBackup and mmsBackup.
The contact backup is in vCard or VCF file
The SMS backup is in .MSG format.
Not sure of MMS as I did not had any.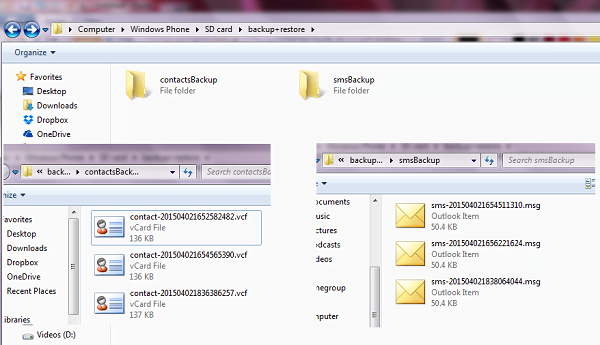 While I am not 100% sure, but I haven't found this feature on any other Windows Phone, not even the Non Lumias, and pretty sure its XOLO who have this done.