Many a times you aren't very happy with a digital purchases, or may be its your kid who bought the app. Either case, to get a refund you always needed to connect with Customer Care to get your refund. Looks like this is going to change at least for Xbox. In an insiders update. I am pretty sure this will cater to all Windows 10 devices.
This is how you can ask for a refund
Visit account.microsoft.com and sign-in with the same Microsoft account you have on your Xbox.
Select Payment & Billing > Order History
This will list down all your purchases.
Look for the app for which you want a refund, and then request a refund.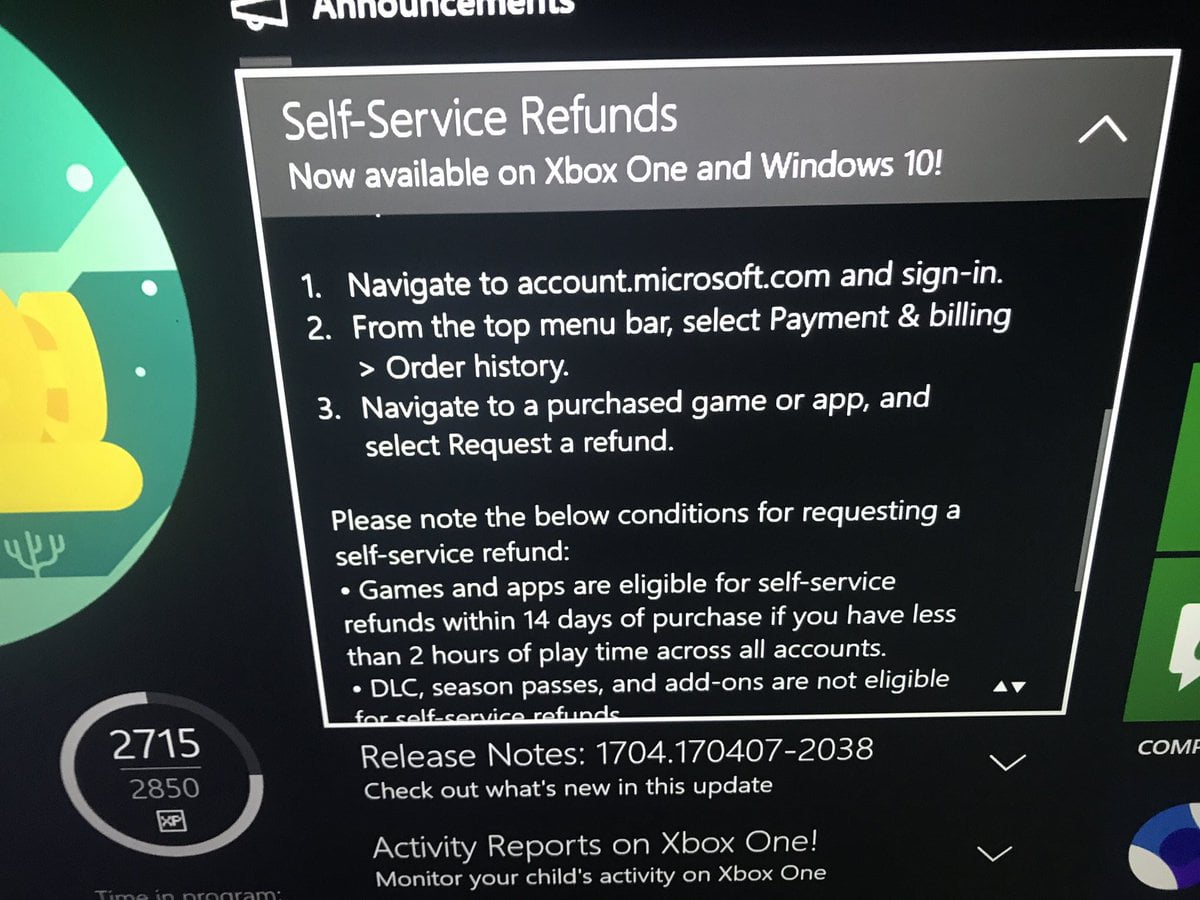 Microsoft has also laid down some rules to make sure the refund is not misused. 
You can only get refund for games which are purchased within 2 hrs of usage of the app and within 2 weeks of purchase. The 2 hours of usage is total of  all accounts on that device
There is no refund for DLC, and season passes
You have to download, and use the app once before requesting for a refund,
You can start a refund only after 24 hours.
Certain Windows 10 apps may not be eligible for self-service refunds.
Microsoft reserves the right to block access for users who abuse self-service refunds.
It is possible that not all apps will be available for refund through this process. It is best to get in touch of customer service for that.