When it comes to setting alarm sound, everybody has their own style. Some would want a hard ringing bell to wake them, while others would love to have soothing music to get them up. Windows 10 Mobile has finally made it possible to set the alarm tone straight forward, and the way it should have been right from day one.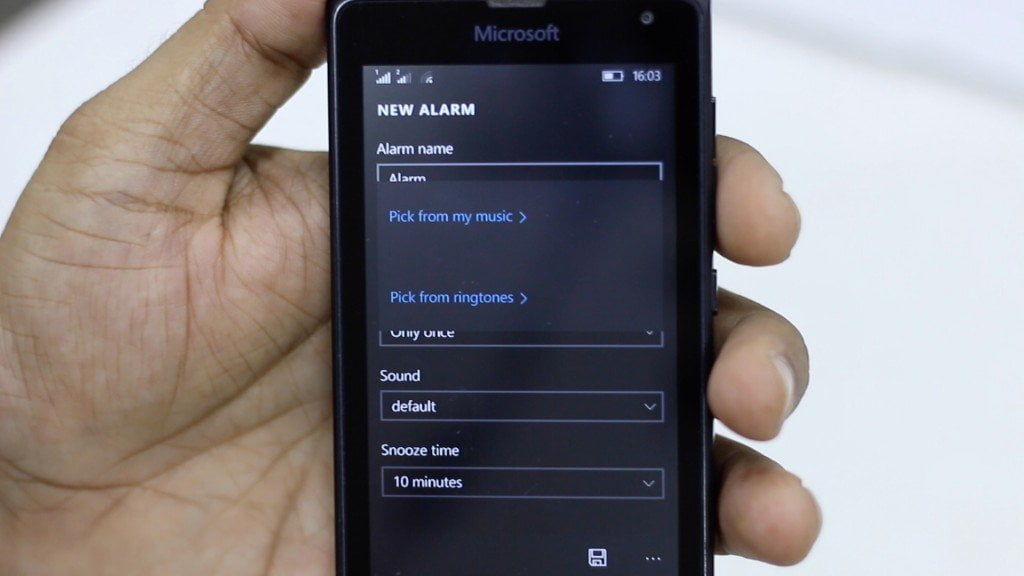 What I really like about this feature is the option to use a music file which is on your OneDrive account. Many of OneDrive users now use Groove to stream music from OneDrive, and this just compliments it. Here is how you do it:
Swipe Left on your Start Screen to open app list. Select Alarms & Clock.
Select an existing alarm or create a new one.
Tap the dropdown under Sound. You will have two options here. Pick from my music or Pick from Tone.
Select Pick from My Music and you can access This Device, microSD or OneDrive.
Select a music file and you are all set. When you select an audio from OneDrive, it will first download the file and then set it as tone.
There is one drawback though. You don't have any option to trim or select part of the music you would want to set as alarm tone. For that you can use an app like AudioCutter which lets you save part of the audio, and then you can use it as Alarm Sound.
What do you think of this new feature? Do you like the way it is? If you think this can even get better share it with us in the comments section.