SHAREit is one of the best apps in the Windows Store, making File transfer between Mobiles & PC a real quick job. The App can easily share & transfer files over WiFi. It can connect with Windows 10 PC using the popular direct ConnectPC features available for other platforms. The app, in fact, had two major updates. First fixed its UI for Windows 10 Mobile, and second, it introduced the Connect PC feature along with it a Desktop version, aka Universal Version.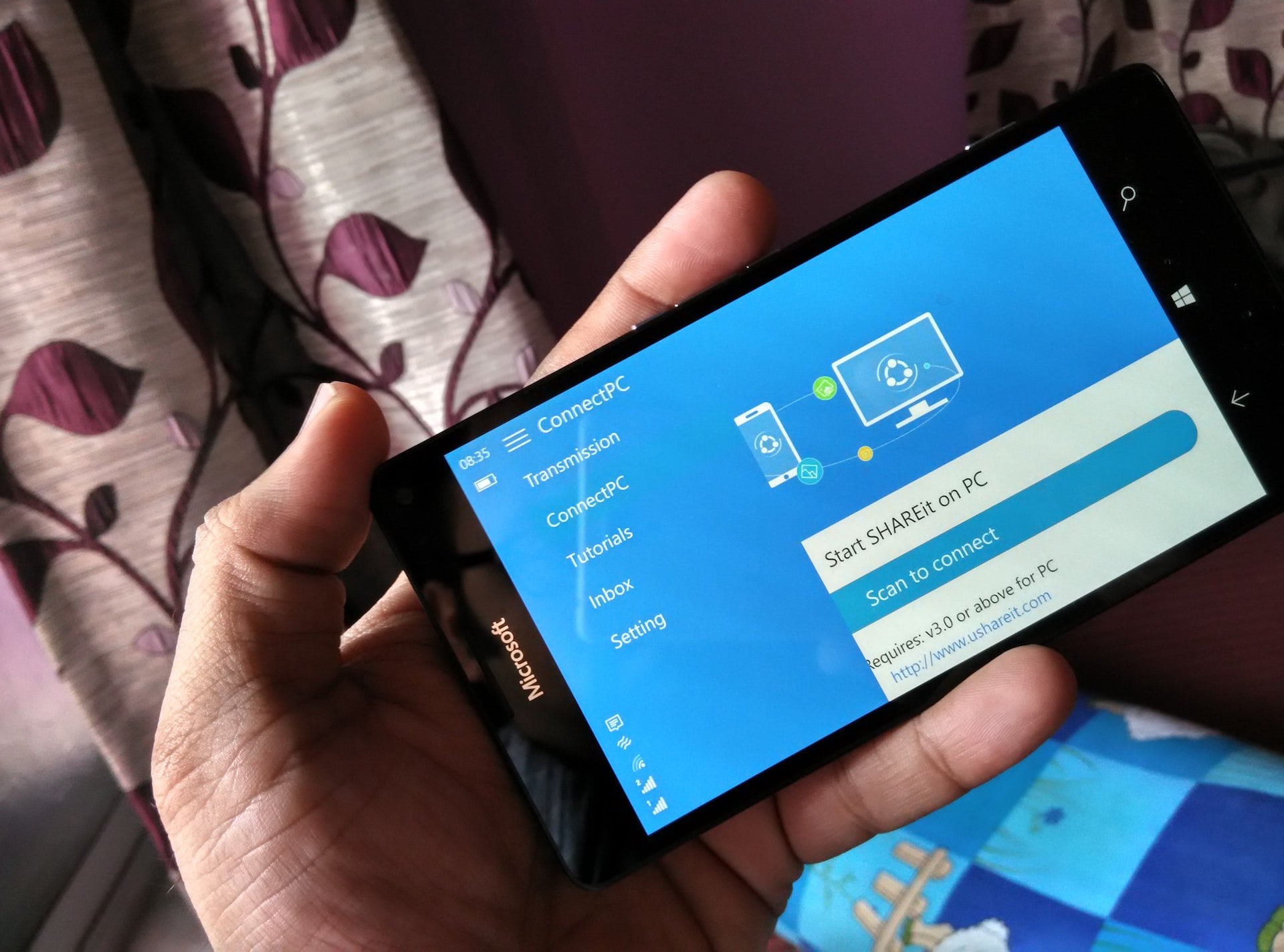 How to use SHAREit ConnectPC Feature in Windows 10
Install the App on the Desktop, and Start it. Make sure to download by following the link below. This one is different from what you get on their website, which is basically a WIN32 Version, and this one is a Universal Version.
Launch the Phone App and Tap on the Hamburger menu. (Supports Portrait Mode as well).
Select Connect PC > Scan to Connect
This will launch the camera app, and then you can scan the QR code on the Desktop app to make a connection.
Once this is done, you can quickly transfer files between devices or even view Desktop & Mobile's files. Only those files which are available for sharing will become visible. If you want to make some files shared, make sure to right-click on that folder and stable sharing over the network.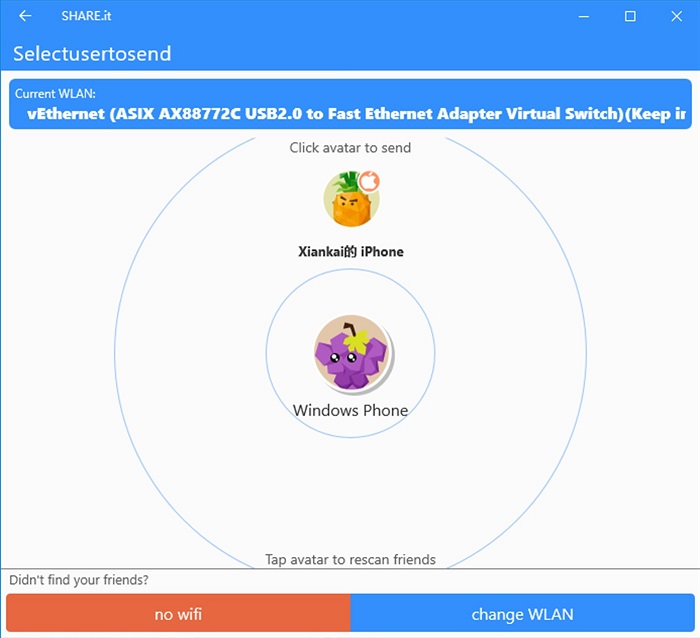 Also, make sure to add a unique name to your device when setting up ShareIt. This makes sure that you can identify your device easily when you are transferring files to multiple devices.
The app is definitely handy for those who do a lot of file sharing between Mobile and PC. Many a time, I have to share screenshots from my Phone to My PC to make posts like this one, and this is where it helps. The transfer is instant, and I don't need to depend on OneDrive or Email to get my files across.