When Microsoft announced Surface Pen, I was a bit skeptic of how natural it would be compared to traditional pens and pencils we have grown up with. After using it on the Surface Pro 4 launch in Bangalore, I can say that it feels as natural as writing on a paper with a pen. It doesn't feel at all that you're writing on a digital device. It features an eraser too, just like a regular pencil. And the best part? You can rest your hands on the screen while using the pen! In this post, we will share how you can customize Surface Pen.

How to Pair Surface Pen
Go to Start  > Settings  > Devices  > Add Bluetooth or other device  > Bluetooth .
Press and hold the top button of your pen for 5-7 seconds until the LED flashes white to turn on Bluetooth pairing mode.
Select your pen to pair it to your Surface.
How to Use and Customize the Surface Pen
1]  Use top button shortcuts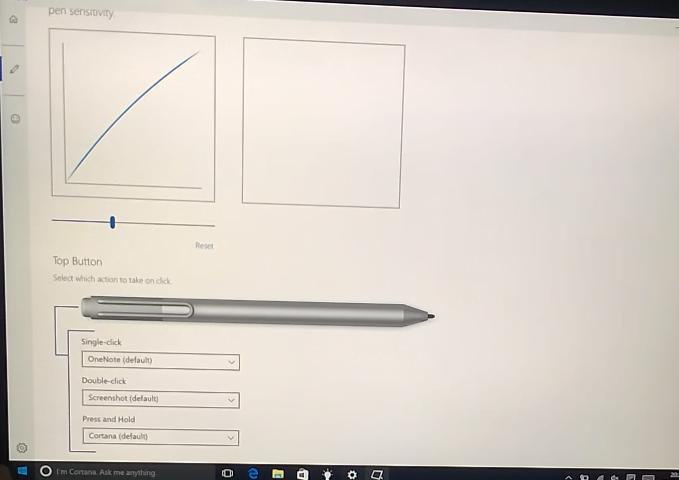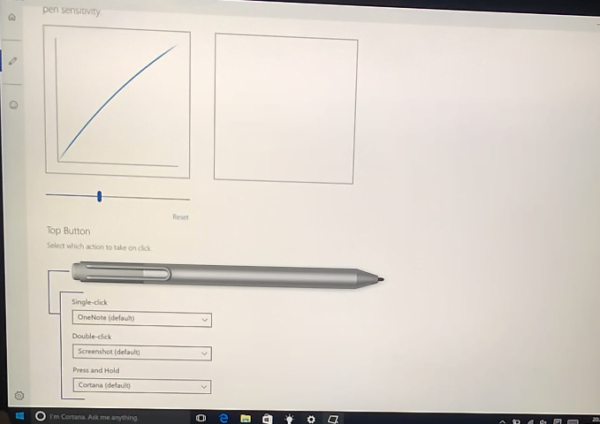 The large button press can launch your favorite application. Useful when you want to note down anything in the app you often use quickly. You can open Microsoft Whiteboard, Snip and Sketch and Stick Notes depending on how you press the button.
| | |
| --- | --- |
| If you want to | Do this with your pen |
| Open Microsoft Whiteboard | Click the top button once. |
| Open Snip & Sketch | Double-click the top button. |
| Open Sticky Notes | Press and hold the top button. |
Single-click: Under Single click, One Note will be the default app but can always be changed. Click on the Single click box and choose whether you want to launch a Store app or Desktop app.
Say, you have clicked on Store app, now a sub-menu will pop up with all the Store apps installed in your Surface. Just click on the app, and the next time you Single click the Eraser button on your Surface Pen, that particular app will be launched instead of One Note. The Same goes for the Desktop App.
Note: Double-Click and Tap and hold buttons can also be customized same as Single Click
You can change these settings by going to Start  > Settings  > Devices  > Pen & Windows Ink.
2] Change Pen Sensitivity
You can also set the Pen sensitivity according to your ease. And all this could be done from the Surface app, which comes pre-installed with your Surface. To customize the functions of the Pen, fire the Surface app> Click on the Pen icon.
3]  Change Pen Tip Kit
The Surface Pen also comes with four new tips, just like your standard pencil. Choose a pen tip with the right feel for you. Stay with the medium tip with the familiarity of a #2 pencil, or swap it with a low friction tip similar to a fine point pen. Choose your tip, depending on your mood.
Surface Pen doesnt offer a lot of customization, but I believe these are enough, keeping in mind its only a pen.