With Windows 8.1, Microsoft had made an option to sync your settings across multiple devices using the same Microsoft ID. This means if you have multiple PCs at home or office and using the same ID for login, then the settings can be synced across the PC. This includes personalization options as well.
Windows 10, Microsoft is offering this feature to Windows 10 Mobile as well. So if you have multiple Windows 10 Mobile, you can sync settings across devices so that you get the same experience on all devices.
When sync is turned on, Windows keeps track of the settings that you care about and sets them for you on all your Windows 10 devices.
You can choose to sync things such as web browser settings, passwords and colour themes.
Here is how to enable Sync on Windows 10 Mobile. Open Windows 10 Settings, navigate to Accounts-> Sync your settings.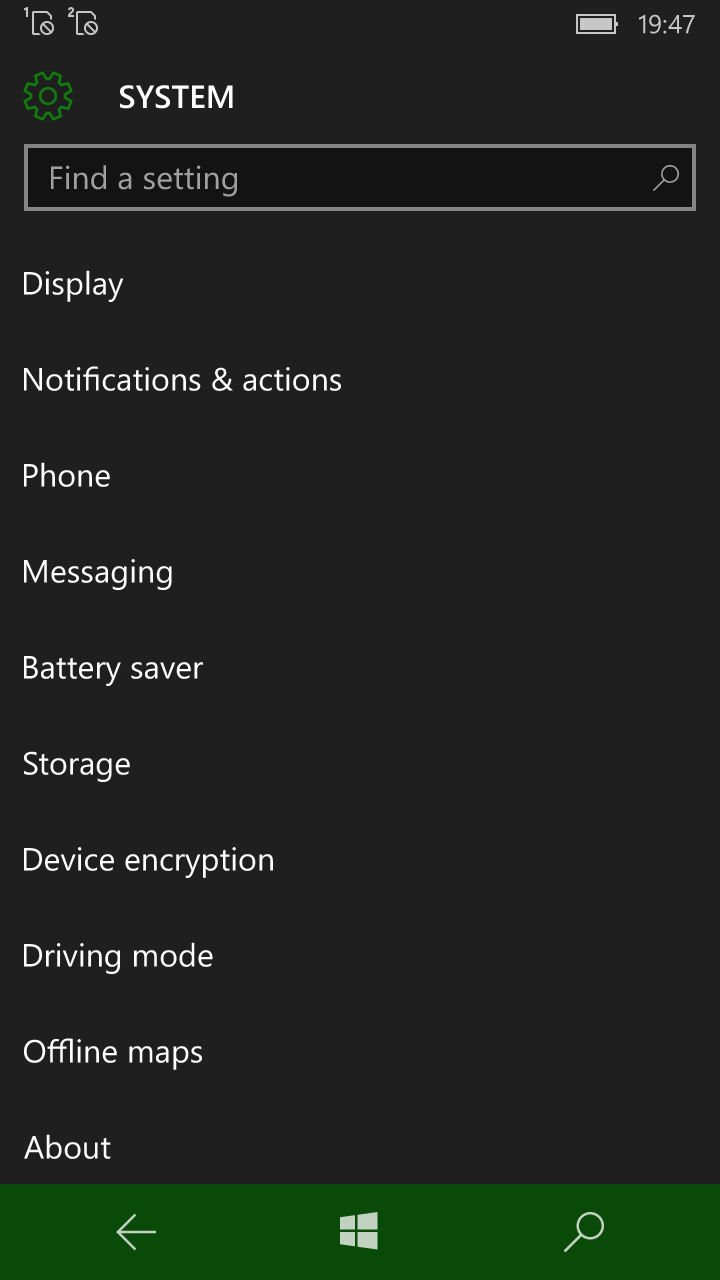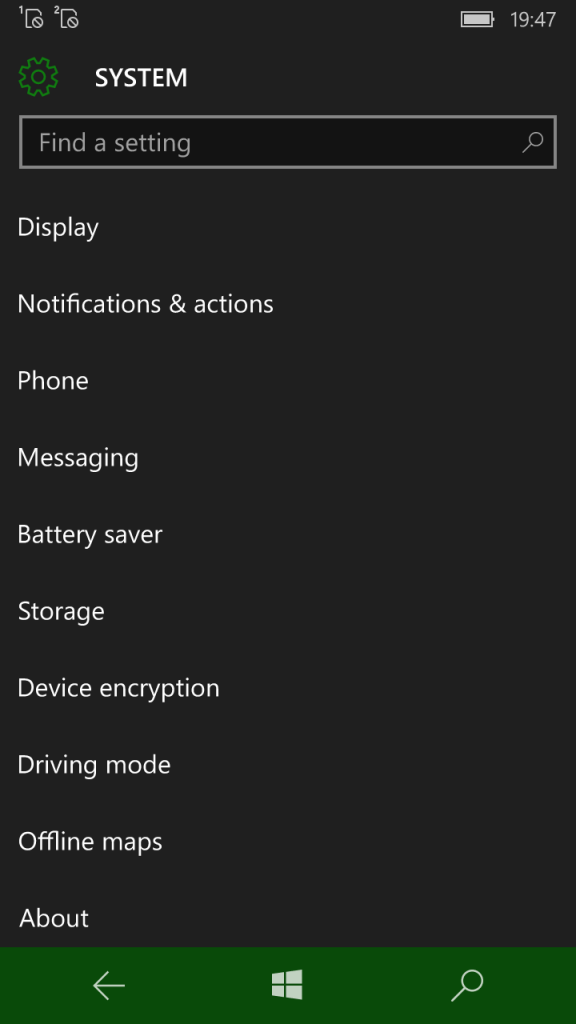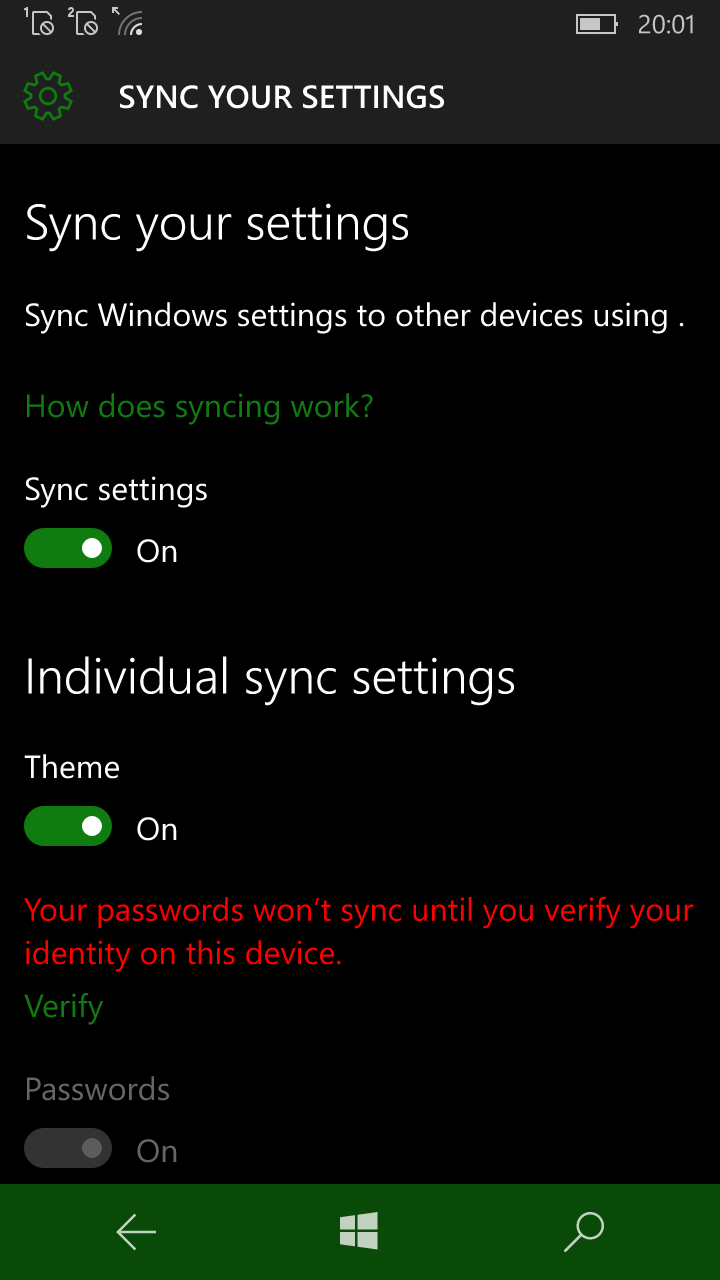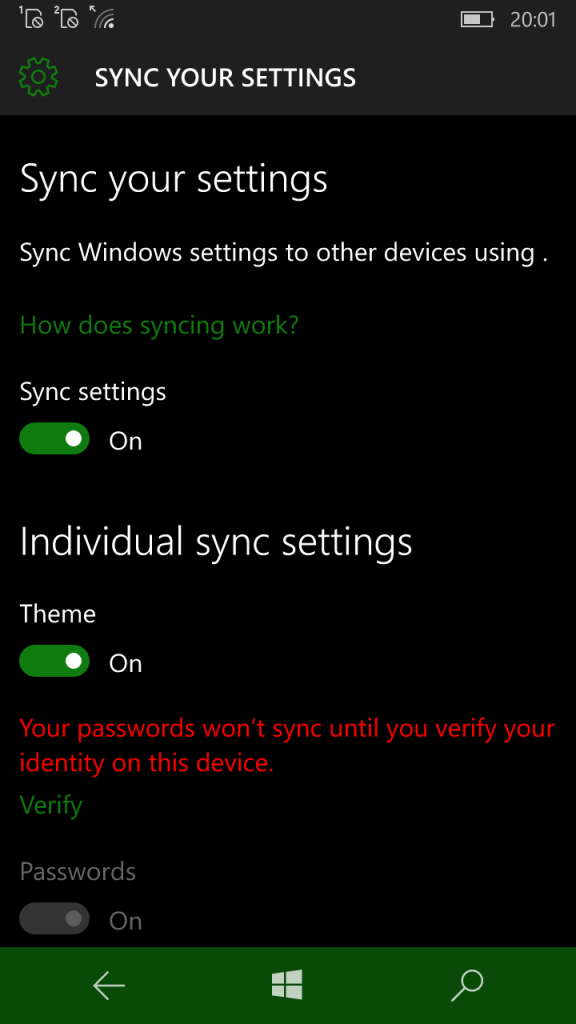 All you need to do is to enable sync. You can also sync themes and passwords. Password sync needs the device to be verified device in your account settings.
For syncing to work, you need to sign in to Windows 10 with your Microsoft account (or link your Microsoft account to your work or school account) on any device that you want to keep in sync. If the Sync settings option isn't available on your device, your organisation might not allow this feature.