Expanding its portfolio in the audio section, TAGG has launched  PowerBass-700 Headphones today in India at a price of Rs 2999/. The headphones feature one button press bass toggle that adds extra and high response bass to your music. It is powered by Qualcomm's CSR8635 chipset. This is QFN single-chip Bluetooth audio ROM device targets mid-range stereo speakers and headsets.
The product is very lightweight and weighs only 200 gms.  It houses 500 mAh battery which lasts for almost 2 days with around 8-9 hours of music or usage every day. The range of Bluetooth is around 20 Ft which means you can roam around the whole house. PowerBass-700 also features inbuilt mic which assists during calls. This comes in handy when you are out for a walk, and you want to good headphone which can also make sure that your phone stays in the pocket.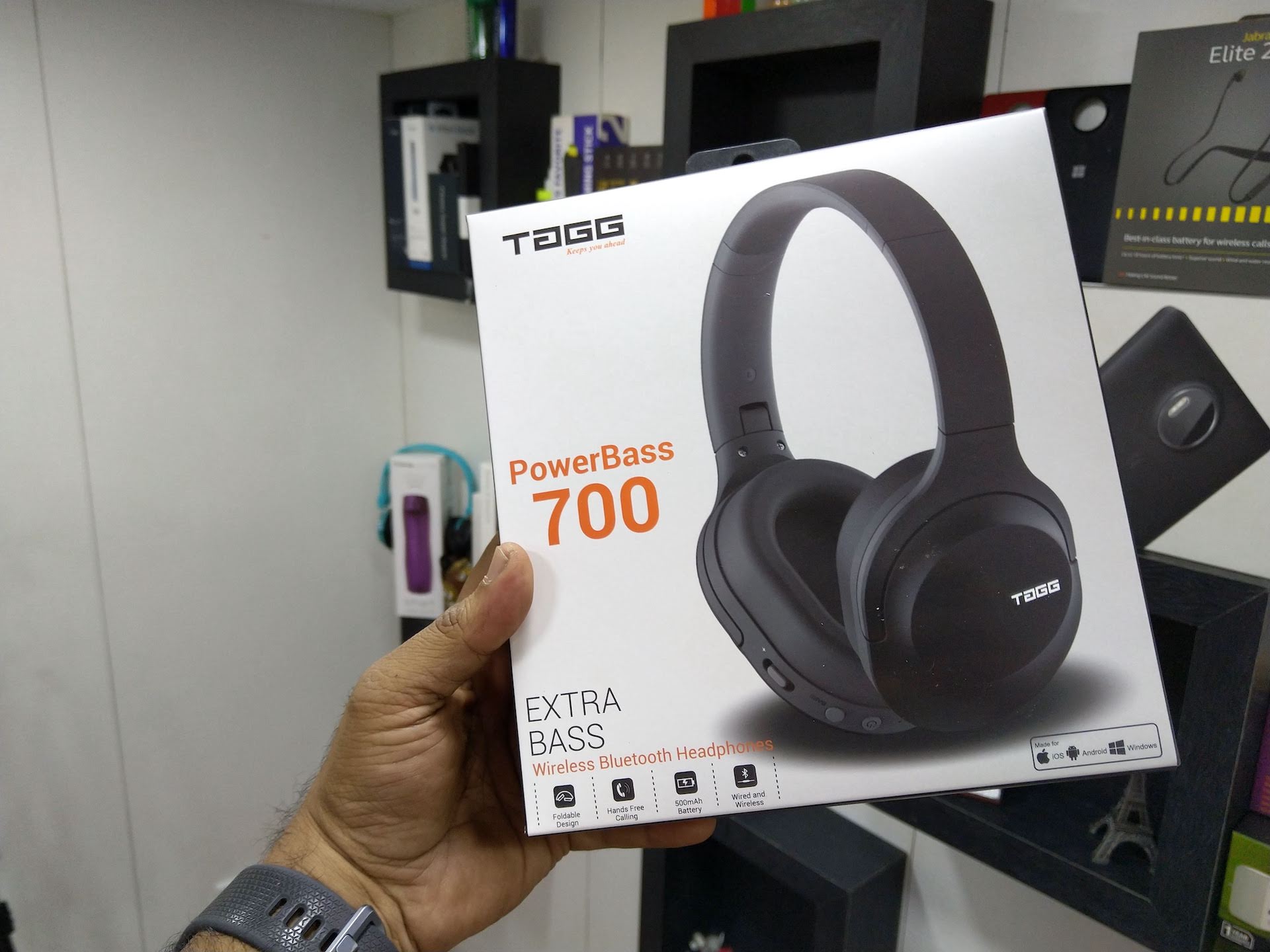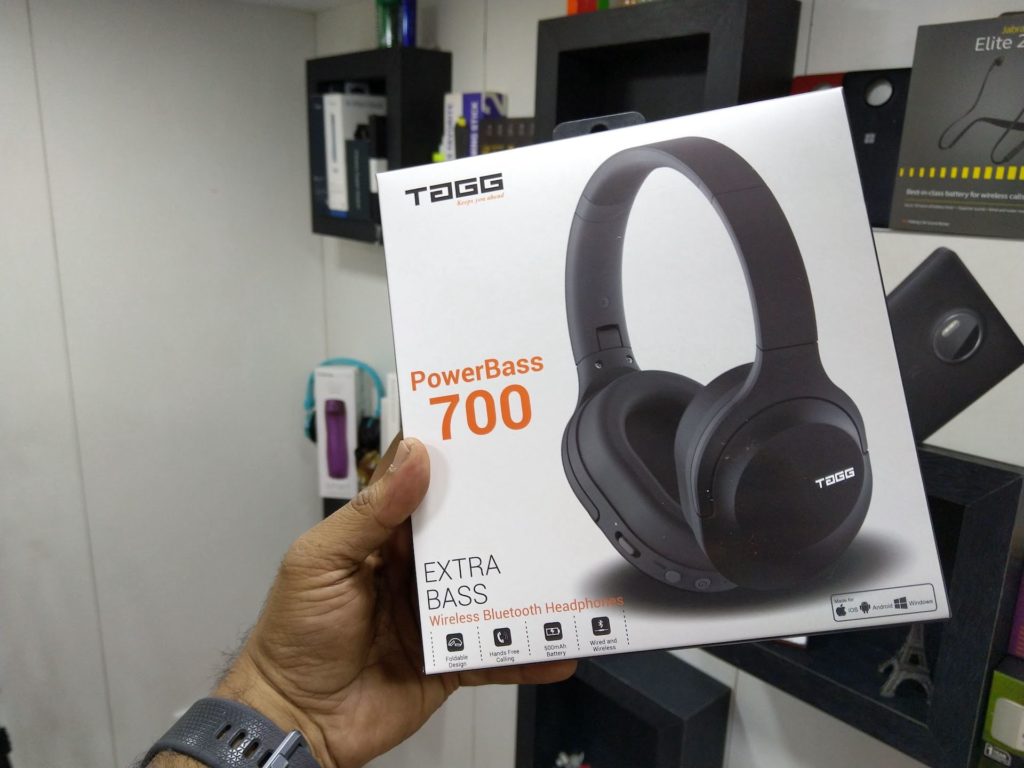 Summary of Specification of PowerBass 700
Battery Capacity- 500mAh / 3.7V
Music play time- 10Hrs
Talk time- 19Hrs
Standby time- 30 days
Bluetooth range- 20ft., 2.40G-2.48G
Power Input- 5V/1A
Weight- 200 grams
Chipset- CSR8635
In Built mic
Bluetooth version: 4.0
Product Selling Price: 2999/- INR
I will review the product soon so make sure to bookmark this page to find the review later. Overall it looks great at this price, but more in the review with critics. Till then let us know which headphone you are using right now!