This goes for all those geeks who use user scripts on their browsers. Popular user script manager, Tampermonkey now has an extension for Edge Browser on Windows 10. They already have the extension for Chrome, Safari, Opera Next, and Firefox. The script manager claims to offer features like easy script installation, automatic update checks, a simple overview of what scripts are running at a tab, a built-in editor, and so on.  In simple words, UserScripts allows changing scripts on any existing website post-loading. The use case is pretty big.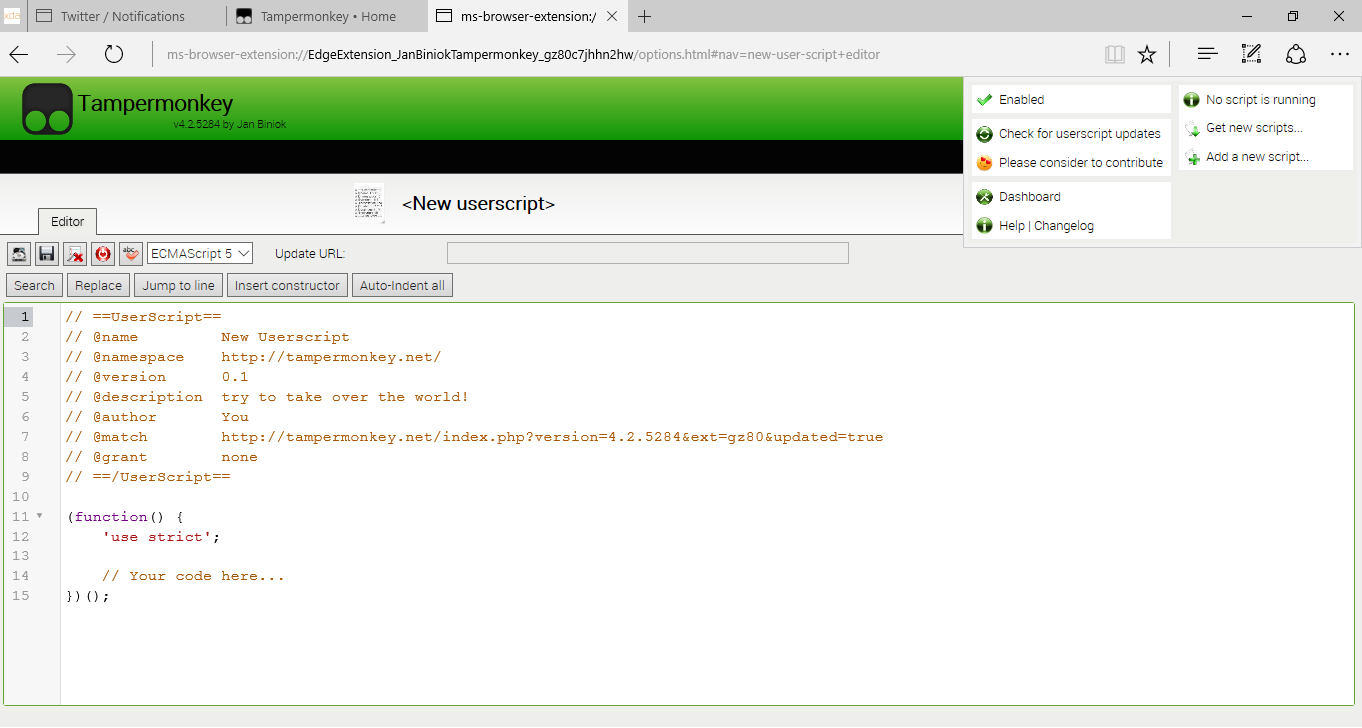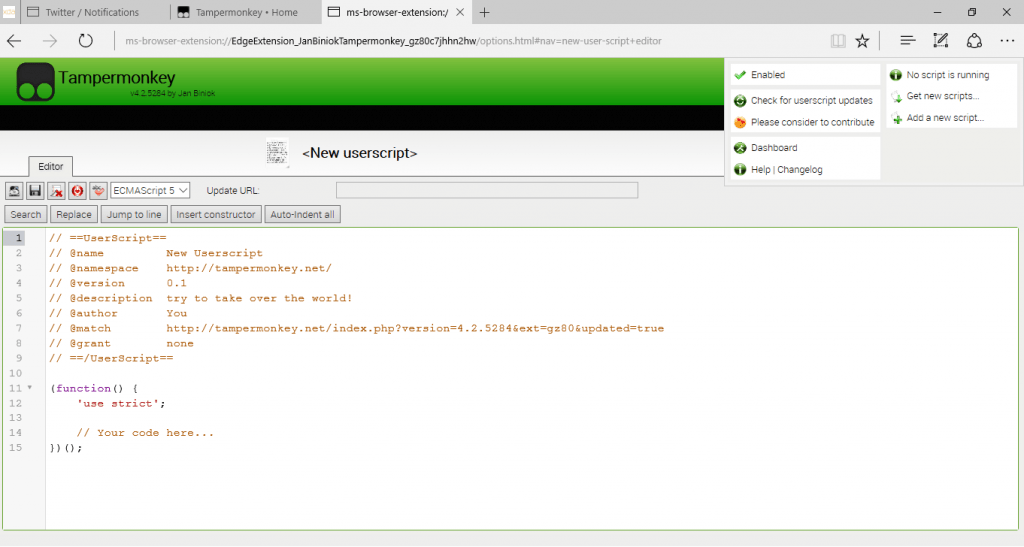 So what can it do on Microsoft Edge?
UserScript Editor
Local Web management of all scripts.
Enable and Disable scripts in 2 clicks.
All GM_* functions.
Cloud Access to store all your scripts.
Export and import either through ZIP files or User Script files.
Full UnSafeWindows Access
You can also use a URL to import.
Once installed, you will get a local admin web page for the extension, which is accessible when you click on Edge's extension. It gives you access to the list of user scripts installed, any new update of the script, and so on.
Tampermonkey makes it very easy to manage your userscripts and provides features like a clear overview over the running scripts, a built-in editor, ZIP-based import and export (Google Drive, Dropbox, OneDrive, WebDAV), automatic update checks, and also browser and cloud storage based synchronization. And finally, it's compatible with Greasemonkey up to version 3.x.
The Tampermonkey Edge Extension lets you write and run JavaScript code directly in the browser. With this extension, you can write your own scripts for Google Chrome, Mozilla Firefox, and Microsoft Edge.