Tango, a cross video call  platform that is yet to hit the Windows Phone but one of the developers at XDA Forum has successfully ported it and it now works on Samsung Mobiles even without having a front camera. It uses the Back Camera Instead.
After unlocking my Samsung Focus with Chevronwp7, I deployed it to my Samsung Focus and tested it with a Nexus S which has a front camera. To my surprised it was showing the video and later I realized that it was the back camera which was getting used.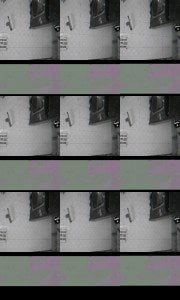 What was interesting is that when I took a screen capture using the Screenshot Tool for Windows Phone, It gave me snapshot with nine pictures in it.
Features : 
You can see in your contact list who is using Tango or all the contacts if you want to invite from the list.
One Tap Call and all your calls missed etc can be seen under call history.
Just in case if you are new, you need to register your phone number and email id with Tango when the app launches. Before you can start making video call or see who else is using Tango in your contact list, you should verify your email id. Took sometime to figure this out.
[minigallery id="947″ style="box border box_white"]
The device is already working with HTC Arrive,HTC HD2, HTC HD7, HTC Mozart, HTC Radar, HTC Titan, HTC Trophy, LG Optimus 7, LG Quantum, For Dell a confirmation is still awaited.
Update : The Official App is available now in Market Place which works on All Windows Phone. No need to unlock. Download from here Rest everything is same and it works even if you don't have the front camera.
You can try Tango by downloading the XAP from here and see if it works for you.