Cortana on Windows 10 has become almost useless, especially after Windows 10 Feature update v1903. Microsoft has decoupled it from native integration, and its now only a digital assistant. In this post, I will share how you can temporarily turn off Cortana on Windows 10 without completely disabling it.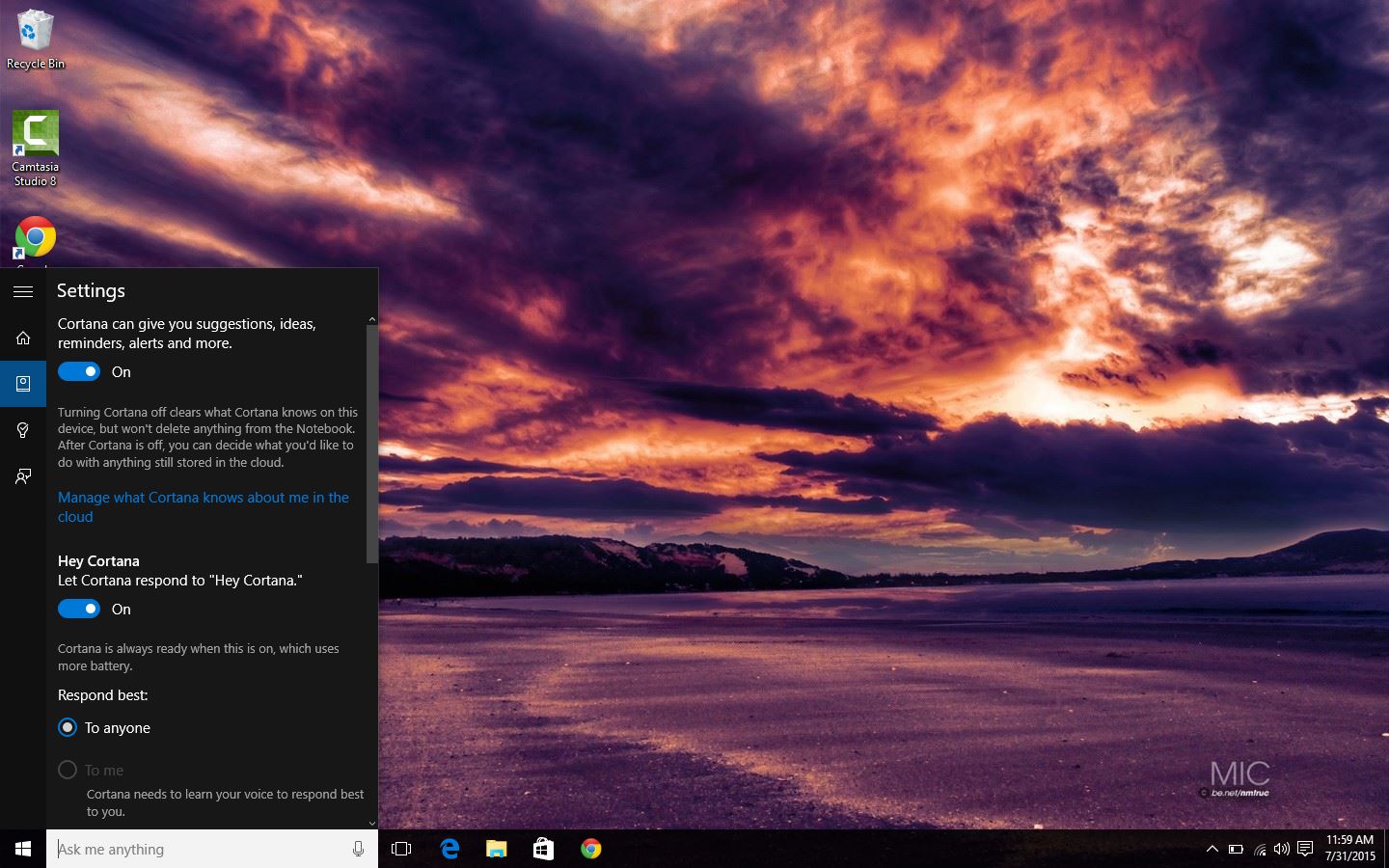 Temporarily turn off Cortana without completely disabling it
Now that Cortana is only waiting for you speak the wake word, for most of the users, disabling Cortana means it should not automatically wake up using voice or keyboard shortcut or if you are worried it keeps listening to you.
Open Windows Settings using WIN + I shortcut
Go to Cortana > Talk to Cortana
Here toggle off "Let Cortana respond to Hey Cortana," Keyboard shortcut toggle (Win Logo key + C) and Lock Screen so its not available on the Lock Screen.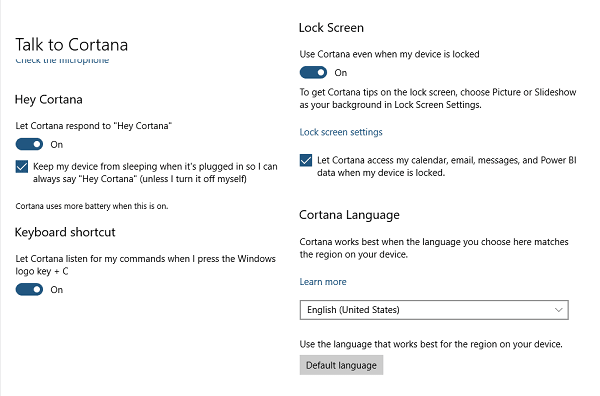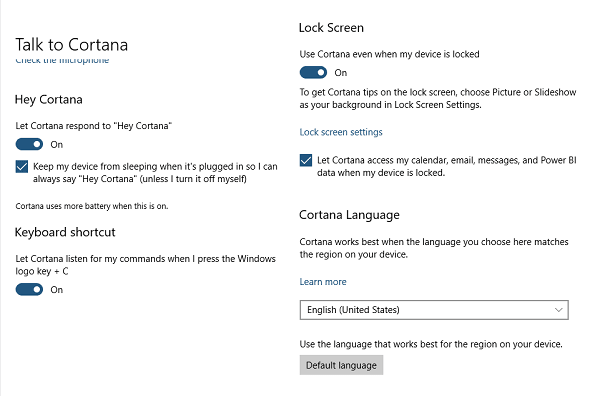 If you are not interested in Cortana at all, uncheck the option which gives it access to the calendar, email, messages,  and Power BI when the device is locked. Further, you can go to Permissions > Manage the information Cortana can access from this device. You can then configure these settings:
Location
Contacts, Emails, Calendar, and communication history
Browsing History
Lastly, right-click on the taskbar, and deselect show Cortana button. It will remove the icon making sure there are not accidental touches.
These settings will make sure that Cortana is temporarily turned off on your Windows 10 computer.
Do not want to use Cortana at all?
To get this done, you should go to Cortana's permission section. Click on the link "Manage the information Cortana can access from this device." Here you can turn off location, access to Contacts, emails, calendar, communication history, browsing history.
Next, click on Cortana button > Hamburger menu > Signout. Your Microsoft account will no more be connected to Cortana.
Are you still using Windows 10 Mobile/ Windows Phone?
Turn off location from phone settings.
Press the search button, and you have Bing Vision instead of Cortana.
That said, the phone search will still work for you, which explains why many people have this feature even without Cortana enabled. However, you cannot execute any commands like Turn Off WiFi and so on.
You can instantly turn on Cortana by turning on the location. But for her to work correctly, it might take a while as it collects your location and all the data back into her senses.
It's interesting to see that Cortana is heavily based on location because it suggests everything. Her phone features and interaction with a few other phone features could at least be entirely offline. While there is nothing to blame here as she is still in beta, maybe in future we will see Cortana able to work on these features even offline