When most people think of search engines, their minds will go to Google or Bing, but there is a whole world outside these big and 'mainstream' search engines. The list below outlines some of the most interesting and original search engines you can use in 2021.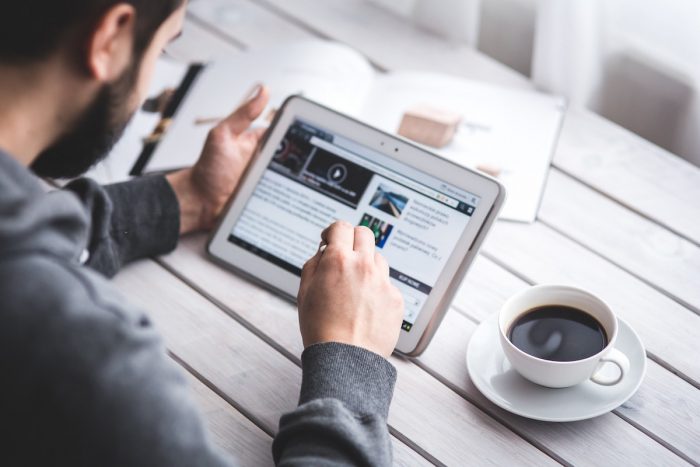 1] DuckDuckGo
DuckDuckGo is a very popular search engine for internet users that value their privacy. DuckDuckGo offers their users one simple promise; never to store a user's personal information. This is not just an empty promise to users, and privacy is so much as part of DuckDuckGo that they have to guess the numbers of users they currently have as not to infringe in any way on their user's anonymity. It is a simple and easy-to-use browser, perfect for anyone who wants to protect their personal information when searching online.
2] Octopart
Octopart.com was created to solve one specific problem, finding and comparing materials. Anyone that works in the manufacturing industry will tell you that finding and comparing the prices of materials is a long and time-consuming task. Octopart is a search engine specifically for materials designed to ensure that electricians, manufacturers, or even DIYers are always getting the best price.
3] Tinyeye
Tinyeye is a search engine specifically for images that help you to find the original source of an image. Tinyeye works in pretty much the opposite way to how Google Image Search works. You upload the image or image URL into the search bar, and Tinyeye will show you which pages feature it. If no relevant pages are displayed, Tinyeye will show you relevant results.
4] Ecosia
Ecosia is a search engine that has been designed with the environment in mind. The cost of every search, along with all the money that has been made from adverts on the search engine, goes into planting trees where they are most needed in the world. Sustainability goes into every part of running this search engine, right down to the technical mechanics. Ecosia's servers run on 100% reviewable energy. Having already planned over 100 million trees switching to Ecosia is a simple way for internet users to support the fight against climate change. It was founded by WWF.
5] The Wayback Machine
The Wayback Machine was first created in 1996 with one mission: to index all of the pages that have ever been on the internet. Are you looking for information about pages that have been on a website, including deleted pages? All you have to do is put the URL into the Wayback Machine, and it will show you all the pages ever created on that site and alert you to changes.
6] Dogpile
Do you often find yourself searching on multiple search engines? If you do, then Dogpile is the search engine for you. Dogpile is a metasearch engine that provides top results from several different search engines. This is designed to provide users to get the most comprehensive range of search results. Its easy-to-use design is rather endearing, with a whimsical dog pictured who links to 'favorite fetches'.
7] Million Short
A Million Short is a different way of using the search engine because it gives users the option to delete the first 100 or 1 million search results. This enables users to bypass the high-ranking sites, which usually have expensive SEO as a reason for their dominance, to find otherwise undiscovered results.