Are you searching for the best Android & apple applications? If so, these updated rankings of the top most popular applications will make your life simpler. For some years, mobile applications have been at the forefront of innovation. Mobile applications are helping organizations stay ahead of the competition in the face of an ever-growing market, emerging current technology, and changing customer behavior. Millions of people across the world benefit from some of the most popular applications. This post looks at some of the best apps for Android in 2021.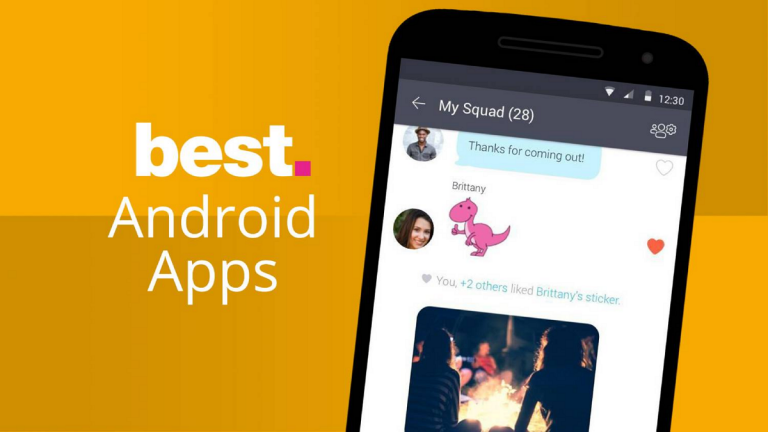 The Best Android Apps in 2021
Here is the list of some of the best Android Apps you can install.
Duolingo
GB WhatsApp
Google Find my Device
Spotify
Telegram
Kindle
Zoom
Slack
Headspace
Mint
Make sure to read about each of them to understand what they offer clearly.
Duolingo:
Duolingo is the application to use if you'd like to learn a variety of international languages. This is the most installed education software in the world, with over 300 million active users. They have gamified their educational activities, which has resulted in a high level of user engagement. Duolingo is a language learning program that provides 98 distinct language courses in 38 various languages. It incorporates various techniques, including pronunciation, sentence reading, generating phrases by organizing words, matching visuals to words, audio recording, etc. Forbes named it one of the year's "Next-Billion Dollar Startups."
Gb WhatsApp:
Gb WhatsApp apk is a faster and more beneficial version of the original WhatsApp-related constructs readily available online. GBMod created the GB WhatsApp apk. Because it is third-party software, one must permit unknown sources to access it. It works in the same way as WhatsApp, the popular Android free cross-messaging software, in that it allows users to send and receive messages and make phone calls on the go. WhatsApp GB apk makes it simple for anyone to interact with family, friends, or anyone else for that on the earth via free video or phone calls, including a text message.
Google Find My Device:
It might be upsetting to lose one's smartphone because it is more than just a phone. It contains plenty of personal details and recollections. Google's Find My Device is one of the greatest free Android applications available on the market then you'd have to misplace your smartphone. The application is straightforward to use; you can not only find your smartphone but if you're using it to reset your pin or phone's code to prevent someone else from accessing it. The software is worth its name, with features such as remotely deleting data on the device and playing a soundtrack to track down the phone.
Spotify:
It has over 320 million users worldwide and over 144 million paying customers, making it one of the world's most famous applications. With Spotify, you'll be able to play music from a variety of musicians all around the world. You can even make your own mixtape. Its 'Discover Weekly' function lets you create a playlist based on your preferences. Spotify has been one of the most popular podcast listening platforms. Spotify, founded in 2006, makes money by providing premium streaming subscriptions to customersands advertising spots. Spotify was the top downloaded iOS application in the United States in March 2020.
Telegram:
Telegram has been one of our all-time favorite messaging applications, thanks to its extensive feature set that makes it a viable alternative to WhatsApp and even full-fledged social media. It supports bots, large groups with thousands of members, animated stickers, and a lot more. You may also completely alter the app's user interface. Furthermore, the app includes encryption for safe communication and is regularly updated with new features and enhancements based on user feedback.
Kindle:
Kindle was formerly solely a line of Amazon e-readers, but there is now a Kindle app for Android smartphones that provides the same features without an e-reader. The Amazon Kindle application offers you access to Amazon's vast collection of books, comics, newspapers, and magazines, allowing you to read anything you want, whenever you want. If you prefer to listen to your books rather than read them, some of them include Audible narration, and you can choose from a variety of genres, new releases, and best-selling titles.
Zoom:
With practically all organizations being compelled to work from home, video conferencing has become even more common. Zoom became the most popular video calling app at this period. Zoom attracted more than 1,83,000 corporate clients in the March quarter of this year. Zoom features a single mobile app that can be used for video, phone calls, and chat. Call transfer, call forwarding, mailbox, call recording, call blocking, salesforce integration, call delegation, hold, monitor, whisper, barge, and takeover are just a few of the functionalities.
Slack:
Corporate communication software became the quickest B2B SaaS company in history. In less than five years, it grew from a $0 to a $7 billion enterprise. Salesforce just purchased it for $27.7 billion, demonstrating the app's importance in the corporate sector. Slack is a technology that makes team communication exceedingly simple. You may build up your teams and establish new teams for different groups. It integrates with some of the most famous 3rd-party apps, like Asana, Jira, Blossom, Trello, and others.
Headspace:
Meditation applications have become the new craze because, considering the current state of the world, we couldn't be more anxious. We're all seeking something to quiet our anxieties and comfort our spirits. The tagline for Headspace is "Be nice to your mind." That's absolutely what its guided meditation classes are aimed for. It offers meditation training for sleep, stress management, and mindfulness. Each meditation session lasts around 10 minutes and is accessible in both audio and video formats. Before pivoting towards producing a mobile app, Headspace was an events firm that delivered mindfulness workshops.
Mint:
It's one of the greatest Android money management applications. All of your financial activities, such as bank accounts, credit cards, invoices, investments, and so on, are constantly updated on the application, allowing you to stay on top of your spending and saving. Based on your expenditure history, the application will automatically recommend budget amounts. You might also set short- and long-term financial objectives, such as lowering debt or raising emergency funds. Mint lets you get data on your income, expenditure, debts, assets, and net worth, among other things.
Conclusion:
These are our top selections for the greatest Android applications on the market right now. Most of our choices were made based on popularity and functioning, with popularity taking precedence in some situations because applications like social networks and text messaging rely on people to function.