If you are one of those users who like to download Torrents on Xbox One, Finebits, developer behind popular BitTorrent client, Torrex Pro has made its client available for the gaming console which is much more than that now. Built using the Universal Windows Platform, the app costs $7.99 and is available for Xbox One, Windows 10 Mobile and Windows 10 PC as well.
Since getting torrent file on Xbox One is little tricky, specially using the Edge browser, Finebits also have a web browser in place which automatically launches Torrex Pro when you click on any Bittotrent file. It uses the same Edge engine but includes the "associated apps" feature. If you do not want to use this browser, the other option is to copy the file on a USB drive, and then use it on your Xbox One.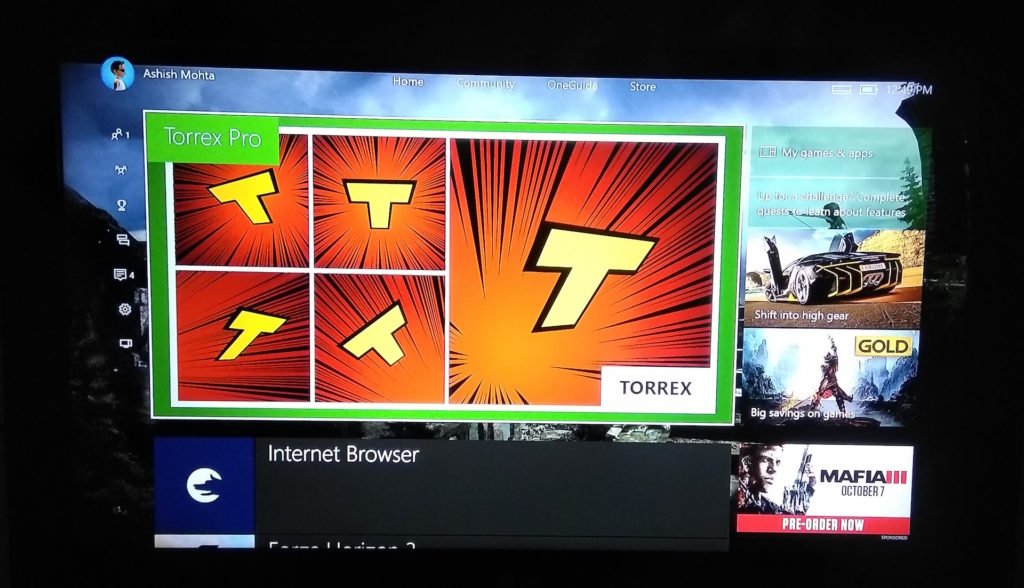 A good question here would be why on Xbox One? Why not download on PC and probably stream content on Xbox One. While we do have the connectivity and features in place,  this literally helps you get rid of the PC, and do everything on Xbox One from BitTorrent perspective. A great option.
Features of Torrex Pro
Simple and intuitive interface.
Smart adaptive design.
Fully universal application (UWP).
Support of the Continuum technology.
Background mode support.
Ability to play media files immediately after the start of downloading (streaming).
Built-in viewer for music, video, images and text files.
Plays MKV formatted video files.
Configurable content view (tiles, table, tree) and various color themes.
Download priority management, filters.
Possibility to stop seeding upon completing a download.
Possibility to restrict downloads to non-mobile connections only.
Possibility to change the download destination.
Connection encryption.
Download speed control.
Note: It seems that Torrex Pro has some issue laughing on the Preview version of Xbox One Build right now, but should get resolved with an update. So if you see this, now you know.