One of the recent game releases for "Non Microsoft" platform was Kinectimals which lets you train cubs on iOS. Now there is an interesting part that is included for users who also have an Xbox and play Kinectimals on it. You can actually transfer your cubs to your Xbox Profile using Kinect and steps are very very easy and best part is you dont need to have a Live ID to transfer in  between. For Windows Phone read on here
To Xbox 360
On iPad / iPhone 
Hit the pause button on your Kinectimals Game
You should see an option which says Xbox 360 transfer.

Before taking next step make sure to select the right cub.
Select and you will get three options, Transfer from Xbox 360 / Enter Code and Transfer to Xbox 360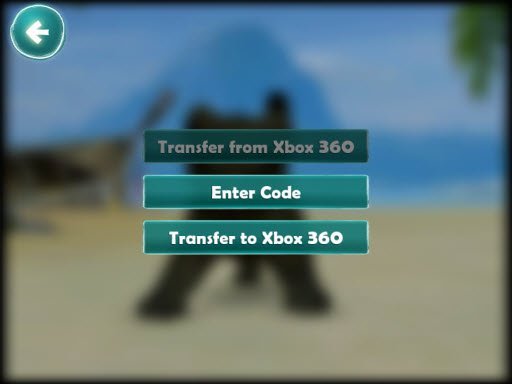 On Xbox :
Go to Fur Town in Lemuria and Visit the Bonding Circle
Swipe Left until you find the Scan Stone and select it.
On iPad / iPhone
Now hit the Ok button when you see the instruction.
Hold the QR Code which you see in the next screen before the Kinect Sensor and your cub will get transferred.
From Xbox 360
On iPad / iPhone
Select Enter Code
Next you will get instructions from Xbox 360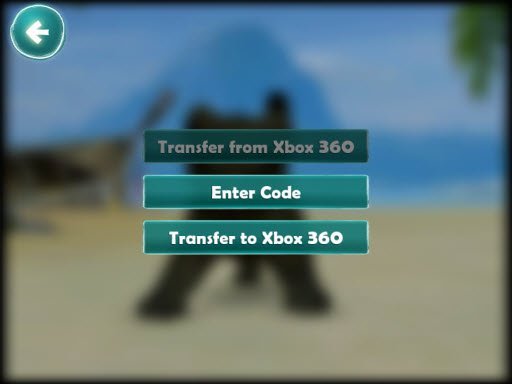 on Xbox :
Go to Fur Town in Lemuria and Visit the Bonding Circle
Swipe Left until you find the Scan Stone and select it to activate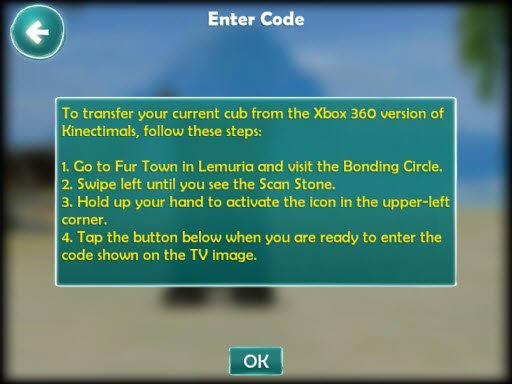 On iPad  / iPhone
Press Ok and enter the code you see on Xbox Console.
If you are connected via Internet, your cub will be transferred to your iOS Device.
The code is numerical