As a gamer, you probably know how important the right equipment is – especially the headphones. Without them, you will not only be unable to get the full gaming experience but also risk losing the game, as you might not hear, for example, your enemy's footsteps.
However, with so many models available on the market, it can be pretty hard to decide which one will be the best for you. Wireless, wired, dual mics, dual audio systems, and so on – that's a lot to process. Also, quite a lot will depend on the type of console or PC that you have. We understand the struggle, which is why we created this shortlist of what we believe to be the best gaming headphones.
So, if you want to find out what are the five unbeatable pro-gamer headphones on the market today, all you have to do is keep reading.
For PlayStation 4 Gamers – Steelseries Arctis Pro Wireless
"Imagine freely getting a drink from a fridge, walking around with your gaming headset while chatting with your friends, and listening to the game. There are no wires to limit you. You can get up and walk around at any time, without having to take off your headphones. The freedom that a cordless headset brings is a major upgrade to your game-playing experience." say the experts from Headphones Addict, and it's hard to disagree with them.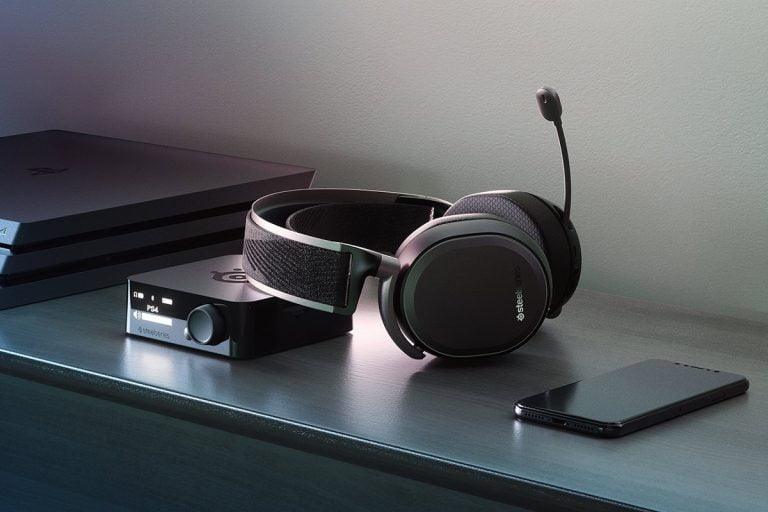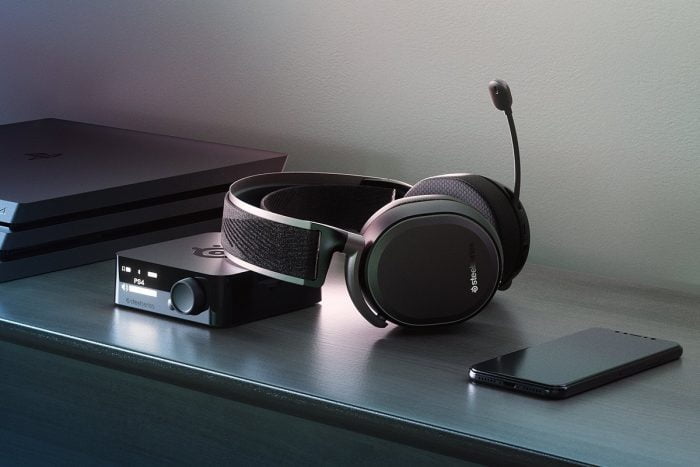 That's one of the reasons we chose this particular headset, but not the only one. The headset features a dual-wireless audio system – it allows the headset to be connected by Bluetooth and 2.4G connection simultaneously. What's more, it also includes a lightweight aluminum construction and swappable dual-battery power system.
For Xbox One Gamers – Lucidsound LS35X
The Lucidsound LS35X headset is the perfect option for Xbox One gamers – you will not have to worry about connecting your headphones to the console, as it will be done directly, without any additional cables or base station. What's more, you won't have to configure this headset, and you'll be able to focus solely on playing.
Additionally, the headset is very light, includes dual mics with mic monitoring, as well as top surround system capabilities. Is there anything more one could ask for?
For PC Gamers – Turtle Beach Elite Atlas Aero
If you are an audiophile, then this set will be like heaven for you. Why exactly? Well, it allows audiophile-level customization thanks to an app available for Windows, called Turtle Beach Control Studio. While the app might seem a little bit old-fashioned at first glance, its features are definitely not.
As a gamer, you will definitely appreciate the fact that your sound effects, such as rumbles, explosions, vocals, or in-game effects, can be prioritized or downgraded as you wish.
Best Budget Option – Logitech G635 7.1 Lightsync Gaming Headset
Logitech is one of those companies that you can count on to produce good gaming (but not only) equipment, and they didn't disappoint with this headset. Some of its features include 7.1 surround sound, compatibility with consoles such as Xbox One, Playstation 4, Nintendo Switch, as well as PC, or Lightsync technology, that illuminates your gamespace.
The headset is not only comfortable to wear but also produces such amazing audio that you will be able to hear even the lightest footsteps of your enemy, thus helping you to improve your K/D ratio.
Best Battery Life – HyperX Cloud Flight
This wireless headset can last even up to 30 hours on a single charge, which means that you won't have to worry about it running out of battery. Another feature that is definitely worth mentioning is the bass that could easily be compared with some of the best headsets available on the market.
Here is what experts from Headphone Addict had to say about the overall design – "The headband stretches and extends to fit all head sizes. The faux leather earpads are soft and don't make you sweat. […] Additionally, the clamping force is just right. You can also somewhat adjust it with the headband extension." As you can see, this headset doesn't disappoint when it comes to the comfort of use.
The Bottom Line
As you can see, depending on what it is that you want to focus on – type of console, accessories, budget, battery – a different set of headphones will be your best choice. However, there is one thing that all of them have in common – you can be sure that they will guarantee you the best gaming experience possible.
One last thing – don't make any decisions in the spur of the moment. Think carefully about which headset will suit you the best, as most probably it will last you for long years. We hope that after reading this article, making a good choice is not that difficult.