Windows 10 comes with an in-built backup system that can create a system image or full backup of your Windows 10 PC. The image can then be later used to restore Windows 10 to the same state when you took the backup. The biggest problem with this system is that it does not allow to back up or create a System Image on a USB drive. In this tutorial, we will take a look at a hack to create a full backup of Windows 10 on a USB drive.
How to create a full backup of Windows 10 on a USB drive
Prepare the backup drive.
Configure the backup process
Create a System Image
Prepare the Backup Drive as a shared network drive
Plugin the external drive, and make sure it's accessible from the file explorer.
Create a Folder with the name Backup in it. Now right-click > properties > sharing > share with > select your account.
Click Ok to confirm.
Note: This drive is now accessible via a network, but only with your credentials.
Note:  Since most of the time, USB drives are of limited capacity, I will highly recommend using an external drive with at least 1 Terabyte capacity. However, if you cannot do it now, choose essential things to back up. In either case, you need at least 64 GB USB drive.
Configure the Backup Process
Open Start, Menu, and type File History. You should see File History Settings as the top search result. Click on it.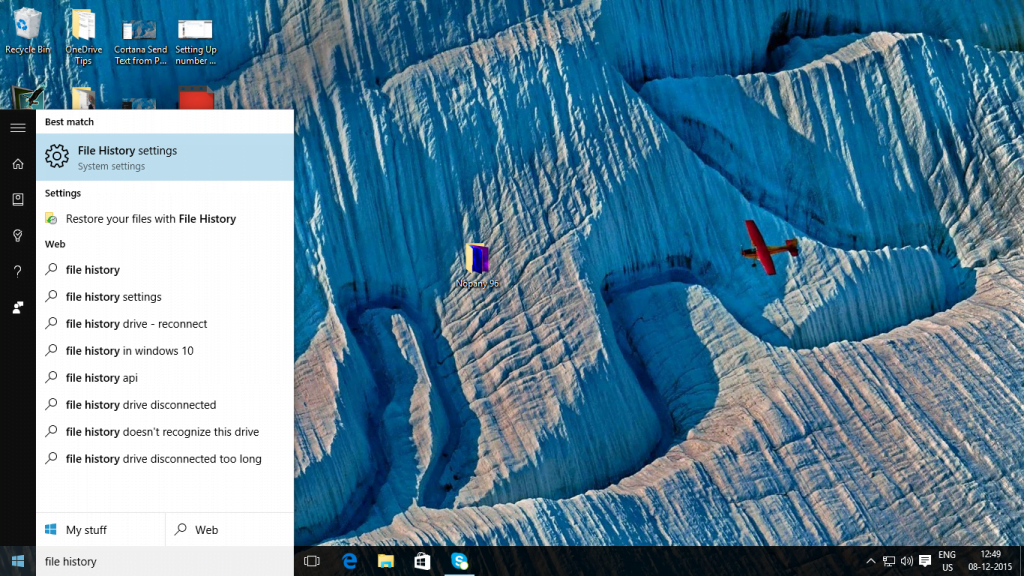 When in Backup using File History, look for a link which says "Go to Backup and Restore (Windows 7)".
In the next screen, you will have the option on the top left to "Create a System Image." Click to open.

Here, You have three options. First, lets you select the drive (external and internal). The second option is where you can use a DVD writer, and the last option is for Network location. The first option sounds best, but when you select the USB drive here, the system doesn't allow.
Let's select the third option, which says "Network Location."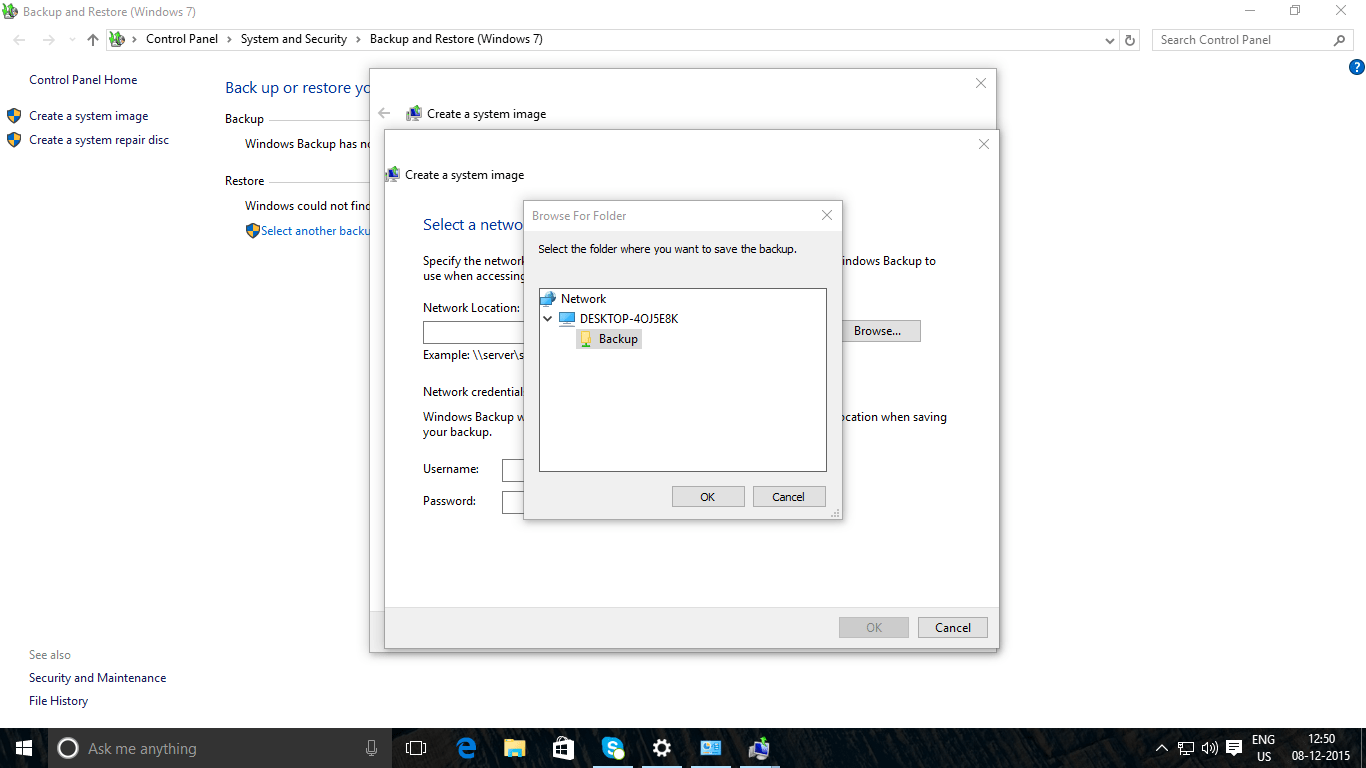 Browse and select the folder you share while preparing the backup drive.
Add your credentials. In case you get an error which says "Specified location cannot be used," double-check if your credentials are correct.
Creating a System Image
Click on Next (Now you know why we created a network folder) to start the process. During this, you will have the option to select the partitions you want to backup. In the end, you get a preview of deriving included in the system image. Click Start to initiate the backup.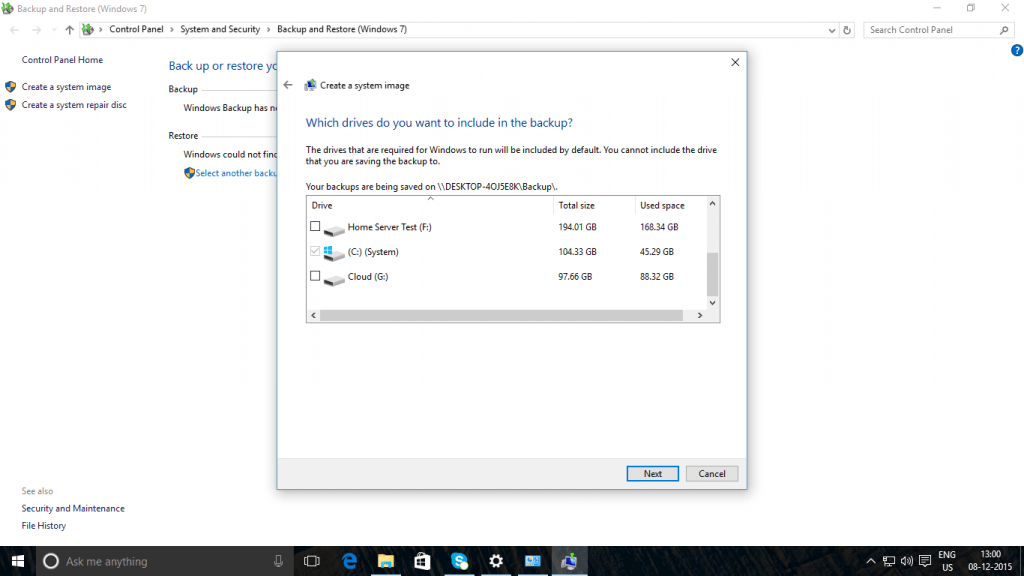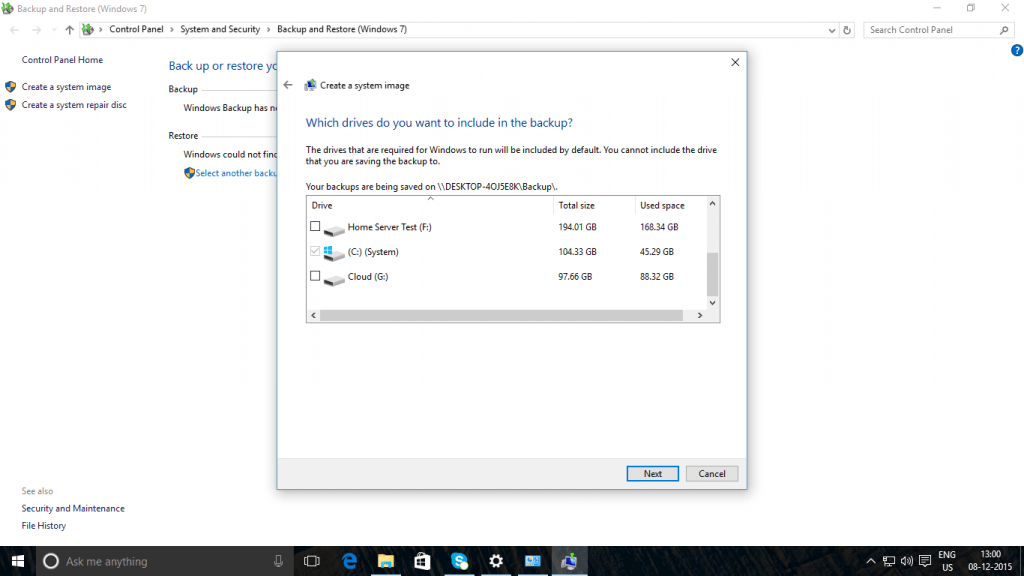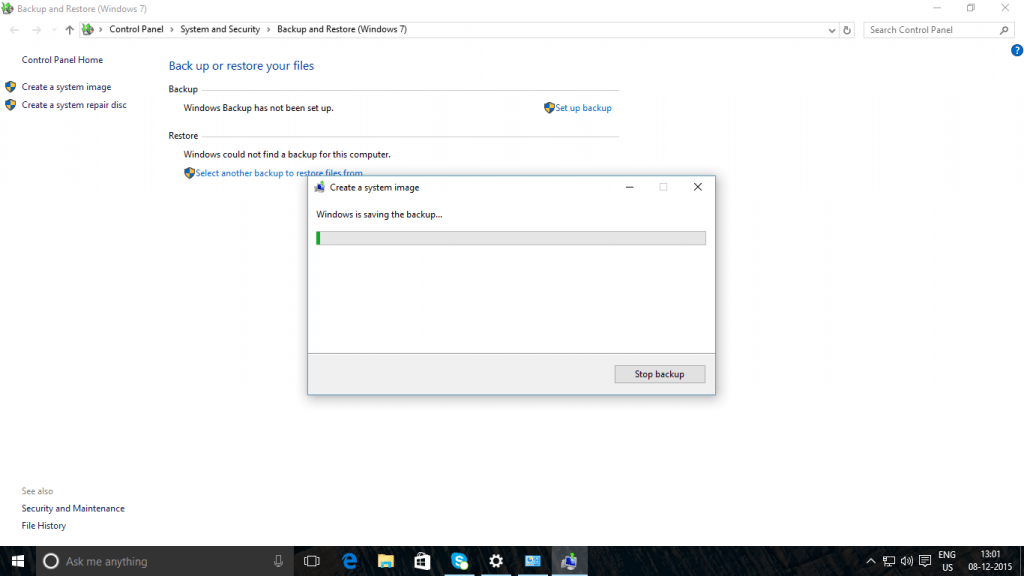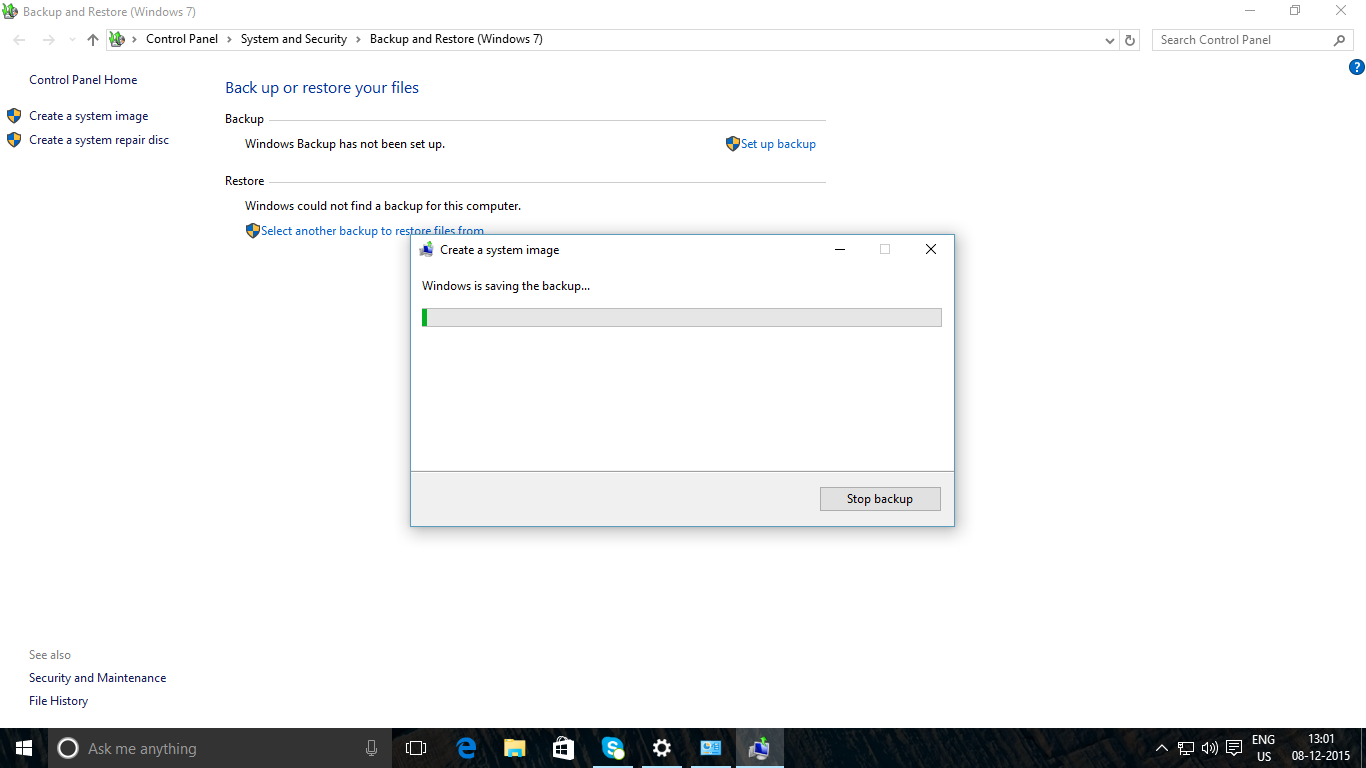 Make sure to keep the drive safe. You can use this to restore on the same PC with the same number of drives you backed up. The option to restore is available under Control Panel > System & Security > Backup & Restore > Select another backup to restore files from.
Using System Image to restore is a nuclear option. You get back to the same state as you were in last time. However, it comes with a drawback. If you have created an important file or data after it and deleted, it cannot be restored. We highly recommend using File History, which takes up hourly backup.