If you are veteran Windows user and been using Multiple displays for productivity,  I am sure you have ended up using software's which let you customize, and improve this experience. It could be either to have multiple desktops on the same monitor or when you wants the same kind of features on the secondary monitor.
One classic example would be getting Taskbar available across all your Windows display. Thanks to Windows 10, Microsoft has addressed some of these requests in Windows 10 Creators Update when using multiple displays.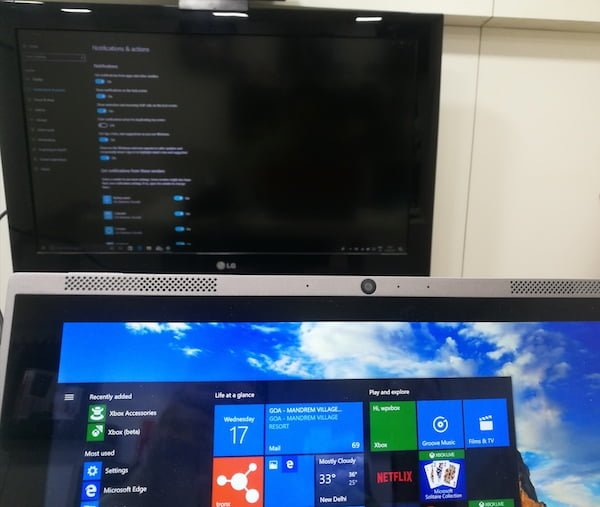 Taskbar on All Display:
If you want to have a second taskbar, so you still feel home,  Windows 10 makes it painless to make it appear on every screen.
Right-click the taskbar.
Choose "Settings".
Scroll down to "Multiple Displays."
Toggle "show taskbar on all displays."
Change Primary Monitor:
Settings > System > Display > Select the monitor which you want to be your primary display.
Then scroll down till you find "Multiple Displays" option.
Check the option which says "make this my main display".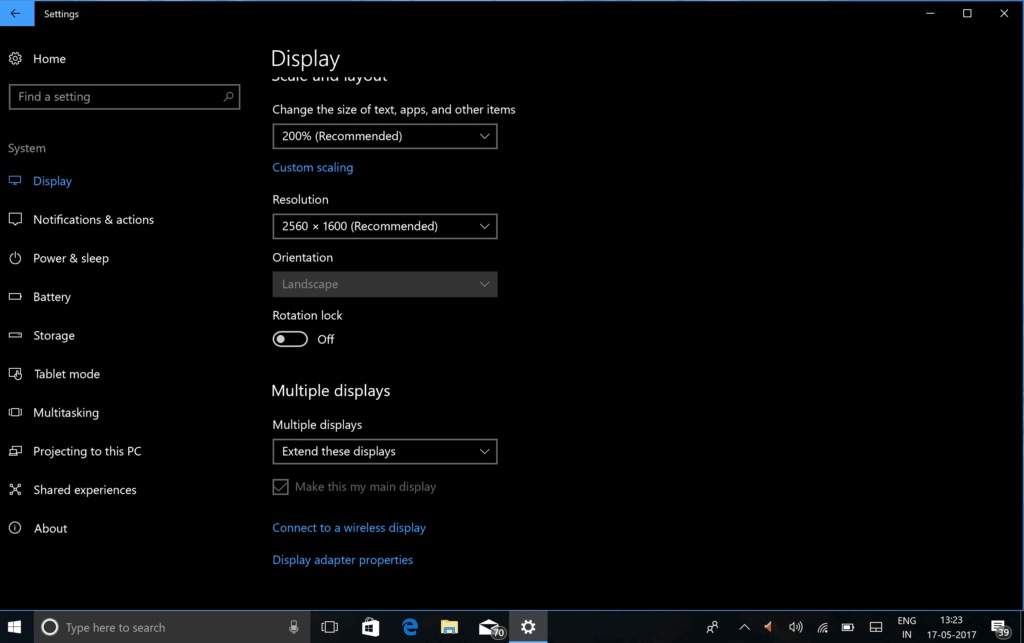 Hide Notifications on Secondary Screen:
Go to Settings > Notifications and Actions > Turn off "Hide Notifications when I am duplicating my screen"
Align your Monitors as they are aligned physically:
Multiple Display section lets you align your monitor exactly as they are in real world.  When you open display, select one of the monitors and then use arrow keys on the keyboard to move it up, down right or left.
The advantage here is that when you move your mouse, the cursor will follow the alignment exactly in the same manner.  This is crucial, otherwise, you will end up figuring out where the cursor is moving, and where your windows are moving when you drag them.
That concludes outs tips on using Multiple Desktop and Monitors. If you have any tips you want to share, head over to the comments section.