System File Checker or SFC is an in-built tool with all the versions of Windows. The tool should be your go-to fix whenever some Windows functions are not working properly or you are facing Windows crashes. This post will share details on SFC /scannow and how to use it on Windows PC.
What is SFC or System File Checker?
SFC stands for System File Checker. It is a Windows utility tool that lets administrators check for file corruption. Also, the tool can help in repairing registry files. The tool scans your computer for any corrupted files and fixes them on the go.
SFC is available in modern operating systems offered by Microsoft, such as Windows 10, 11, 8, 7, and Vista.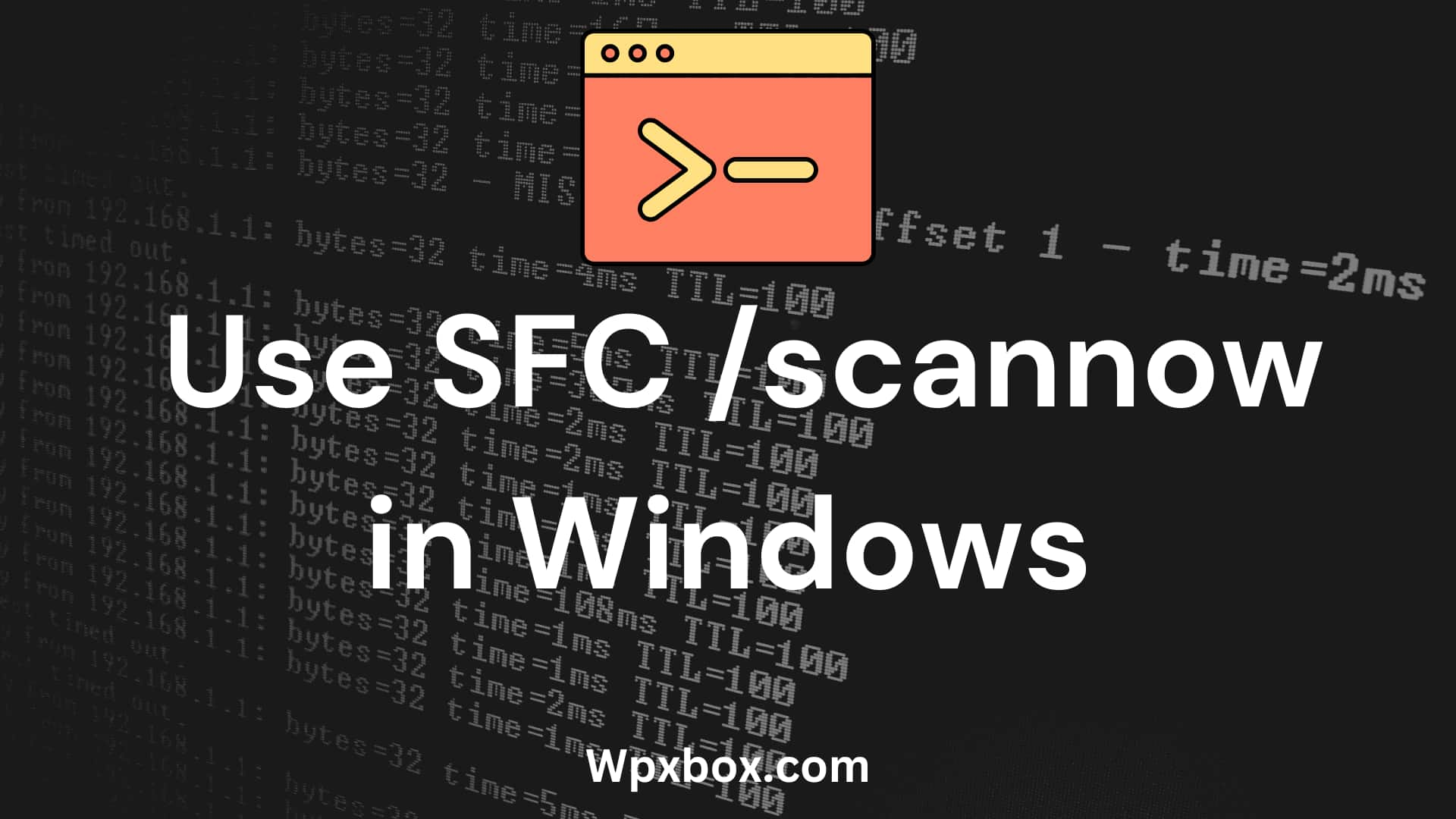 What Is SFC /scannow? How To Use SFC In Windows?
The /scannow command of the System File Checker utility tool is designed to perform a deep scan of your Windows files to find any corrupt system files. It scans the integrity of all protected operating system files and replaces any corrupt, incorrect, or damaged system files if possible.
Technically, it scans all protected system files. When it finds corrupt files, it will replace them with the cached copy located in a compressed folder at %WinDir%\System32\dllcache.
To get started with this tool, follow the below steps:
In the Terminal, run the following command and press enter: SFC /scannow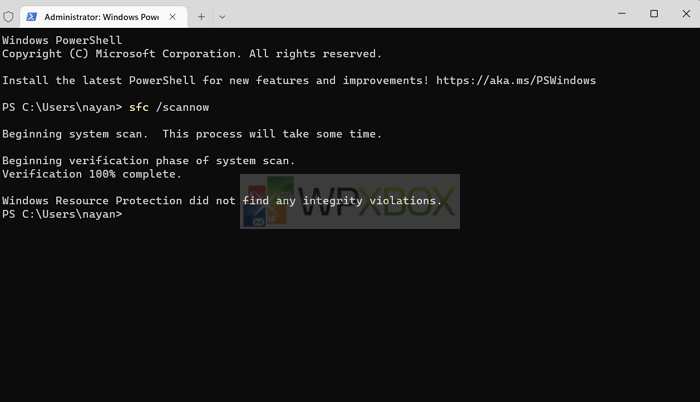 The System file checker tool will check for the integrity of Windows system files and perform any repairs if required.
Once done, reboot your computer.
How to Run System File Checker (SFC) Using the Windows Recovery Media?
You can also run the System File Checker utility using a Windows recovery media to solve any Windows booting issues. But before you start with this, create a Windows installation flash drive using tools like Rufus.
If you already have one, follow these steps:
Insert the USB Installation Disk into your PC and boot up your computer using it.
Next, select your Language > Next.
Select the Repair your Computer option.
Click on Command Prompt from the list.
Over here, type and press Enter the following command
 sfc /scannow /offbootdir=c:\ /offwindir=c:\windows
Now SFC will perform a scan and try to repair any corrupt Windows files if required.
Once done, reboot your computer, remove the USB drive, and boot up your PC normally.
SFC Modifier Functions
SFC is a utility tool, and its scannow option is not the only option it offers. While the scannow option resolves most issues, there are a few other commands or modifiers that also SFC offers, and you can learn about them below:
scannow – This scans all the Windows system files and replaces corrupted or incorrect files with new ones.
scanonce – This one scans all the system files at once.
scanboot – This command scans all the system files at boot each time the system is restarted.
cancel – Using this command cancels all the pending scans.
enable – It will enable Windows File Protection (WFP). Once enabled, it will prevent programs from modifying Windows system files.
Possible Outcomes for SFC Scan
After you run any of the above commands, these are the possible messages you will get in return:
Windows Resource Protection did not find any integrity violations.
Windows Resource Protection found corrupt files and successfully repaired them. Details are in the CBS.log: %inDir%\logs\cbs\cbs.log
Windows Resource Protection found corrupt files but could not fix some of them. Details are in the CBS.log: %Windir%\logs\cbs\cbs.log
Windows Resource Protection could not perform the requested operation.
Note: If SFC /scannow fails to repair your computer. Then it would be best if you considered running the DISM tool, which can scan and repair core Windows system files.
Conclusion
So that was all for SFC /scannow. By running the command, you get to fix common Windows errors and even improve the overall performance of your PC. However, if it fails to do so, you might have to reset your Windows PC.